As California mitigates health risks during the COVID-19 pandemic, some travel restrictions may remain in certain communities. Call the local and regional tourism offices to learn more about the restrictions in your intended destination. Thank you for reading, and stay safe.
Nothing says California dreamin' like a romantic road trip on the West Coast with your partner. Spice up your love life and let the sparks fly as you cruise down the Golden State's most iconic roadways. Whether you're looking for a hidden haven in Carmel Valley, a winter wonderland getaway, or a vast desert escape, the best road trips for couples can be found throughout California's diverse landscape. While exciting experiences and passionate adventures await, witness the natural wonders and breathtaking panoramas along the way with your significant other by your side. If you're planning to propose or are simply looking for some alone time with your partner, here's a guide to help you plan the best romantic road trip.
San Francisco to San Luis Obispo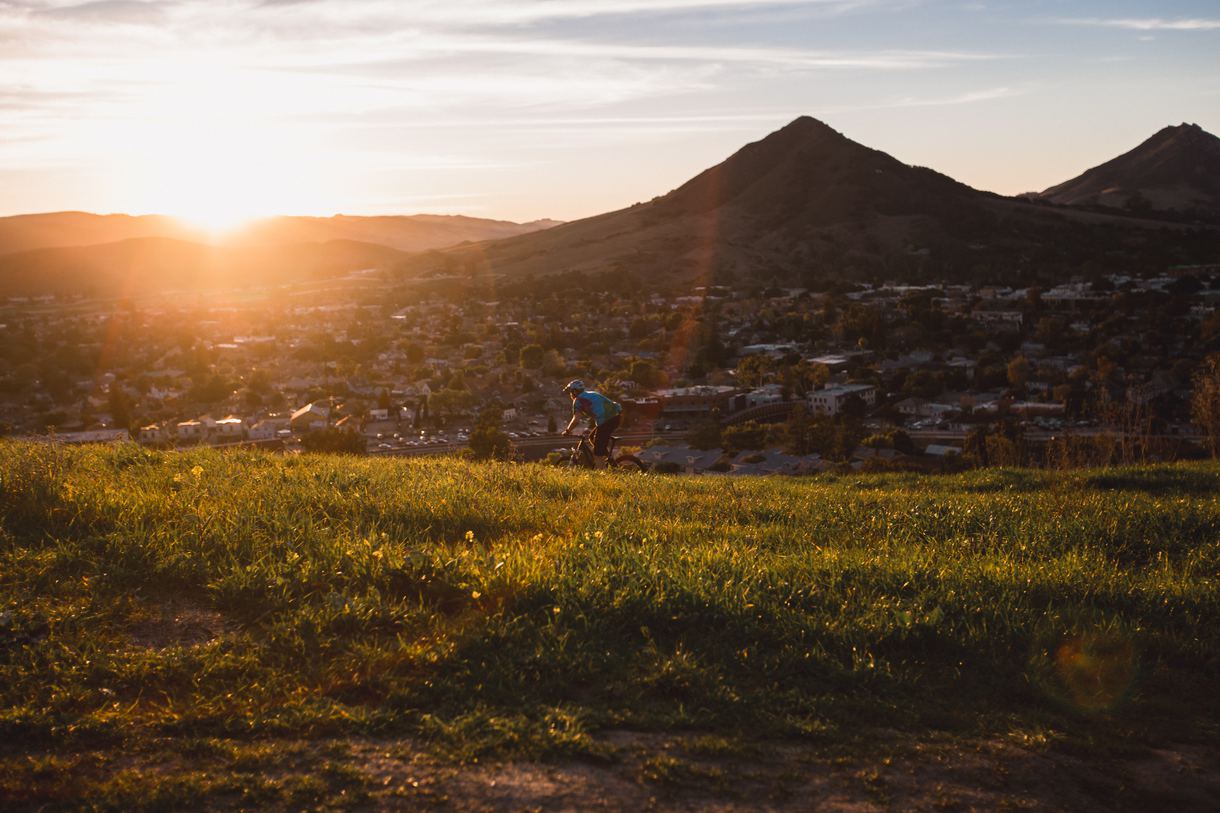 Distance: 231 miles
Drive time: 3 hours, 40 minutes
Embark on a journey this weekend and soak in the most enchanting drives throughout Big Sur. The coastal scenery combines with a serene setting to create the ideal romantic backdrop for your getaway. As you drive past the iconic Golden Gate Bridge, take in the idyllic views of one of California's most desirable cities. Continue on and make your first stop in Half Moon Bay. Explore the tide pools at Fitzgerald Marine Reserve and stroll along Dunes Beach to catch a glimpse of the whales swimming nearby. This romantic road trip isn't complete without a few more stops along the shoreline; cuddle up on the sandy Moss Beach and enjoy a leisurely walk on the scenic boardwalk before hopping back in the car.
Once you're back on the road, take a detour to see Monterey's Cannery Row, check out the historic antique shops, and share a milkshake with two straws. Since the drive to San Luis Obispo is full of romantic destinations, take your partner to the most charming spot in the Golden State—McWay Falls. The dazzling 80-foot waterfall flows from McWay Creek and cascades into the ocean, resulting in the most majestic sight you'll ever see. On your way, stop by California Registered Historical Landmark, Nitt Witt Ridge for a tour of the hillside lot. Round out your romantic road trip itinerary with a stop at Morro Rock. The volcanic plug was formed when a pressurized lava flow reached the surface. Home to a number of bird species, Morro Rock is a protected area, so it's illegal to climb. While this coastal road trip is incredible year-round, it makes a perfect escape from the heat during the summer months. As you arrive in San Luis Obispo, reflect back on your stops and enjoy every second with your loved one.

Distance: 346 miles
Drive time: 5 hours, 50 minutes
Cliffs, beaches, and man-made marvels make up the scenic drive from Los Angeles to Big Sur. This romantic road trip starts with a visit to Ganna Walska Lotusland. The 37-acre botanical garden is home to one of the most beautiful selections of succulents, water lilies, and lotuses. Walk along the pebble mosaic-lined paths of the Parterre ornamental flower garden, to see vibrant roses and a Neptune fountain. When you're done smelling the flowers, head over to Knapp's Castle for a quick hike to explore the ruins of the former mansion.
A quick stop at the Guadalupe-Nipomo Dunes Complex makes for an unusual romantic road trip idea. Covering 18-plus miles of breathtaking coastline, the dune system is the second-largest in California and is home to many endangered species of plants and animals. Resembling the Saharan Desert, the Guadalupe-Nipomo Dunes Complex is a paradox—utopic, yet dolorous. For a change of scenery, head over to Bubblegum Alley to take part in creating chewy graffiti. Once you've chewed some gum and left your mark, you need a well-deserved break. Spend the night at the Madonna Inn to recharge for the next day.
In the morning, continue driving up Highway 1 and make a detour at the luxurious Hearst Castle. Wander around to learn the history behind some of the elegant mansion's notable and storied rooms, gardens, and pools. Built between 1919 and 1947, the castle has approximately 30 carved and painted ceilings from Renaissance Italy and Spain and is now filled with Egyptian, Greek, and Roman antiquities. End your romantic road trip by cruising across one of the most iconic bridges in California: the Bixby Creek Bridge. Let the wind blow through your hair as you drive into the sunset with the love of your life.
Healdsburg to Crescent City

Distance: 287 miles
Drive time: 5 hours
While many couples head to Healdsburg for a Wine Country getaway, it doesn't mean that your romantic road trip has to end there. Start off with a cozy picnic in the Russian River Rose Company's garden, where over 650 different roses are on display. Featuring a series of eight flower-covered arches, the garden is breathtaking. Take a seat on the cedar bench to smell the fragrant perennials. After a sweet and aromatic morning, it's time to celebrate the outdoors at Lake Sonoma. Bordered by 50 miles of shoreline, the recreational area has every kind of activity you can think of—including boating, water-skiing, kayaking, and camping. Boost your adrenaline and embark on exciting adventures to create unforgettable memories. Visit the majestic Montgomery Woods State Natural Reserve and gaze at the remarkable groves of coastal redwoods. Hike the two-mile-long trail for a rewarding view of Kellieowen Grove.
If you're feeling drowsy, rent a cabin at Orr Hot Springs Resort, take a break, and rest in a tranquil setting. Relax and unwind in the outdoor tub with your partner, or continue stimulating your body with a dip in the cold pool.
Hit the road in the morning, drive through the southern entrance to the Avenue of the Giants to see the most outstanding display of giant trees. Continue cruising until you reach Trinidad, where a variety of mouth-watering cafes and restaurants await. Have a Pueblo Chicken Sandwich at Trinidad Bay Eatery and Gallery or opt for a classic BLT. As you continue down the road and drive past Del Norte Coast Redwoods State Park, your romantic road trip is coming to a close. End your getaway with a bang and watch the sun disappear into the horizon at Battery Point Lighthouse.
San Jose to Malibu

Distance: 354 miles
Drive time: 5 hours, 30 minutes
If thrills are what you seek, pay a visit to the Winchester Mystery House. The home is said to be haunted by the ghosts of those who killed with Winchester rifles. Renowned for its size and architectural curiosities, the walls of the house are inhabited with spirits and the structure lacks a master building plan. Once you've gotten your daily dose of terror, it's time to get out of San Jose and hit the road. Explore the last remaining portion of the Mexican land grant, El Rancho San Luis Gonzaga, at Pacheco State Park in Hollister. The park provides incredible views of the Central Valley to the east and the Santa Clara Valley to the west. It's also home to gorgeous spring wildflowers, panoramic vistas, and 28 miles of outstanding trails. Catch a glimpse of the coyotes, golden eagles, and deer that inhabit the park's grassy slopes. Later, treat yourselves to juicy sandwiches at Wayback Burgers in Firebaugh. Once you've satisfied your appetite, drive down the highway and take your partner skydiving at Skydive Taft. Step out of your comfort zone and feel as free as a bird in the SoCal skies.
The best road trips for couples always include memorable adventures, so swing by Sharktooth Hill and discover the world's largest deposits of Miocene marine fossils at the Ernst Quarries. Spread across 260-plus acres, it's made up of four distinct fossil quarries. Explore the archeological site, then head over to Castaic Lake, the largest state water project reservoir in Southern California. Containing over 11,200 total acres of parkland and open spaces, it offers countless outdoor activities—including boating, hiking, horseback riding, wakeboarding, jet-skiing, and more. The best way to end your romantic road trip is to take a stroll along the scenic El Matador State Beach, where the stunning natural features will take your breath away.