By

California.com
December 23, 2020
As California mitigates health risks during the COVID-19 pandemic, some travel restrictions may remain in certain communities. Call the local and regional tourism offices to learn more about the restrictions in your intended destination. Thank you for reading, and stay safe.
Airbnb might be your favorite short-term rental platform, but did you know that one of the best-rated programs offered by the San Franciso company has nothing to do with property rentals? From photoshoots at Instagrammable locations around L.A. to writing workshops with a New York Times best-selling author, Airbnb Experiences provides cool online and offline escapades for anyone looking for a unique adventure. Get unique glimpses into California hosts' worlds by booking an Airbnb Experience, and you might discover a new talent or passion you never knew you had.
What are Airbnb Experiences?
If you've been meaning to participate in (or host) an Airbnb Experience but aren't sure what it entails, we have you covered: Experiences are designed and led by locals who are passionate about their craft, a cause, or a particular culture and want to share it with the world. Airbnb Experience hosts come from all walks of life—chefs, artists, authors, DJs, athletes, and astrologists are just a small sample of the types of experts who can introduce you to places and activities that can't be found anywhere else. Anybody can become an Airbnb Experience host, and no, you don't have to have an Airbnb property to apply; however, you might need a business license or certificate depending on what experience you're offering.
What about online Airbnb Experiences?
Due to restrictions brought on by the COVID-19 pandemic, most Airbnb Experiences (like everything else) are now remote. In-person experiences are still offered on the platform, but experiences you can partake in through Zoom are also now a thing. At first, online Airbnb Experiences were meant to be a temporary solution, but the program became so popular that Airbnb decided to make it a permanent feature. (As of August 2020, online experiences have earned Airbnb hosts around the world a total of $2 million. How cool is that?)
The California Airbnb Experiences to book next
We've compiled the coolest California Airbnb experiences we'd like to try ourselves. Ranging from $18 to $175—and spanning from the northern to the southern ends of the Golden State—there's something for everyone on this list. But as the pandemic situation remains uncertain, please make sure to check the local COVID-19 restrictions before booking an in-person experience.

Silent Disco Beach Yoga at Baker Beach
Location: San Francisco
Rating: 4.86 (out of 5)
Price: $35
Head to the iconic Baker Beach—one of the best beaches in the Bay Area—to enjoy a class fit for yogis of all levels while wearing headphones and listening to zen music. Admire the magnificence of the Golden Gate Bridge, watch the shimmering waves, and observe wildlife with both locals and visitors.
The Silent Disco Beach Yoga class is offered year-round, giving you ample opportunities to practice yoga outdoors. Additionally, the classes are held at two different times each day, so you can either start your morning here or join at sunset for a peaceful conclusion to your day. Meditating while seeing the sun go down at one of the best locations to watch the sunset in California will be an experience you won't forget.

Surfing with a Cali Bro for Beginners
Location: Coronado
Rating: 5.00
Price: $49
The vibrant shores of Coronado Beach in San Diego will serve as a backdrop for this highly rated (and very Californian) Airbnb Experience. The host of Surfing With a Cali Bro for Beginners is a 23-year-old professional surfer named Andrew, who has surfed around the world since he was a child.
Wetsuits and a surfboard are provided, and everything from safety hazards to proper etiquette to formal technique is covered during the lesson. Previous reviewers rave about the all-around positive experience they had while catching waves with Andrew, so don't hesitate to give it a try if you've always wanted to visit the best California surf spots.


Take Your Instagrammable Photos in L.A.
Location: Los Angeles
Rating: 4.83
Price: $59
Love sharing glamorous shots and selfies on Instagram? Then you'll want to book your spot in Take Your Instagrammable Photos in L.A. The host of this popular Los Angeles Airbnb Experience is E.G., a professional photographer who'll take you to visit the most beautiful and Instagrammable spots in Los Angeles. The iconic palm tree–lined road in Beverly Hills, Paul Smith's Pink Wall, and Los Angeles County Museum of Art (LACMA) are a few of the locations you'll see and snap pictures at during this photo tour.
It's important to note that this Airbnb Experience isn't private and there might be other people on the tour signed up for the same day; if you would prefer a private or custom tour, you'll need to contact E.G. directly.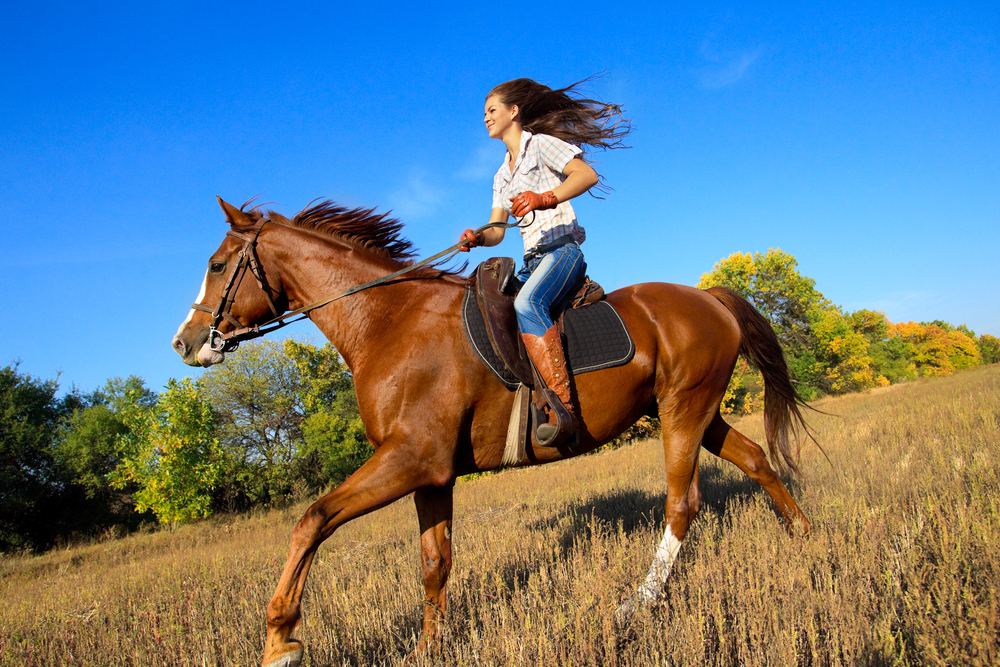 Private guided horseback ride in Malibu
Location: Malibu
Rating: 5.0
Price: $175
This Airbnb Experience is hosted by a small family-owned business with over 20 years of experience as horseback riding professionals. The private horseback riding tour, guided by instructors and pro riders Bryan and Lacey, takes you on a private trail deep into the heart of the Santa Monica Mountains. To the west, you'll overlook the Pacific Ocean, and to the east, you'll view the undulating mountains—talk about a scenic ride.
If you're looking to disconnect from the real world and reconnect with nature, add this experience to your Malibu weekend getaway itinerary, and enjoy a peaceful ride amid incredible Southern California vistas.


The Coolest Online California Airbnb Experiences

Virtual Visit to an Animal Sanctuary
Location: Sonoma
Rating: 4.90
Price: $18
Did you know that turkeys recognize their favorite people and that cows hold grudges? Well, you can learn fun facts like this—and more—by booking a virtual visit to Charlie's Acres animal sanctuary. This Airbnb Experience will introduce you to a variety of rescued farm animals and their stories. During the one-hour experience, you'll get up close and personal with the sanctuary's residents. The cows, pigs, turkeys, goats, and sheep will teach anyone on the call a thing or two about compassion.
Improv Fun and Games with an Emmy-nominated Host
Location: Santa Barbara
Rating: 4.96
Price: $31
Get ready to laugh, play games, act silly, and have a blast in this beginner-level improv session. The host of Improv Fun and Games is Scott, a three-time Emmy-nominated kids' show host, a trained performer, and a corporate public speaking and improvisation coach with 10 years of experience.
This entertaining online experience will make you forget all about your quarantine blues. The class is also perfect for team-building, as it teaches you important skills—such as how to think fast on your feet—in a supportive and non-judgmental environment.
Virtual Visit and Story Time With Santa
Location: Los Angeles
Rating: 4.57
Price: $35
Los Angeles Airbnb Experience host Michael has been a professional Santa for more than a decade (and he is the spitting image of the beloved milk-and-cookies enthusiast himself). During this virtual visit and storytime session, you'll be transported to Santa's Workshop and meet his jolly elf, read a Christmas story, talk about Santa's experiences, and discuss what goes on at the North Pole.
No matter your age, this wholesome experience will get you in the holiday spirit. Complete with festive music, a fully decorated Christmas set, and positive holiday season vibes, you're bound to love every second of this Airbnb Experience.