Want to have dinner with Bizarre Foods host Andrew Zimmern and other celebrity chefs? Then you may want to start planning a trip to Northern California's Wine Country.
Luminaries in the food, hospitality, and beverage industry will soon descend on The Culinary Institute of America (CIA) at Copia for a new speaker series hosted by Zimmern—a four-time James Beard award–winning TV personality, author, and celebrity chef.
The inaugural Conversations at Copia series kicks off at the acclaimed culinary center in downtown Napa on Saturday, September 7, covering the topic of "Culture and Cuisine". In this talk, four food pioneers and innovators will come together to discuss the question, "What does it mean to be authentic, and who gets to cook what?"
Guests will hear from a distinguished panel that includes soul-food trailblazer and former Top Chef contestant Tanya Holland of Brown Sugar Kitchen in Oakland; culinary historian and educator Michael Twitty, author of The Cooking Gene; Mexican cuisine expert and restaurateur Rick Bayless of Frontera Grill in Chicago; and CIA graduate Emiliana Puyana of La Cocina culinary incubator in San Francisco. All will discuss their authority around a specific cuisine and how they are adopting, embracing, and immersing themselves in the cultures that have inspired their cooking.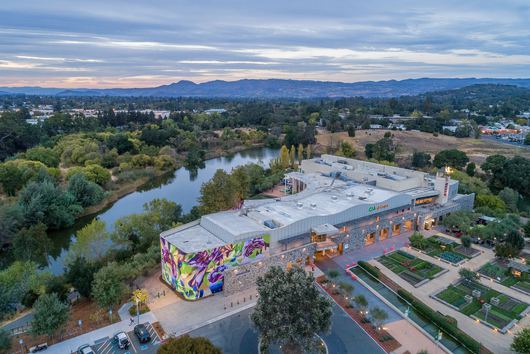 If you can't make it to this first event, don't fret. There are two other Conversations at Copia happening later this year—and more are in the works for 2020. Additional topics scheduled for 2019 include:
Food for Good: How can we expand access to food and reduce waste?

The talk on October 26 will feature Daniel Giusti from Brigaid, Matt Jozwiak from Rethink Food NYC, and Michel Nischan from Wholesome Wave.

Setting the Equity Table: Where is social change in the food and beverage industry coming from?

Being held on December 7, the event will feature prominent chef and restaurateur Traci Des Jardins from Jardinière and The Commissary, Brandon Chrostowski from Edwins Leadership & Restaurant Institute, Kwame Onwuachi from Kith and Kin, and Angela Dunleavy-Stowell from FareStart.
When
The CIA at Copia will hold "Culture and Cuisine" on September 7, "Food for Good" on October 26, and "Setting the Equity Table" on December 7.
All Conversations at Copia take place from 4:30 to 7:30 p.m.
Where
Every event is held at The CIA at Copia, which is located at 500 1st Street in Napa, right beside the famed Oxbow Public Market.
Cost
Tickets for each Conversation at Copia cost $95 per person and include a pre-conversation reception with wine and bites, plus the opportunity to meet-and-mingle with the featured panelists. Those who plan ahead may be able to snap up early-bird tickets, which cost $75 per person and are available for a limited time prior to each event.
Be one of the first to experience this exciting, enlightening event and buy your tickets today!