A 28-year-old managing editor living in Orinda makes $45,000 per year, resulting in a biweekly paycheck of $1,372 for this loving fiancée and dog mom.
*The location and other details have been removed or changed in this story to retain the author's anonymity.
Average Monthly Expenses
Rent (my portion): $997.50
Wi-Fi (my portion): $30
PG&E (my portion): $50
Garbage, Water, Sewer, etc. (my portion): $55
Cell Phone: $70
Health Insurance: $74
Gas: $50
Netflix: $12.99
Hulu: $11.99
Spotify: $9.99
Amazon Prime: $8.25
Blue Apron: $60
Unlimited Gym Membership: $110
Dog Walker (my portion): $50
Total: $1,589.72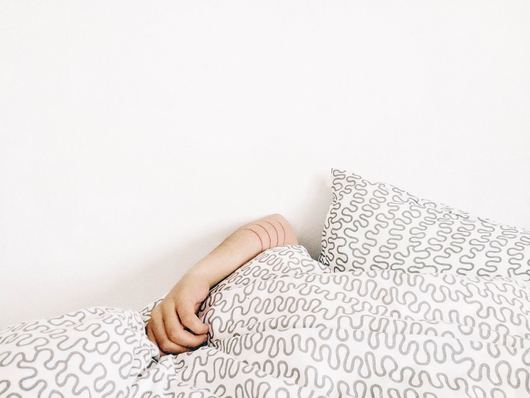 Day 1: Monday
6:30 a.m.
I roll over and turn off my alarm. Why is it that Monday always comes so quickly?
6:45 a.m.
After hitting the snooze button again—okay fine, for the third time—I finally wake up. I know it's a terrible habit, but I can't help it. I stumble into the bathroom to pee and wash my face, hoping that this will help me start feeling alive. It doesn't. But my trusty friend is right around the corner: The coffee machine. I go to the kitchen, hit the lights, and turn it on.
6:50 a.m.
My 14-year old Lab is still glaring at me. He's not exactly what you'd call a morning person, so he obviously hates it when I turn on all the lights. He remembers he loves me when I feed him though, so I start getting his food ready as soon as possible.
7 a.m.
Once he's done eating, I take him on his morning walk. We wait for the elevator because it's too sad to watch him try to go up and down the stairs in his old age. Why does this elevator always take so long? It's only three floors.
After a stressful few moments (that feel like an eternity) of hoping and praying my pup doesn't have an accident, it arrives and we make it down to the first floor. We head outside for a walk around the apartment grounds. He stops several times to sniff the various bushes and plants before eventually doing his business.
7:30 a.m.
We head inside and catch the elevator right away—something that literally never happens—and I hope it's a good omen for the rest of the day. I make it through the door and get him his peanut butter banana cookie treats (his favorite part of the morning) before making myself a cup of coffee with a tablespoon of half-and-half (my favorite part of the morning).
8 a.m.
With the pup back to bed, I go into the bathroom to fix the lion mane I have for hair. How did I go outside like this? And more importantly, how did I even do this? Since it's being crazy, I decide to put some styling cream in it to manage the waves rather than straightening it like usual.
Next up is a quick layer of foundation, eyeliner, mascara, and lipstick before throwing on a dress. I briefly consider pants, but I know I will overthink my options and wonder what top would look best with what shoes. I don't have time for that. A simple dress, light jewelry, and ballerina flats make me feel professional, and just like that, I'm out the door.
8:15 a.m.
The trip down to the first floor takes significantly less time without the pup. I hit the stairs and walk over to Valentina—that's my car, and yes, she is named after the hot sauce—to drive to work. Luckily, it's a short trip.
8:21 a.m.
I arrive at work and walk over to my desk. I typically get in before everyone else, so I have the office to myself to check emails in silence. There are too many emails today, so I don't have a ton of time to prepare for the meeting, but I finish up what I need to do and scurry off the meeting.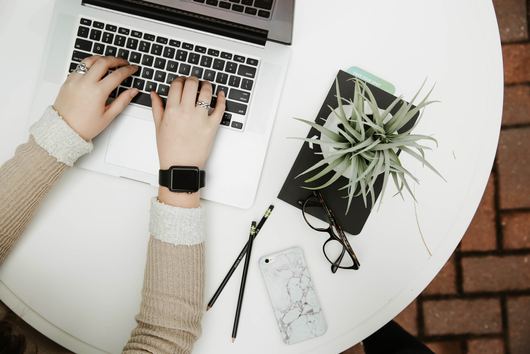 10 a.m.
Phew, I'm able to make it to the meeting on time. All four in-house editors seem to be on track with their stories, but one of their freelancers has gone awol. I can't say I'm surprised; there is frustratingly little organization in this company.
At least the designers have good news today and are able to provide art and photography for all of the stories ahead of schedule.
10:33 a.m.
I update our story lineup for the month and send out a meeting recap to everyone. This follow-up email takes extra time today because there are more action items for each team member than a typical week.
11 a.m.
I finally get to start editing. I aim to finish the main restaurant review—which is a rave review about a new Oakland restaurant—before lunch. This is the part of the job that I really enjoy, so the time flies by. Before I know it, I'm sending the piece to one of our freelance fact checkers and heading out of the office for lunch.
11:45 a.m.
I am starving. This intermittent fasting is no joke, and since we're running low on groceries at home, I have to go out for lunch. I drive to the local salad spot and pick up my favorite one; it comes with rosemary chicken, blueberries, strawberries, raspberries, toasted pecans, and honey balsamic vinaigrette, which is the perfect balance of healthy and filling. This costs a whopping $12.95, but it's so delicious, I just can't help myself.
12 p.m.
I end up getting my salad to-go; I have so much work to finish and know I'll have to eat at my desk today.
12:30 p.m.
I start eating at my desk and going through emails again. I already have 20 more messages waiting for me. My friend (who's the food editor) comes over to chat with me while she eats lunch, and we discuss our weekend shenanigans and talk about our plans for the week. It's a nice break, and I feel energized and motivated after our conversation.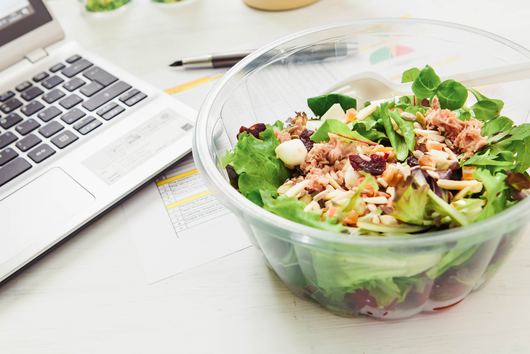 1:30 p.m.
I finish up emails and start editing the cover story on the best international restaurants in the East Bay. It's a long one, but food is my favorite topic, so it's not too challenging and very enjoyable to edit. Once that's done, I send it to our top fact checker and move on to working on a proof of the front-of-book section for the upcoming issue.
4 p.m.
Ship week—the week we spend preparing all the pages for pagination and printing—is fast approaching, so I'm getting a jump start on as much as possible. I work on entering fact-check changes, writing photo captions, and copyfitting the text. It takes the rest of day, and once my eyeballs are burning, I decide to head home.
5:30 p.m.
Though it's only a mile or two away from home, the traffic is insane today.
5:40 p.m.
I finally get home and take a second for myself before greeting my furry friend and taking care of him.
6 p.m.
I feed our old pup and take him on his evening walk. We like to mix things up, so stroll along the main street and down to the creek by our apartment complex. It's definitely still hot out, but the blazing heat has died down just enough for it to be comfortable walking outside.
6:25 p.m.
He's so spoiled. We barely get in the door and he's asking for his treats. But his face is so cute I can't resist.
After a solid 10 minutes of cuddling and telling him how cute he is—I'm that dog mom—I put on a Vance Joy-heavy playlist and start cooking the Blue Apron meal of the day. Today, it's Cajun shrimp and cornbread pancakes with poblano peppers, fresh corn, tomatoes, and garlic. There is something so soothing and therapeutic about cooking, and I feel like I can breathe again after a hectic day.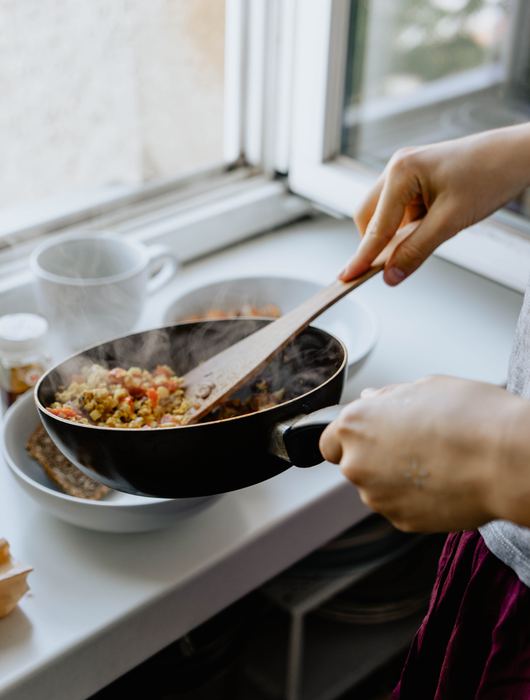 7 p.m.
My fiance and I sit down together for dinner and update each other about our days. He's not the happiest at work right now, but it's nice to see the joy on his face when he walks through the door to our place.
We finish up and are thoroughly pleased with tonight's dinner. Since I cooked, my fiance cleans up the kitchen, I have some time to check my personal emails. He hardly ever cooks because he doesn't like it as much as I do, but he's happy to clean, and that's perfectly fine with me.
7:45 p.m.
He finishes the dishes and we get in the car to go to Trader Joe's. This is our favorite grocery store, but I really dislike this errand; there are so many terrible drivers on this short 5-minute drive, and everyone who shops after work is oblivious to the world around them.
Today alone, three shoppers stopped right in front of me with their carts; I had to fully reach around one lady who still had no idea I was there, and I witnessed too many near-accidents (both with shopping carts and cars) to count.
Frustrations aside, we are able to get everything we need: Salads for lunch, fruit, eggs, half and half, coffee, dog treats (he goes through them quickly), and some ice cream.
8 p.m.
We go over to the checkstand and are pleasantly surprised at the staff's demeanor. They always seem to be so friendly, and I so wish their attitude would rub off on their patrons. I start bagging our weekly groceries (like honestly, if you bring your own bag, you better help bag your own things). The total comes to $111.96 and we split this down the middle, each paying $55.98.
8:20 p.m.
We get home, put the groceries away and settle in to finally relax. I que up Netflix and put on Anthony Bourdain: Parts Unknown. Aside from providing high-quality food porn, this show also allows us to learn about different cultures around the world, which is something we have come to love. Tonight, Tony goes to Croatia, and the gorgeous scenery, unique cuisine, and world-class wineries have us dreaming about planning a trip there in the near future.
10 p.m.
It's time to start getting ready for bed, so I get into the bathroom first to wipe off my makeup and brush my teeth.
10:12 p.m.
We take our dog out together for a short walk before bed. He takes much less time to sniff around tonight and does his business quickly.
10:20 p.m.
Once his leash is off, our dog cuddles up in his bed while we change into pajamas before climbing into our own bed. I read a few pages of my book, but my eyes are having trouble focusing, so I put down the novel, say goodnight, and hit the hay.
Daily total spent: $68.93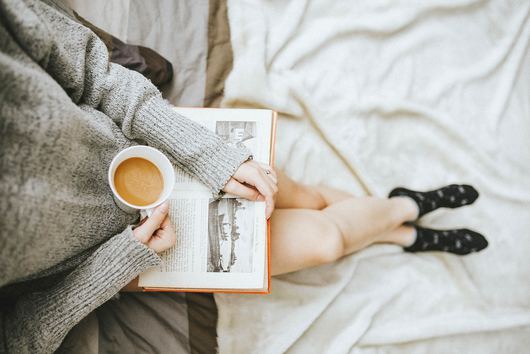 Day 2: Tuesday
6:47 a.m.
I wake up a bit slower today and feel heavier getting out of bed, but somehow I am able to successfully make it to the bathroom without running into any walls.
6:55 a.m.
My fur baby finishes eating, and we go on a quick walk downstairs. He smells something strange today and doesn't want to go inside the elevator, so I have to coax him for a couple of minutes before we can go down.
7:30 a.m.
He gets his treats and I grab my coffee before picking out my outfit for the day. I settle on a floral dress, some flats, and a light sweater since it's cooler out today than it was yesterday.
8 a.m.
Despite putting them in the same place every day, I can't find my keys. After about five minutes of searching, I remember that I took them with me when I switched out my shoes. Crisis averted, I grab my bag and go to my car.
8:15 a.m.
The drive isn't terrible today, but my mom called when I was on my way to the office, so I call her as soon as I park. She wants to have my fiance and I over for dinner soon and is way too excited about her upcoming trip, so she has to tell me all about it.
8:45 a.m.
I walk into the office a bit later than usual and get right to my inbox. I spend the first hour going through emails and checking in with freelancers and fact checkers about their assignments. Luckily, there are no meetings today, so I can dedicate the majority of my day to just focusing on work.
9:45 a.m.
After conquering my inbox, I finish the front-of-book proof from the day before and move on to the Food Scene proof—my favorite. Before I know it, it's lunchtime.
12 p.m.
I brought a chicken Caesar salad from Trader Joe's today. It's underwhelming but fills the void. About halfway through, I walk over to the receptionist, who always has the latest office gossip. Apparently one of the accountants is leaving soon, and Lord knows a replacement won't be hired, which means the only other accountant will bear the burden. Typical.
I fill in my coworker on the new developments as I hand her the Food Scene proof for double-checking, and she's just as annoyed with the situation as I am.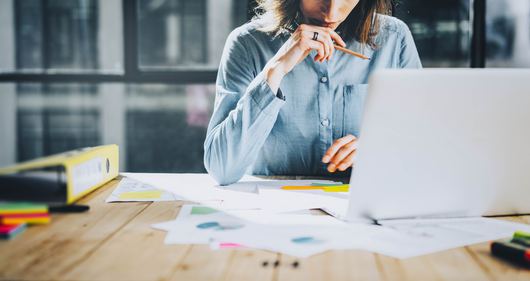 1:05 p.m
I get back to my desk and see that I've received one of the fact checks back for a feature story. I carefully review the fact checker's notes; she was extremely thorough, but there's so much writing on the document that it's a little hard to discern what's a correction and what's a simple note, which is annoying. I send her an email to clarify a couple of things, just to make sure I'm reading everything correctly.
1:45 p.m.
Now, it's time to start editing. Today, an upcoming feature story on family-friendly getaways in the Bay Area is on my agenda. It's a long one—about 3,000 words—so I get comfortable before diving in.
3:40 p.m.
Phew, it takes me nearly two hours to get through the feature. It's overall very good, but I have a couple of questions and comments for the writer, so I kick it back to her for some rewrites.
4:10 p.m.
It's that time of day where I start to feel lethargic and unmotivated, so I walk to the kitchen to get a protein bar that I can munch on. I'm not the only one with this idea, and I run into my friend from the sales team.
She just moved into a new house in Clayton, and she's venting to me about her contractor: Apparently he's late on finishing the tilework in the kitchen, and she's sick and tired of having construction workers in her house at all hours of the day. As much as I dislike apartment living, I'm relieved that I don't have to deal with shit like that.
4:30 p.m.
Having wasted several minutes, I'm happy that there's only an hour left in the workday. My brain is fried from editing, so I decide to do admin work the rest of the afternoon: updating the editorial lineup, creating contracts, and tracking workflow for the upcoming issue.
4:50 p.m.
My coworker comes over to my desk, having finished double-checking the proofing changes I entered, so now it's ready to send to copyedit.
5:10 p.m.
I make the PDF and send it off, feeling relieved that the end of the work day has arrived. I get changed for my kickboxing class and rush out of the office so I won't be late.
5:25 p.m.
I make it just in time and say hi to my fiance before we start warming up. I have a lot of pent-up anxiety and frustration today, so I do my best to channel it into every jab and uppercut.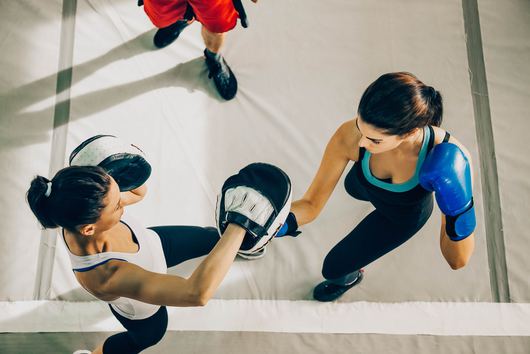 6:45 p.m.
Class kicked my butt today, and I know I will be sore tomorrow (which I weirdly really enjoy). We walk in the front door, and I get the dinner ingredients together while my man feeds the dog.
6:55 p.m.
We walk our dog but cut our time a bit short because it's already pretty late.
7:10 p.m.
I start preparing the honey-ginger pork chops and spicy marinated veggies, thinking that it'll be a quick meal. To my disappointment, it takes nearly an hour of sautéeing, searing, and stirring before dinner is ready; luckily it's hella good and worth the wait.
8:35 p.m.
I help my fiance clear the table and then hop in the shower while he finishes cleaning up. Showering feels glorious after working up quite the sweat earlier.
9 p.m.
I check my emails while my fiance showers, and I get excited when I see an update from our wedding planner: We have a date set with the caterer to do a menu tasting, yay! I can't wait to stuff some Mexican food in my face.
9:30 p.m.
My fiance joins me on the couch, and we decide to watch Veep tonight because the episodes are less than 30 minutes long and we don't want to go to bed too late (plus, it's hilarious).
9:45 p.m.
The pup needs to go out again, so we make a super quick trip outside before getting ready for bed.
10:20 p.m.
Exhausted from a busy day, we pass out without reading a single page tonight.
Daily total spent: $0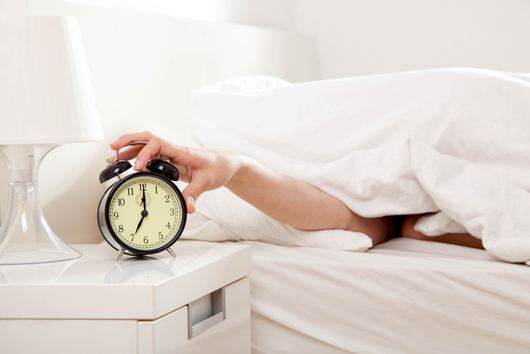 Day 3: Wednesday
6:30 a.m.
My fiance's alarm goes off a bit earlier than usual today, which pisses me off. While I try to fall back asleep, my efforts are in vain, so I get out of bed.
7:25 a.m.
Getting a jump start on the day has been pretty nice; maybe I should wake up at 6:30 every day. I take a minute to savor my coffee before finishing up my morning routine.
7:40 a.m.
It's going to be slightly cooler today, so I wear a sweater dress instead of my usual short sleeve. (I know, revolutionary.)
8:13 a.m.
I leave the apartment and drive over to the office without any issues.
8:20 a.m.
I arrive at the office early and am glad that I did; our all-hands staff meeting is today at 10:30, and I need to finish gathering article ideas and updating lineups for the next two issues.
Per usual, I start the day cleaning out my inbox, and today there are 30 emails waiting for me. There's everything from bad PR pitches, to questions from writers, to updates from our fact checkers—but luckily not all of them warrant a response.
9:30 a.m.
I finally finish responding to everything, giving me an hour to prep for the meeting.
11 a.m.
The meeting went well, though the publisher was trying to convince us to do a story on ticks in the area (really?!). I was relieved when the editorial director backed me up and shut down the idea, but it's astounding to me that he thought it was a good idea in the first place. I update the editorial calendars and lineups before sending out a recap to the team.
12 p.m.
Getting wedding-ready is exhausting. Salad just isn't that good. No matter how hard I try to enjoy it, or how many times I tell myself that eating lettuce is supposed to make me healthier and feel better, it's just straight-up boring. At least this Southwest Salad has cheese in it.
To make matters worse, I have to eat at my desk again today to respond to a few important emails that have trickled in during the morning.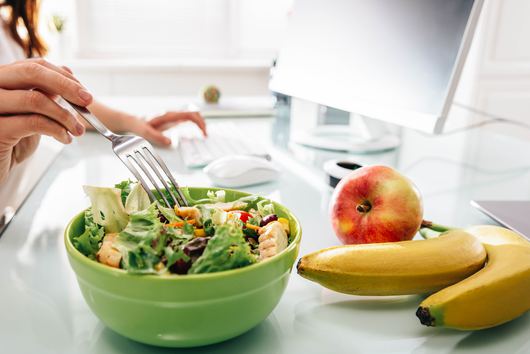 12:30 p.m.
I finish eating and sending emails, so I take a moment to regain my sanity and talk to my coworker. Hopefully, this will give me the break my brain desperately needs.
1 p.m.
I get back to my desk and see I have an email from the freelancer who has finished the rewrites for her family-friendly getaways feature. I am surprised yet happy that she was able to get them done so quickly, and I am even more impressed when I see that she addressed each of my concerns. The new draft is much better.
2:45 p.m.
I reach out to a fact checker to see if she has time to tackle this feature story over the next week; I know she has limited availability since she's in school, but hopefully she'll be willing to take the assignment.
3:10 p.m.
I find myself wishing for the workday to come to an end. Luckily, the copyeditor has sent back her changes for the Food Scene section, giving me something to do for the rest of the afternoon.
5 p.m.
I get changed for my workout class a bit earlier today. It's upper-body class tonight, which I loathe but know I need to go to in order to get stronger.
5:35 p.m.
Since I don't have to take off hand wraps for boxing, I get home just five minutes after class ends.My fiance starts feeding the dog, who barks excitedly in hunger.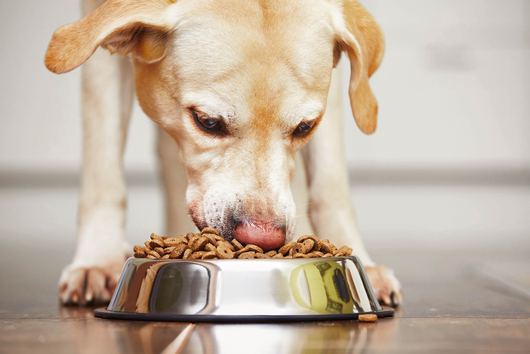 5:45 p.m.
We take the pup on a walk with the intention of mixing up our route, but we end up walking the same path as usual because we are deep in conversation.
6:10 p.m.
The time flies by, but we make our way upstairs to cook dinner. It's smoked gouda and onion burgers with corn on the cob and salad tonight, which sounds so good my mouth starts to water.
7 p.m.
It's a quick meal to prep, so we sit down earlier than the night before. We take our time eating and are glad that the week is halfway done.
8:30 p.m.
We've showered, cleaned up dinner, checked our emails, and gotten our lunches together for tomorrow, so it's time to chill. We decide to watch an episode of Anthony Bourdain: Parts Unknown; in this episode, he visits Nashville. It's interesting to see that the music scene is changing, but it's painful to watch him eat the famous Nashville hot chicken. WHY would anyone choose to do that to themselves?! It doesn't even sound like it'd be enjoyable to eat, and the results the next day would be painful. Even Tony admits that he spent an agonizing 8 hours in the bathroom afterward. So needless to say, I've decided to never try that dish. Definitely not worth it.
9:50 p.m.
I settle in and read for a bit after turning on my alarms for the next day. It's a nice, early night and being in bed feels better than it should.
Daily total spent: $0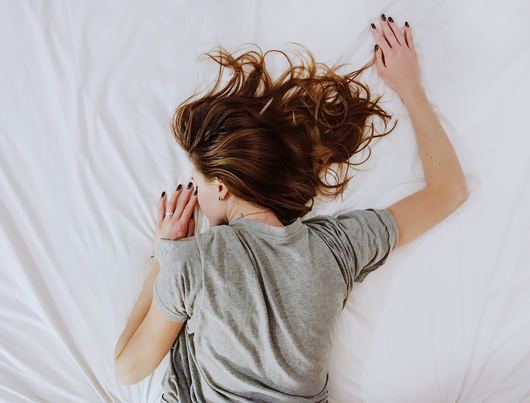 Day 4: Thursday
6:30 a.m.
The first alarm goes off and I consider getting out of bed, but I decide to stay cozied up for as long as possible.
6:45 a.m.
Even though I didn't get up early, I feel more motivated to take on the day since it's very nearly Friday.
7 a.m.
While walking the dog, we run into a new Labradoodle puppy that I am swooning for. My dog could care less but the puppy is so excited to say hi, so I give him plenty of time to sniff us out. My pup gets along with other dogs, but he doesn't necessarily want to be around them, so he often ignores any dog we encounter, unless it's one he knows. He's such a curmudgeon.
7:25 a.m.
I apply my makeup, throw on a white dress and ballerina flats, and grab my coffee before setting off for work.
8:20 a.m.
I arrive at the usual time but stop to chat with the receptionist before finding my way to my desk.
8:40 a.m.
I have a lot of emails again today, but not quite as many as yesterday. It's astounding how many awful pitches we receive every day. Where do these people come from?
9:25 a.m.
After having just completed the email responses, my phone rings. It's a weird pitch about a child daycare center (seriously, where do these people come from??) I try to listen, but I'm so bored that I catch myself tuning him out. I give him my typical canned answer and politely brush him off. A part of me feels bad, but the other part of me just really doesn't care. I hang up, relieved that the situation is handled.
9:40 a.m.
As soon as I hang up, the art director comes over to tell me that our two top-choice photographers are unavailable to shoot the main feature for the next issue, which is a bummer, especially since we'll have to use someone new now.
And on top of that, we have to push back the shoot date for the cover story, which makes me super nervous because that means it'll happen right before ship week starts, and it's going to make an already-stressful situation even more stressful. Sigh. But I know we'll make it work; I've had to deal with much worse situations, and they've all turned out fine, so this will work out, too. I hope.
9:45 a.m.
I prepare for a meeting with the associate editor at 10 a.m. to discuss the Food Scene lineup for an upcoming issue and flesh out the main stories. I barely get through preparing before rushing over.
11:15 a.m.
Thankfully the meeting was productive, and I feel excited about the upcoming stories, but I can't focus on that with so much work still left to do. I get back to my desk and see that a fact checker has finally responded to my inquiries about her corrections, and I can start proofing another section of the magazine.
11:30 a.m.
I have an email from another fact checker saying she can take on the assignment I sent her yesterday, and I'm super relieved. I hate when I have to pass off a big assignment to someone who isn't as efficient and thorough.
11:45 a.m.
I smell the disgusting scent of broccoli. Someone must have just warmed up their lunch in the microwave, stinking up the whole office. So rude!
The only good thing is that means lunchtime for me is quickly approaching. I'm hungry today! And I brought one of my favorite Trader Joe's salads; it's a mixed greens salad with currants, chicken, couscous, pecans, and asiago cheese. I also brought some beef jerky.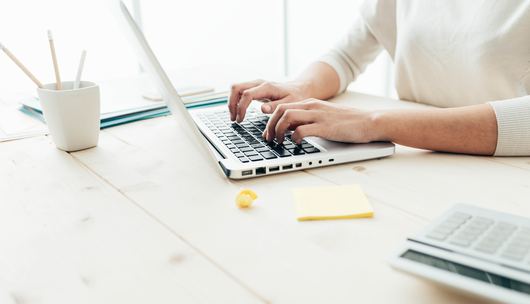 12 p.m.
At 12:00 pm on the dot, I head to the kitchen and see the culprit who dared to reheat broccoli: It's one of the salespeople, and someone I don't like (especially because I know she often forgets to flush the toilet, too), so I'm not too surprised it was her. I run out of there as quickly as I can so I don't get wrapped up into a conversation with her, and I go to my coworker's desk to chat.
12:30 p.m.
I've found my way back to my desk and finish eating my salad there. The copyeditor has sent back a couple of article PDFs with her corrections, so I start entering the changes, thinking it shouldn't take long.
2:20p.m.
It takes several hours since there are quite a few changes, but I am finally able to pass it off to the section editors for double checking.
2:25 p.m.
One of the designers comes over to hand me a completed design for the front-of-book section for the upcoming issue. Most of it looks good, but some of the photos aren't great, which I point out, but the designer said those are the best photos the business sent, so we're stuck with them. (This is why I hate relying on provided artwork for parts of the magazine.) After quickly flipping through the pages, I dive in deeper and start to line edit on the page.
3:35 p.m.
These edits take me an hour to complete, and then I pass it off to the executive editor. She likes to look over every section of the magazine a couple of times to make sure that everything reflects our brand and is free of errors.
I have just enough time to edit another article and take care of admin tasks before the end of the day. Perfect. I have a berry RXBar as I finish up.
5 p.m.
I go to the bathroom to change into my workout gear. It's kickboxing day again, and I'm excited to get my sweat on.
6:35 p.m.
Class ends, and I feel like sweat is dripping out of every pore in my body. It was a great workout, and the instructors brought a lot of energy today and kept us all motivated to keep going at the end, when all of us are fatigued and counting down the minutes until the workout is over. Tonight we had a "burnout" (an extra set of punches and strength exercises after the regular workout), so I'm definitely feeling it today. I can't wait to get home and have dinner.
7:10 p.m.
After feeding and walking the pup, I get started on a Caribbean-spiced chicken recipe while my fiance jumps in the shower. I take out the chicken thighs and read up on how to prepare the coconut rice with sambal oelek. It sounds pretty weird, but I have a feeling it will taste good; this is exactly why I like Blue Apron, it makes me try new things that I otherwise wouldn't.
7:40 p.m.
This is an easy recipe, and it's nice to have dinner on the table by 8.
8:35 p.m.
I get in the shower while my fiance finishes cleaning up. When I'm done, I send a couple of emails and check in with a potential wedding florist. I like the proposal she put together, but I want to see if she can bring the price down a bit. I definitely can't afford to spend $4,000 on flowers!
9:20 p.m.
Taking care of wedding stuff and emails took longer than I expected, so we decide to watch Veep instead of Parts Unknown since it's getting late.
9:45 p.m.
It was especially funny tonight, and at one point, I even started crying because I was laughing so hard. I needed that.
10:25 p.m.
We get ready for bed, read for just a short time, and turn out the lights.
Daily total spent: $0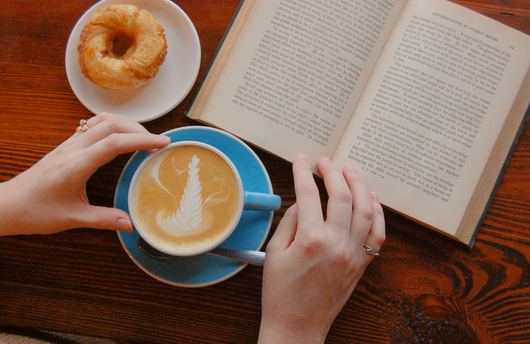 Day 5: Friday
6:37 a.m.
I get out of bed with a pep in my step, excited that it's Friday. Hallelujah! I know next week is going to be stressful at work since it's ship week, so I'm going to make sure to enjoy the relaxed pace of today while it lasts.
7 a.m.
I don't have enough coffee to make my usual cup! I hate weak coffee so there is no way I'm suffering through that. Whatever. I now have an excuse to grab a latte on my way to the office. I deserve to treat myself on a Friday; after all, it is payday!
7:45 a.m.
I throw on my typical floral dress and flats, do my makeup, and am so ready to get my latte on.
8:15 a.m.
I arrive at the coffee shop and let out a sigh when I see that there is a line. I people-watch until it's my turn. This coffee place in particular is great for people-watching. There's always hipsters dressed in their signature flannel tops, a couple of stay-at-home moms gossiping about their friends, and a few college students trying to study (but I see them scrolling through their Instagram and Facebook feeds). Finally, it's my turn and I order a large latte with soy milk. The total comes to $4.50. It's more expensive than I would like, but c'est la vie.
8:30 a.m.
I leave the shop with coffee in hand, feeling ready to take on the day. Luckily, my office is just up the street, so I won't be too late (not that anyone really cares, and I'm usually the first one there).
8:37 a.m.
I roll into the office to find that my suspicions were correct; only the receptionist, the accountant, and one salesperson are there already. After chatting with the receptionist about our upcoming weekend plans, I head to my desk.
9:25 a.m.
I don't know if it's the latte or the fact that it's Friday, but I feel much more energized and motivated, so I clean out my inbox in record time and move on to reviewing story proofs.
11:20 a.m.
I take a break from editing and check my inbox. It looks like the copyeditor has finished the article I sent her yesterday, and a fact checker has completed an assignment from last week. Entering their changes will be on my to-do list for this afternoon, alongside wrapping up my admin tasks for the week.
11:45 a.m.
Since it's Friday, my coworker and I have plans to go out for lunch today. We are going to a local deli for sandwiches, and since we know it gets crazy crowded during the workweek, we leave the office a little early, hoping to beat the lunch crunch.
I order an Italian sandwich featuring a Ciabatta roll stuffed with salami, hot coppa, provolone cheese, pepperoncinis, and lettuce, but ask them to hold the tomatoes because I don't like soggy sandwiches. With a drink, the total comes to $11.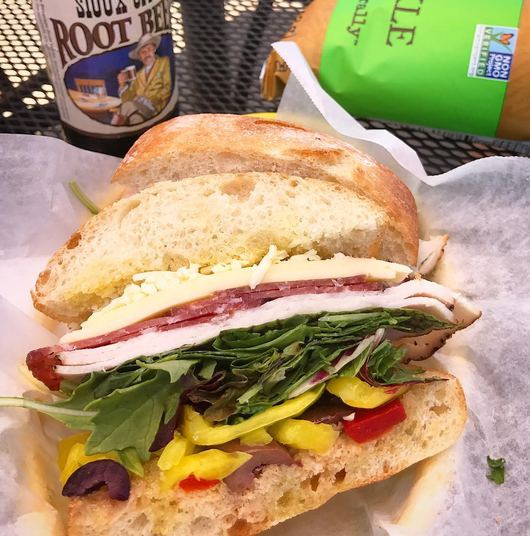 It's a nice day, so we sit outside to get some vitamin D, especially because we know we're going to be stuck inside for the rest of the afternoon. We technically only have an hour for lunch, but neither of us are crazy busy today, so we decide to linger a little longer after we finish our sandwiches.
1:10 p.m.
We get back to the office and I somehow have a ridiculous amount of emails waiting for me. It's Friday! Normally, emails are slow to come in at the end of the week. Luckily, I don't have to respond to most of them, so I'm able to move on without wasting too much time.
1:45 p.m.
When I've finished, I start entering the copyeditor and fact checker's changes, which don't take long.
I'm feeling less motivated now and antsy for the weekend to begin, but I force myself to be productive and start setting myself up to get ahead for next week. It's going to be much busier. I charge through my admin tasks—creating writers' contracts, updating the budget, logging the fact checker and copyeditor's hours—so I don't have to worry about doing it all next week.
3:30 p.m.
My eyeballs start to burn from staring so intently at my screen, and to my pleasant surprise, the designer brings a welcome break and saves me from boredom: He's finished the design for another feature story, giving me something to do for the rest of the day.
5 p.m.
I'm out. It's time for happy hour. I meet up with a girlfriend, and we catch up over drinks and apps for a couple of hours. I always feel rejuvenated after seeing her; we've been close friends since high school, and I can basically tell her anything. After two rounds and sharing an appetizer, the total comes to $45, which we split down the middle. With tip, my portion is $26.
7 p.m.
I walk in the front door to see my fiance sitting on the couch watching a nature show. He got home at 4 today, so he's fed and walked the dog already, so we start talking about what we should eat for dinner. We've finished our Blue Apron meals for the week, and we don't have much food at home, so we decide to order some pizza. That way, we can sit at home in our comfy clothes.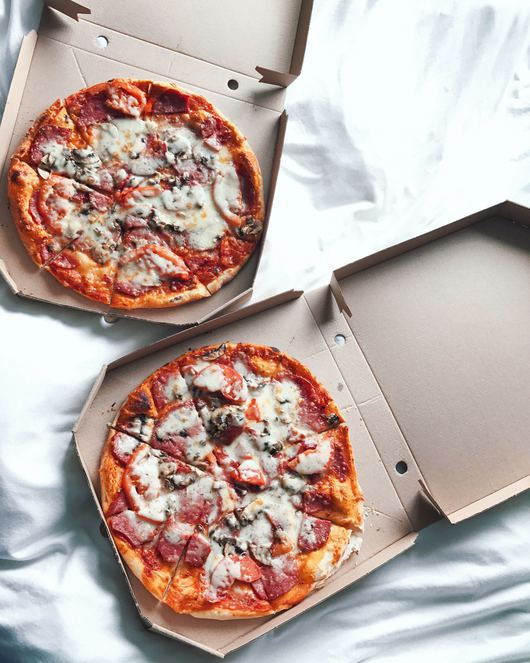 Our large pepperoni pizza comes to $20, and my fiance pays for it. We chow down on the couch, watching a movie on Netflix and eventually eating some Ben & Jerry's Tonight Dough ice cream.
Daily total spent: $41.50
5-Day Total Spent: $110.43