Entering the Mojave Desert, driving on dirt roads, and catching glimpses of the amber light playing with shadows on the mountainsides make you feel as though you're traversing an entirely new world. The sight of rare Joshua trees instantly creates a sense of exclusivity, too, as if their branches are posing just for you. Heading through this desert floor is a dream come true for me; though I grew up in this very same desert, in a town not far away, the unique rock formations, unusual Joshua trees, and a widespread respect for this land make Joshua Tree stand out from the rest.
Preparations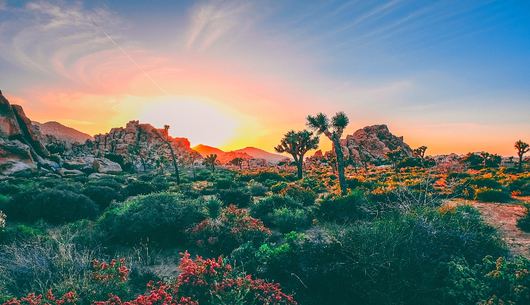 Planning a visit to Joshua Tree National Park was several years in the making. While I moved away from the desert nearly a decade ago and had never visited the national park, there was always something that connected me to Joshua Tree. There is a sense of mystery and an inkling of home that come to mind at the mere thought of traveling to this ruggedly remote destination that calls to my adventurous nature. After spending many years thinking about the possibilities, looking at pictures on Instagram, and imagining being there, it was finally time to go see it for myself.
While Joshua Tree is known for many things—such as the special yuccas called Joshua trees that are only found in a few regions around the world, the protruding rock formations that beg to be climbed, the seasonal gardens that bloom, and the warm desert air that encompasses it all—to me, it screams of summer nights, carefree days, and the adventure of a lifetime.
A trip to Joshua Tree requires surprisingly little planning compared to other national parks, especially since the Black Rock Campground is available on a first-come, first-served basis between June 10 and August 29. Roughing it in nature takes its own kind of planning, but when it comes to visiting this park, there are very few calls to make. After booking a flight to the nearest airport and reserving a rental car for the drive from Palm Springs to Joshua Tree, all that's left to do is pack.
Packing List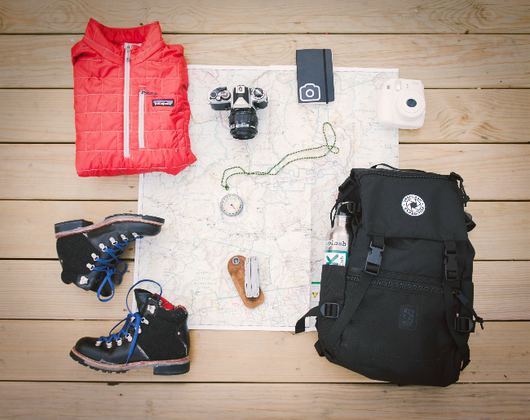 Protection
Extra gallon of water (in case the car overheats)

Insect repellant

First-aid kit

Bandages (in multiple sizes)

Neosporin (or other antibiotic ointment)

Antiseptic towelettes

Cactus spine removal tools (tape, comb, tweezers)

Safety pins

Moleskin or other blister bandages

Duct tape

Aspirin and ibuprofen

Allergy pills

Blanket

Extra snacks

Extra water

Book of matches
Clothing
Light, loose-fitting, layered clothing

Pajamas

Quick-drying pants and shorts

Moisture-wicking shirts and undergarments

Socks

Hiking boots

Sandals (for around the campsite)

Bandana

Sunglasses

Wide-brimmed hat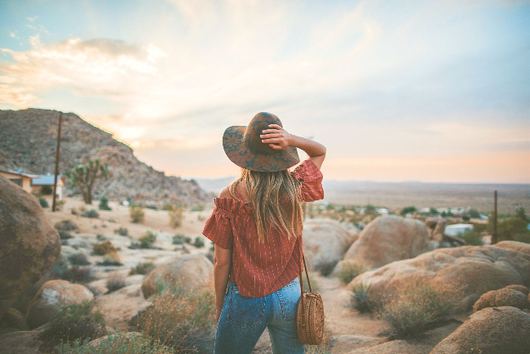 Necessities
Toothbrush

Toothpaste

Deodorant

Quick-drying towel

Hand sanitizer

Lip balm

Credit card

Cash

Cellphone

ID

National Parks Annual Pass (if applicable)

Food (including salty snacks for hot days to replace electrolytes)

Water (at least 1 gallon per day; 2 gallons per day for hiking and climbing days)
Navigation
Camping Equipment
Tent

Tarp

Sleeping bag

Sleeping pad

Camping pillow

Head lamp

Lantern

Matches

Cooking utensils

Camp sink or wash bin

Pot or pan

Biodegradable soap
Extras
joshua tree national park fees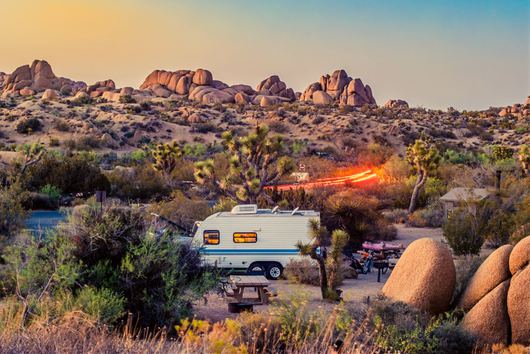 Weekly Fees
Vehicle: $30

Individual (on foot or bike): $15
Annual Fees
*Free entrance days can be found here.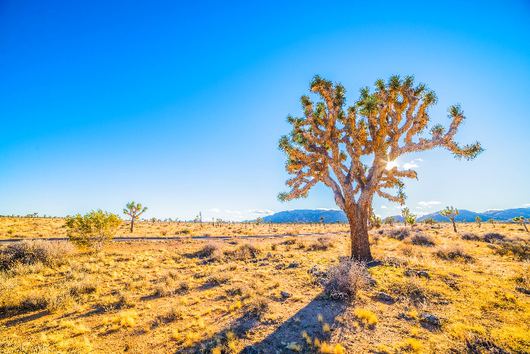 Water Locations Inside Joshua Tree
Oasis Visitor Center in Twentynine Palms

West Entrance Station

Black Rock Campground

Cottonwood Campground

Indian Cove Ranger Station
Joshua Tree National Park Entrances
North Entrance: The North Entrance is located about three miles south of the Highway 62 and Utah Trail junction in Twentynine Palms.
West Entrance: Located five miles south of the junction between Highway 62 and Park Boulevard at Joshua Tree Village.
South Entrance: Settled near Cottonwood Springs, about 25 miles east of Indio along the I-10.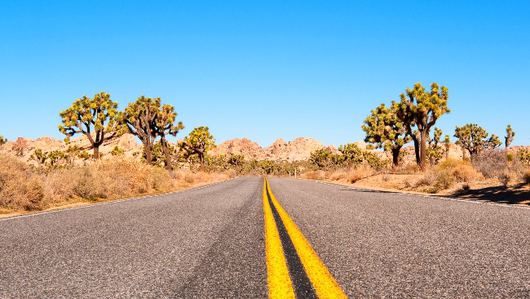 Joshua Tree National Park Hours
While the park is always open, the hours for the various visitor centers are as follows:
Joshua Tree National Park Visitor Center
Location: Near the West Entrance, just south of Highway 62
Hours: 8 a.m. to 5 p.m.
Oasis Visitor Center
Location: Oasis of Mara in Twentynine Palms
Hours: 8:30 a.m. to 5 p.m.
Cottonwood Visitor Center
Location: Near the South Entrance
Hours: 8:30 a.m. to 4 p.m.
Black Rock Nature Center
Location: Black Rock Campground
Hours: October through May, 8 a.m. to 4 p.m.
Continue the journey by reading our day-by-day itinerary.