Funky green ferns hang delicately from the ceiling in macrame hammocks as pothos pots are perched on a piano ledge, monstera leaves peek out from behind a rattan chair, a prickly pear cactus complements the mahogany wood of a mid-century modern coffee table, and a fiddle-leaf fig stands guard next to a candle-adorned fireplace.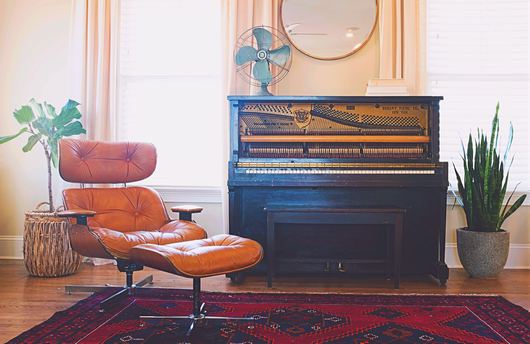 These are the images taking over social media feeds, as succulents and tropical plants become increasingly integrated into the homes of millennials—who are moving away from traditional lifestyles because renting has become more financially feasible than purchasing a home. The Internet has also enabled individuals to live the lives of digital nomads, leading many to choose plants as companions over animals, which can seem like a lot of work for those who are constantly on the go. Plants have therefore become the next big thing, showing up in all shapes and sizes throughout stores and homes across the state.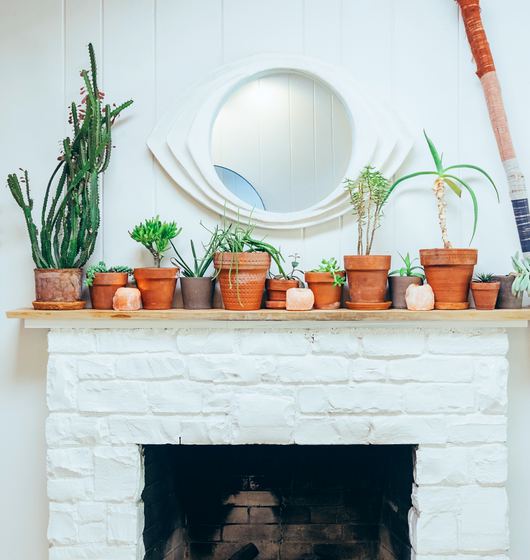 From big nurseries and home decor boutiques to large homes with expansive gardens and tiny apartments with spare window sills, everyone is finding space for plants. This year, low-maintenance, hanging house plants are serving as decor; tropical plants are being introduced to succulent-filled rooms; ficuses are making a comeback; and fig trees are entering the scene with broad, bright leaves and a distinct shape. The variety of coveted plants is more inclusive than in previous years, allowing for a jungle-like feel indoors, which will make you feel as though you are on a staycation year-round.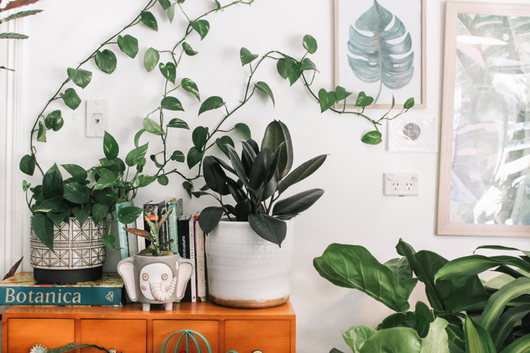 If you are in search of a new plant baby, head to Santa Monica's La Belle nursery to peruse a wide range of species; curated boutiques like Los Angeles' Folia Collective that provide plants, locally made vases, and the know-how for any plant parent to find success; home decor retailers such as San Diego's Pigment, which has made space for plants on shelves next to blankets and stationary; and upscale shops like Oakland's Neighbor, where an outdoor succulent space serves as the perfect garden inspo. You can also check out our list of the top home decor boutiques. Happy shopping!