As the New Year starts to settle down and festive parties are replaced with mundane work days, the appeal of New Year's resolutions and health-related goals tends to fade—but living a healthy lifestyle doesn't have to begin or end with an annual resolution. While elimination diets (like the keto diet) can feel more like a chore, others can become easy ways of life. The pescetarian diet is one of those simple food regimens whose benefits outweigh its hardships.

I've been on a pescetarian meal plan for five years, so it's safe to say that I've adapted to plant-focused nutrition. Though the idea of cutting out land-dwelling animals is daunting, the implementation is much less mind-blowing. Sure, you have to think about your protein more, and various supplements might become necessary, but it all becomes part of the routine—just like taking a daily multivitamin.

Benefits of Being Pescatarian
Before I get ahead of myself, let's address what it means to be pescetarian (also spelled pescatarian). Pescetarianism refers to a primarily vegetarian diet that also incorporates seafood. It has similar health benefits to vegetarian diets but provides additional protein sources, a variety of nutrients, and more flexibility.
Since complex proteins contain a host of nutrients, they can play an important role in maintaining a healthy diet. While it is possible to recreate this nutritional combination using plant-based proteins, it takes a bit more thought. For example, beans and rice combine to create a complete protein, but they are simple, incomplete proteins on their own. Similarly, nutrients like B12, iron, and essential fatty acids can be difficult to recreate solely from plants, but they are easily acquired from a pescetarian diet plan.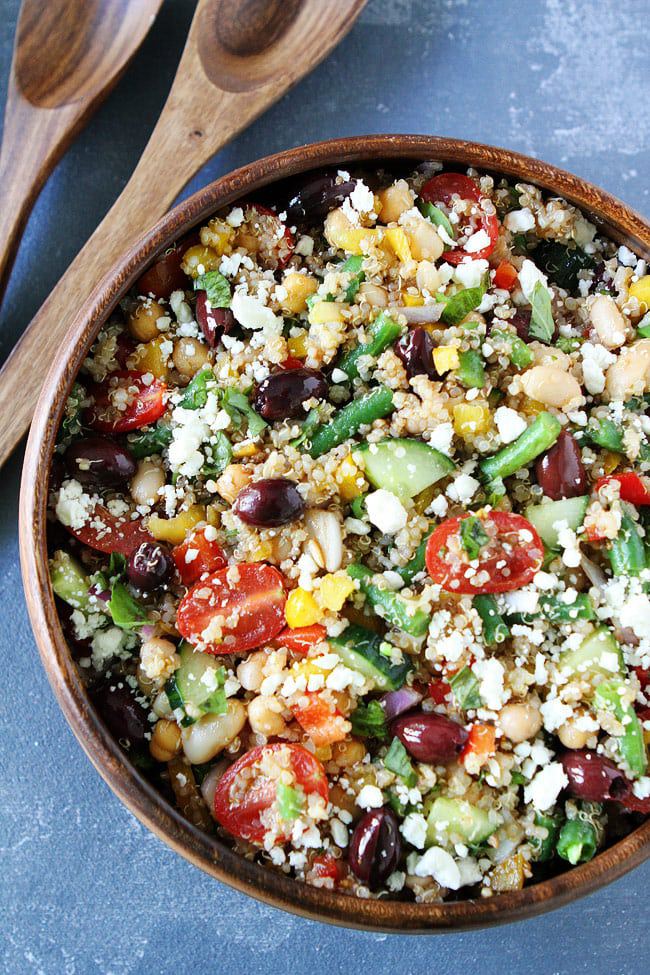 While the actual results vary from person to person and a doctor should be consulted before drastically altering your diet, being pescetarian is a sustainable lifestyle for most. Because it does not entirely eliminate any food group (it simply eliminates land-dwelling animal protein), it is easy for the body to get the nutrients it needs—particularly for lacto-ovo pescetarians (those who eat eggs and dairy products).
In addition to the nutritional implications, the benefits of a pescetarian diet extend to the environment as well. The diet tends to be more sustainable and environmentally friendly (compared to a meat-based protein diet) because it bypasses many of the greenhouse gases produced in factory farming. While the mercury content in fish and the delicate balance of aquatic ecosystems raise concerns about the sustainability of the diet, it's clear that pescetarian meals are better for the environment than their meat-based counterparts. And luckily for me, living in California means fresh, sustainable seafood is always at my fingertips.
Pescatarian Meal Plan


Monday


Breakfast: Greek yogurt, strawberries, and coconut water
Snack: Assorted nuts
Lunch: Cucumber salad, dahl, and jasmine rice
Snack: PopCorners
Dinner: Salmon, sweet potatoes, and arugula salad

Tuesday


Breakfast: Two hard-boiled eggs, Wella protein bar (almond butter and honey), and coconut water
Snack: Assorted nuts
Lunch: Three slices of thin-crust veggie pizza and Greek salad
Snack: Pretzels and hummus
Dinner: Buffalo chickpea wrap


Wednesday


Breakfast: Ripple protein shake (chocolate) and strawberries
Snacks: Assorted nuts
Lunch: Veggie pad Thai, basil fried rice, and veggie panang curry
Snacks: PopCorners
Dinner: Mediterranean three-bean quinoa salad


Thursday


Breakfast: Wella protein bar (almond butter and honey), strawberries, and coconut water
Lunch: Portobello mushroom soup and mixed green salad with strawberries, avocado, blueberries, and mango
Dinner: Vegan guacamole burger

Friday


Breakfast: Oatmeal and strawberries
Snack: Nut assortment
Lunch: Souvla salad (white sweet potato, garlic yogurt, kalamata olives, toasted walnut, pickled red onion, feta cheese)
Dinner: Shrimp tacos


Saturday


Breakfast: Eggs, arugula, pesto sandwich, and oat-milk latte
Lunch: Roasted vegetables
Snack: Popcorn
Dinner: Pumpkin ravioli


Sunday


Breakfast: Oatmeal
Snack: Apples
Lunch: Tomato soup and grilled cheese
Snack: Jell-O
Dinner: Falafel wrap