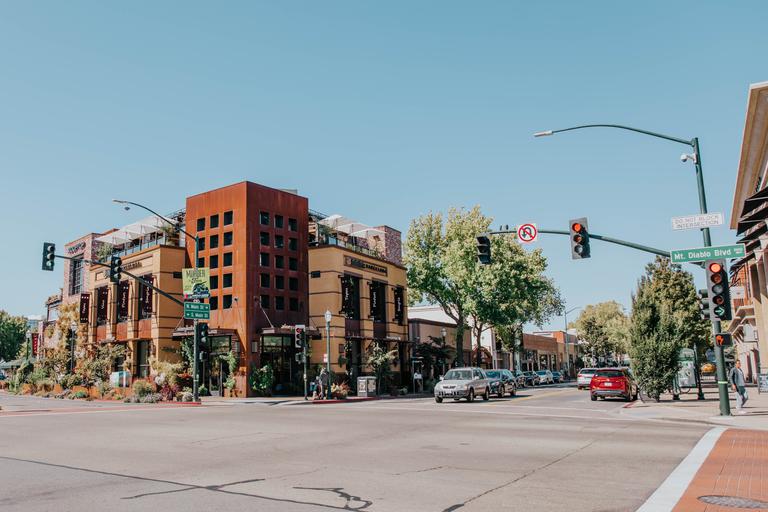 Nicole Anderson, REALTOR®
An upbeat realtor helping Walnut Creek residents find their ideal luxury properties.
Our Recommendation Program highlights top-quality California businesses with a demonstrated love for their community.
1801 North California Boulevard, Suite 100, Walnut Creek, CA 94596
GET DIRECTIONS
An Energetic Realtor Specializing in Luxury Listings in Walnut Creek
Nicole Anderson is a seasoned East Bay realtor and the owner of the Nicole Anderson Group. She specializes in luxury listings and has nearly a decade of experience in Walnut Creek's real estate market. Her magnetic, upbeat personality attracts clients, but her relationship-oriented process makes everyone feel like family.
Nicole's team helps both buyers and sellers, but always focuses on providing high-quality client care. This approach allows Nicole to create a positive experience for all parties involved and avoid stress throughout the transaction. "What prevents a lot of the drama and anxiety people have with real estate is communication; we teach and explain everything," says Nicole. "We make sure they're fully clear on what's happening every step of the way. They're constantly getting updates on things they didn't even know they wanted to be updated on."
"In real estate, I get to meet so many fun and interesting people. Clients really do become like your family."
Building a Life and Career in the East Bay
Originally from Arizona, Nicole came to California in 2001 and has lived in the state ever since. After relocating to Los Angeles for work, Nicole moved to Walnut Creek two years later and has fallen for the city's charm, energy, and homey vibe.
"When I went to look for homes to purchase for the first time, I was blown away at how expensive it was," Nicole says. "I went home, put myself back in bed, and pulled the covers over my head; I was devastated. So it's ironic that I'm selling real estate now."
Nicole worked in corporate sales for 13 years but tired of the constant travel and set out to find a career that would allow her to stay close to home. Coupling Nicole's adoration for her current hometown with her previous work experience and love for people, real estate has proved to be an ideal career for her.
"I love how [Walnut Creek] has a small-town feel, yet it has every amenity you would want. It's such a perfect balance—it's like living in Candyland."
Now, Nicole appreciates that every day is different and that she gets to work with incredible people—both clients and colleagues. With a team to help her better serve clients, Nicole prides herself on knowing what's happening all over the market. Nicole and her team use these insights to provide high-touchpoint communication and education to their clientele, so no questions are left unanswered.
"If you take that leap and get the ball rolling, it all comes together," says Nicole, describing how she helps clients go from not knowing how they're going to do it to having fun and enjoying the whole experience. But for those looking to list their home, she advises, "you only make a first impression once," emphasizing the importance of staging and preparing properties before they enter the market.
Rooted in the Community
When Nicole isn't helping clients list their homes and get the highest return on their investments, she's spending time with her family, hiking at Mount Diablo and Rock City, and giving back. Whether she's volunteering in her kids' classrooms or for the local Brownies troupe, Nicole is always willing to help the children in her community. In addition, Nicole is passionate about supporting Shepherd's Gate, a local nonprofit offering women and children escaping domestic violence or experiencing homelessness a safe place to live, recover, and transform their lives.
Nicole Anderson, The Nicole Anderson Group, DRE# 01949604
join our recommended business program
We're committed to helping you discover the places, people and businesses that make our state Golden. Our online publication, updated daily, brings you all the content you need to live your California dreams. And that's just the beginning…
LEARN MORE

ABOUT US