By

Margaret Flores
May 21, 2019
In America's selfie-snapping, social media–obsessed culture, the desire to look picture-perfect has only grown stronger over the last several years. In fact, according to a recent report released by the American Society of Plastic Surgeons (ASPS), there were 17.5 million cosmetic surgical procedures performed across the United States in 2017 alone, up 2 percent from the previous year. In addition, minimally invasive procedures have soared nearly 200 percent since 2000, with no sign of slowing down. Advances in technology have kept up with consumer demand, too, leading to the creation of new, cutting-edge cosmetic surgeries year after year.
The ASPS report also shed some light on the most common plastic surgery procedures done across the nation. Minimally invasive cosmetic treatments grew at a slightly higher rate than surgical ones; additionally, the most popular surgical procedures focused on the body, while the top minimally invasive procedures focused on the face. Of the 15.7 million minimally invasive procedures, the top five were botulinum toxin type A, soft tissue fillers, chemical peel, laser hair removal, and microdermabrasion. And among the nearly 1.8 million cosmetic surgical procedures performed, the top five were breast augmentation, liposuction, nose reshaping, eyelid surgery, and tummy tuck.
Minimally invasive procedures have soared nearly 200 percent since 2000, with no sign of slowing down.
Another interesting finding: Where someone lives can influence the type of procedure he or she chooses to get. In the West, breast augmentation is the most common cosmetic surgical procedure, accounting for 36 percent of all breast augmentations done nationally. Meanwhile, 32 percent of all butt-lifts are done in the Midwest, and almost half of all hair transplants happen in the South. The Southeast is where more than a quarter of all butt implants, calf augmentations, and pectoral implants are performed. And the Northeast and Mid-Atlantic account for a third of all male breast reductions.
But overall, plastic surgery appears to be most popular among those living in cities along the West Coast. People residing in this region had the highest number of cosmetic surgical procedures and the largest amount of minimally invasive operations compared to the rest of the country. So why is plastic surgery more prevalent in California? Doctors largely attribute it to the state's culture. It is the West, after all, where body-obsessed Hollywood and countless reality TV shows have a major influence. And since the climate is fairly warm year-round in many parts of the state, people tend to be more exposed, which means they may feel an increased pressure to look good.
In the West, breast augmentation is the most common cosmetic surgical procedure, accounting for 36 percent of all breast augmentations done nationally.
Californians also tend to be more engrossed with celebrities—such as the cosmetically enhanced Kardashians—who grace not only magazine covers and television screens, but also social media feeds where they post frequent selfies of their sculpted faces and bodies. Consequently, many fans are bombarded with these images and start aspiring to look picture-perfect, too. Even teenagers are becoming increasingly affected by social media influencers and California's pop culture. In fact, the ASPS report showed that a rising number of young people are getting plastic surgery done; around 229,000 cosmetic procedures were performed on patients between ages 13 and 19 in 2017.
Much of the same seems to be on deck for 2019, but as the cultural landscape of California shifts slightly, so do the cosmetic trends. From injectables, to body contouring, to niche treatments, here are the five plastic surgery trends anticipated to take hold this year.
Minimal Invasiveness Goes Mainstream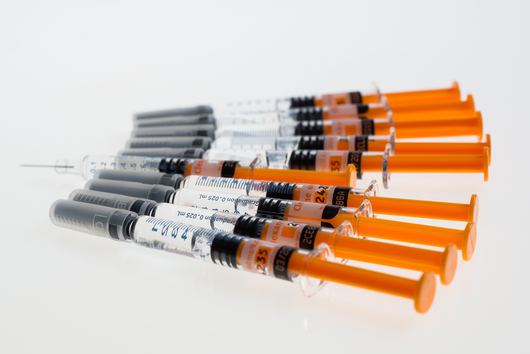 2019 is set to become the era of minimally invasive procedures—such as skin resurfacing, laser treatments, and injectables like Botox—which have steadily been on the rise due to their quick nature, lower prices, limited downtime, and immediately visible effects. There is also less of a stigma attached to these types of procedures, so people are more likely to try them.
Boys Will Be Boys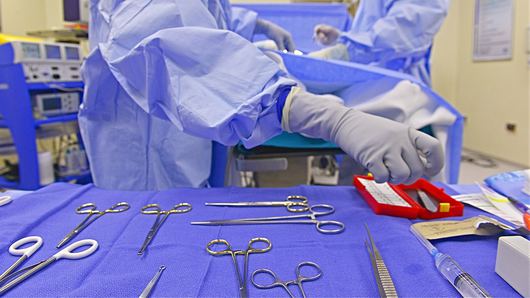 While women still make up the majority of plastic surgery patients, more and more men are going under the knife, and the phenomenon is expected to continue this year. Men are starting to seek out procedures that enhance certain features—including their chin, neck, and jawline—so they appear more masculine. Treatments that use radio frequency technology, such as FaceTite, to address neck and jawline sagging are also predicted to skyrocket among men.
Tiny Tweaks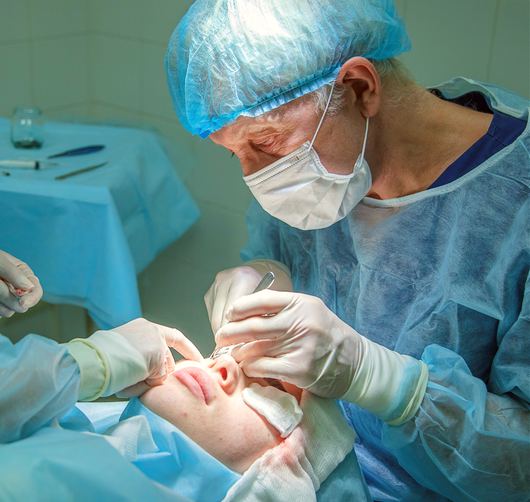 Exaggerated cosmetic procedures like overfilled lips and disproportionately large breasts appear to be on their way out, and "tweak-ments" are on their way in. More people are starting to desire plastic surgery that doesn't look obvious; they want to keep their general facial structure and inherited physical traits and still look like themselves—but with a few refined tweaks to feel more confident. Whether it's fine-tuning their waistline or getting ever-so-slight nose adjustments, patients are set to favor small, hyper-specific procedures that endow them with more "natural" looks in 2019.
Non-Surgical Sculpting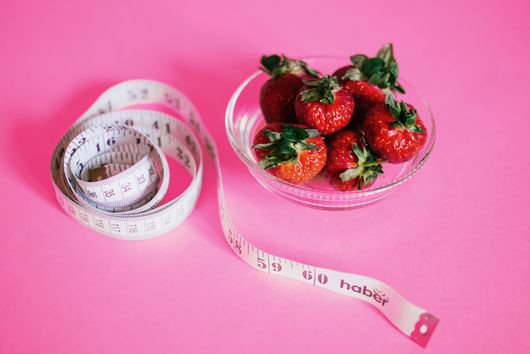 Unwanted fat affects many Americans, leading them to invest in procedures like tummy tucks and liposuction. But thanks to recent technological advancements, there are now less invasive ways to blast away fat and tighten skin. As a result, more people are choosing to shape different parts of their bodies using ultrasound, radio frequency, infrared light, vacuum massage, freezing methods, and injectable medication to reduce fat cells.
EmSculpt has also recently become available in the United States, and it is the first—and only—noninvasive muscle and body fat–shaping procedure. It involves the use of a handheld tool, which utilizes magnetic fields to activate muscle contractions in the body, eliminating fat and building muscle simultaneously. Body fat responds to the metabolic reaction of the contractions by breaking down, essentially tricking your body into thinking it's working out. The procedure requires four treatments over the course of two weeks, but it is painless and has little downtime.
Regardless of the procedure you're thinking of undergoing this year, ensure you do thorough research and choose the right plastic surgeon or cosmetic surgeon for the job. Verify the surgeon is board certified, evaluate his or her experience in the specific procedure you want, and make sure the surgeon's aesthetic sense and technique appeals to you.