By

Mackenzie Hutson
May 21, 2019
With the date of a baby shower growing closer, panic can start to set in. Searching through the aisles of every baby section often leads to confusion as to what the expecting parents may need or want, and it can be daunting to find the right gift. While diaper towers are incredibly popular and useful, you may crave a more unique gift-giving experience that doesn't require hours of searching the Internet (or lead to several mysterious Target ads for baby items popping up on your computer). If you are looking for the perfect present, have no fear: We found the best California retailers for every category.
Baby Gear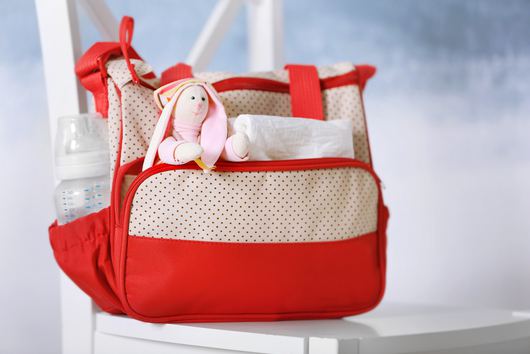 When in doubt, go with baby gear. Blankets, bibs, diaper bags, and diaper covers help to make the first couple of years less challenging for the parents, and it's easy to find cute prints and colors that fit any baby shower theme. Explore the offerings at Enchanted Slumber, a Southern California shop selling handcrafted blankets, newborn beanies, and organic diaper covers that are as adorable as they are functional.
A baby arrival gift set is another easy way to give the mother-to-be all the gear she will need once her child is born. The Honest Company has bundled all of the must-have items into one simple package that includes diapers, wipes, shampoo, body wash, face and body lotion, hand sanitizer spray, all-purpose balm, and diaper rash cream. You are sure to give a one-of-a-kind present and be the hit of the party when you show up with the often-forgotten baby necessities.
Baby Furniture and Clothing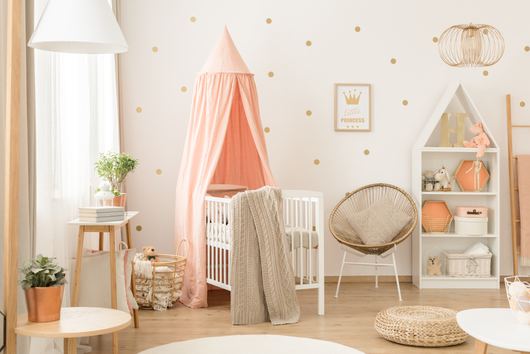 Preparing for the arrival of the baby can get expensive and overwhelming for the parents, but it can also be a great opportunity for close friends and family to step in and have a huge impact. Some of the larger up-front costs include a crib, dresser, changing tray, and rocking chair—all of which make life easier for the expecting couple. The Los Angeles–based store Eggy has a huge variety of these bigger-ticket items, creating the perfect opportunity for groups to go in on a gift together. Aside from furniture, this one-stop shop also offers a mixture of clothing (including adorable rompers) and baby essentials (such as teether blankets). Any infant is sure to look cute in the bunny hoodie or a knit cotton crown, and the parents will undoubtedly appreciate the opportunity to show off their bundle of joy during a photoshoot.
Blankets and Sleepwear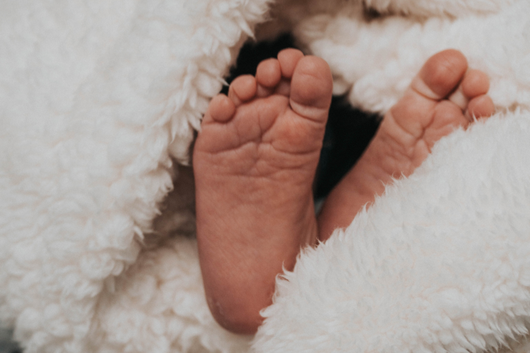 If you have ever been to a baby shower, then you know the majority of gifts include diapers and newborn clothing items. While these are very useful, kids grow and change so quickly that they may not get a chance to wear all of the tiny clothes before they get too big for them. Additionally, it can get overwhelming for parents to shop for larger clothes after the baby outgrows smaller items, making clothing for 9- to 12-month-olds an appropriate (and appreciated) baby shower gift. CastleWare Baby is a great option for certified-organic cotton pajamas that have not been treated with flame-resistant chemicals (yes, baby gear is often treated with chemicals). The company also offers sleeper bags fit for babies between 3 and 36 months; these bags take the loose blankets out of cribs and replace them with wearable, zip-up sleeping bags perfect for every season. Bonus: They fit right over baby clothes.
Books, Teethers, and Toys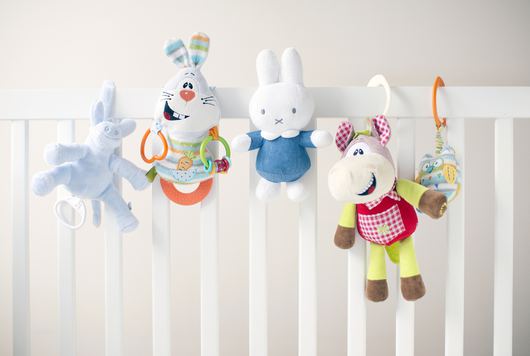 California-based retailer Green Toys provides a wide selection of toys and books for kids of all ages, so everyone can easily find an appropriate gift. While the teething rings and board books make great presents for the newborn, you should also consider picking up something for any older siblings who may feel left out during this time of change. Something as simple as a dump truck or a bathtub submarine toy can do wonders for making other family members feel more included.
Maternity Wear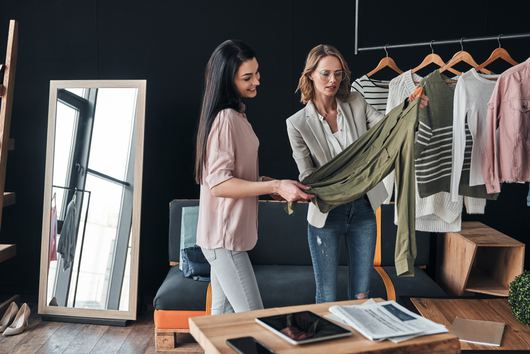 While expecting mothers often look forward to the day they no longer have to wear maternity clothes, most still need to wear maternity clothing for a few months after giving birth. Help her feel more comfortable and stylish by buying her maternity clothes from Los Angeles–based Mom's The Word, where the clothes are made to be loved before, during, and after the bump. They are also designed to be flattering and chic, unlike the hated maternity clothes many wear because the have to and not because they want to. Give the gift of confidence with a nursing jumper or a dress that will simultaneously make her feel great and provide accessibility for nursing time. The mom-to-be will appreciate that you thought of her well-being at the shower—a nice change when all the focus is on the little one.
Organic Subscription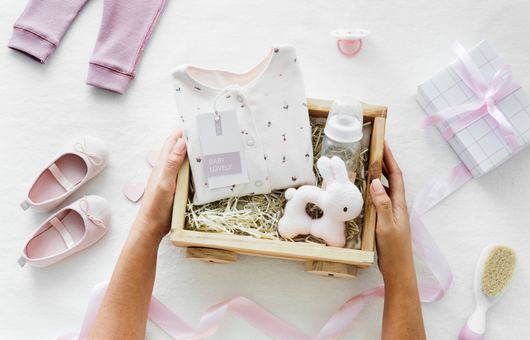 If you are looking to give a gift that doesn't end at the baby shower, a subscription box is the way to go. Sprout San Francisco curates monthly custom organic boxes tailored to a baby's age and a recipient's preferences, providing the right items at the right time. This subscription box can be filled with organic clothing, non-toxic toys, and other essentials that will help the parents take care of baby's every need.