Every year, millions of people leave their hectic daily lives behind to take a one- or two-week vacation, searching for peace and adventure. While everyone is looking to go somewhere different, the desire to relax, recuperate, and reconnect is universal. But the call for adventure often overwhelms the deeper impulse to let go of stress and unwind, which is why many choose a busy vacation over a relaxing escape.
Wellness retreats offer a compromise, where holistic health meets exotic-feeling destinations; where we satisfy the urge to experience new places while also allowing our body, mind, and spirit to become aligned once again; and where our wants and needs converge.
Taking care of our innermost needs enables us to let go of the daily stress that plagues our minds, opening up space for happiness and contentment. While a traditional vacation may seem more attainable, retreats of all kinds have gained steam over the last decade, offering everything from multi-day yoga festivals to hour-long massages—making self-care accessible for any schedule.
Northern California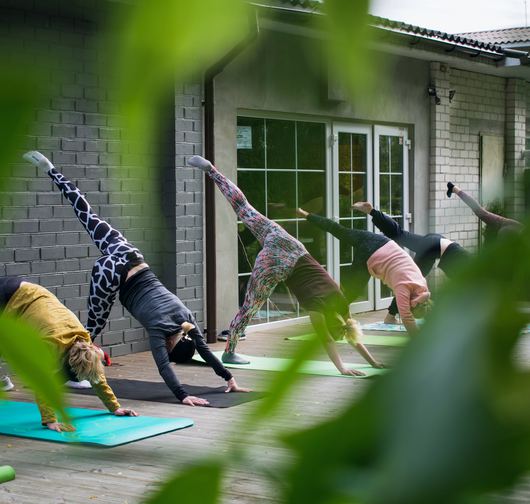 Mendocino
Whether you want to get a nice massage, try Chinese medicine, experience a new cooking class, meditate, or learn how to garden, The Stanford Inn has a range of wellness options that will leave you feeling refreshed. This retreat in the Mendocino wilderness is guaranteed to relieve the stress of daily life, with single classes or official retreats available.
In addition, the vegan retreats offered throughout the summer and fall this year present a huge opportunity to explore the impact that nutrition and a healthy lifestyle have on your overall happiness.
Sausalito
Cavallo Point is set at the edge of the San Francisco Bay, near the famous Golden Gate Bridge. This Sausalito lodge is the perfect getaway for individuals and groups seeking rejuvenation. Featuring a plethora of spa services that incorporate organic skincare products—as well as daily hikes, yoga classes, and guided tours—Cavallo Point blends the healing elements of the spa with the adventurous aspects of a vacation.
Whether you are looking to unwind, relax, learn something new, or even get married, Cavallo Point is a great place to start anew.
Squa
w valley
Wanderlust is a retreat like no other. Learn to go with the flow while doing downward dog atop a paddleboard on the lake, take control with a hike high in the mountains, and lose yourself in the music of live DJs during the silent disco. Whichever activities call to you, Wanderlust is sure to help you reset and find your true north.
This year's incredibly immersive experience takes place from July 18–21 in Squaw Valley and brings together the best yoga teachers, meditation instructors, musical performers, artists, speakers, and chefs to help attendees achieve holistic change. The local cuisine served during family-style meals and the intimate lecture series bring attention to everyday situations that might often be ignored. Whether you want to learn about where your food comes from, take environmental action, or attain personal transformation, Wanderlust helps to align all aspects of your life. Discover something deeper in North Lake Tahoe.
Central Coast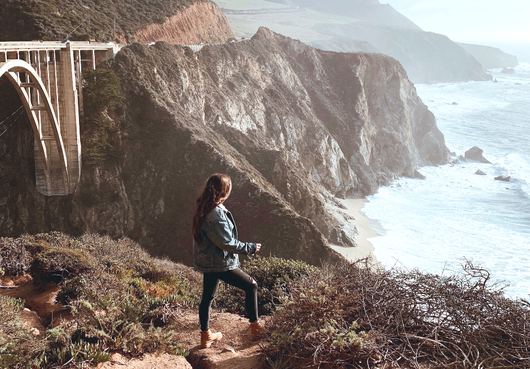 Carm
el valley
Surround yourself with perfect weather, rustic charm, and miles of vineyards at Carmel Valley's Bernardus Lodge and Spa. The estate features a steam room, dry sauna, warming pool, 24-hour fitness center, and "spa journeys" that allow guests to combine a number of services for a total-body refresh. Since the spa is located in an abundant coastal valley, Bernardus incorporates fresh products, including local honey and lavender, into its rejuvenating treatments.
This center's individualized approach allows guests to surrender to the process and understand what needs to be changed in order to achieve optimal well-being. Whatever your body craves—whether it be yoga, meditation, guided tours, endurance hikes, or a massage—Bernardus has you covered.
Los Angeles Area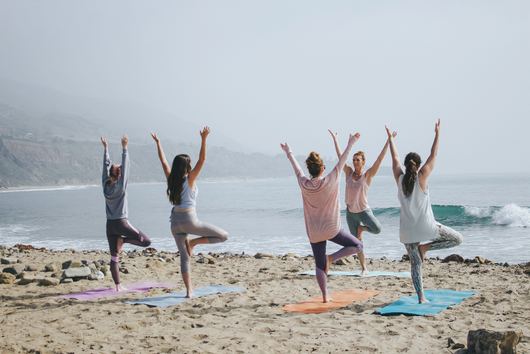 Malibu
The Ranch offers a range of retreats that last anywhere from 1 to 10 days and focus on balancing and detoxifying the body in sustainable (and maintainable) ways. The Ranch allows guests to get away in Malibu, go off the grid, and appreciate nature while increasing endurance, boosting metabolism, and optimizing health.
With a more intensive program than many other retreats, The Ranch takes a "no-options" philosophy in its 18-guest boot camp sessions. These sessions involve an active schedule featuring eight hours of low-impact exercise, four-hour group hikes, naps, classes, and massages—along with a plant-based organic diet and limited access to electronics. This retreat is truly the ultimate reset.
Santa Monica
Alchemie tantalizes all the senses with organic lotions, soothing sounds, warming scents, and experienced massage therapists. All the treatments take place within a few hours, regardless of which services you wish to receive. Head over for a relaxing Swedish massage, organic facial, farm-to-table manicure, and hydrating body wrap, and then leave feeling like a whole new person. To make this spa even more inviting, its green values and commitment to social responsibility trickle down into everything it does. From the flooring, to the packaging, to the lighting, to the USA-made organic skincare products, Alchemie puts intention behind it all so that guests can depart feeling aligned in mind, body, spirit, and values.
Laguna Beach
The Pearl Laguna offers one-week and multi-week retreat packages that can accommodate 14 guests in a 12-bedroom sanctuary. This intimate center focuses on the transformative properties of yoga, nature, and a clean diet.
The Pearl serves meals made with locally grown, organic ingredients and gluten-free grains to provide guests with a pure, alkaline diet that promotes health and fuels the hiking, yoga, and meditation practices. Each day, guests receive a guided hike, two yoga classes complemented by meditation, a fitness guide and access to open-air gym facilities, and a therapeutic massage. All of these elements combine to promote weight loss, improve metabolism, re-center guests, and inspire lifelong health practices.
San Diego Area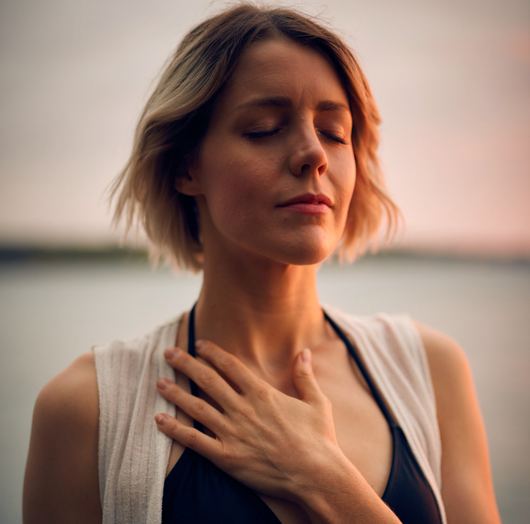 San marcos
Golden Door is one of America's most expensive and exclusive health retreats, attracting guests who seek to recharge and reconnect with their inner selves.
With sunlight painting the floors of the Zen gardens as streams meander alongside the trees, this place is a tranquil hideaway. The retreat assesses the health goals of guests prior to their arrival, crafting a bespoke daily schedule that is hand delivered to their rooms each night. Unlike many other multi-day, immersive retreats, guests are not obligated to participate in any of the activities, though it is recommended that they step outside of their comfort zones to allow healing to take place. The food here nourishes the body as the meditations nourish the mind; taking what they can from the property's gardens, chefs prepare Vietnamese spring rolls, lentil burgers, and the like. Golden Door encourages both group activity and alone time, with breakfast being served in each of the guestrooms, and the other two meals in the dining room or poolside.
Take full advantage of the amenities offered here so deep transformation can occur. Recharge your body, mind, and spirit with healthy cuisine, spa services, and exercise programs that acknowledge the healing power of nature.
Rancho Santa
Fe
Rancho Valencia Resort and Spa is a five-star resort hidden among olive groves and gardens. This Southern California retreat embodies the naturally revitalizing properties of herbs, flowers, oils, and minerals—and uses their benefits to enrich the mind and invigorate the spirit.
Detox your body with a freshly made juice and a yoga class, relax in a poolside cabana, recharge with a massage and facial, and treat yourself with The Organics spa package for the ultimate getaway.
Wherever you are headed for your next adventure in California, treat yourself to a massage or yoga class, and detox with intricate culinary creations and freshly pressed juices—then watch as you return to your true self. Leave your stress behind, and allow nature to do the work over a day (or week) of reflection, relaxation, and rejuvenation.