Listen up, California cheese lovers: Tickets for the 5th Annual SF Cheese Fest are now on sale, and if you want to experience the fabulous fromage-filled event—which is bound to sell out—you better grab your tickets well before the festivities commence.
Taking place on Saturday, September 14 and Sunday, September 15, the beloved extravaganza celebrates all things cheesy, showcasing artisanal creations from the Golden State's top cheesemakers, including perfectly tangy blue from Point Reyes Farmstead Cheese Company, rich and smooth Red Hawk from Cowgirl Creamery, decadently creamy Camembert from Marin French Cheese Company, and lavender-laced Purple Haze goat cheese from Cypress Grove. Trust us: It's a cheese aficionado's wonderland.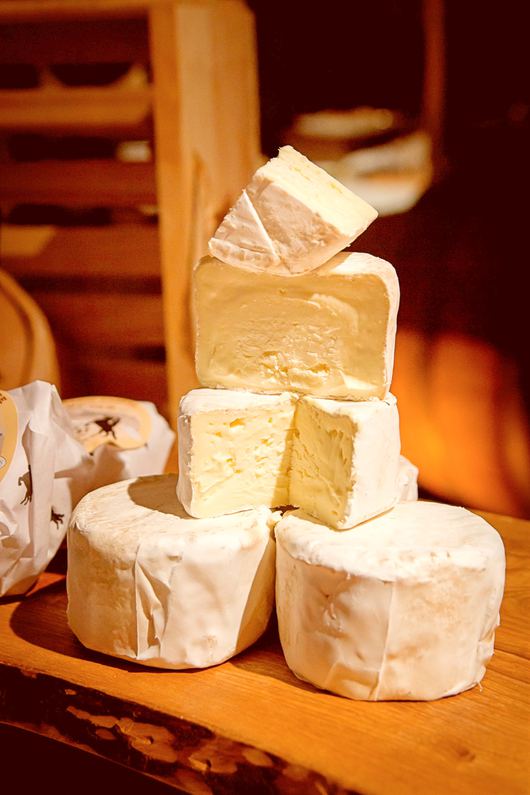 The 2019 SF Cheese Fest kicks off with the Saturday night Cheesemaker Celebration at Social Hall SF, where you can meet over 24 innovative cheesemakers from across the state and sample dozens of new and classic California cheeses. Fill your plate and pair the artisanal cheeses with such delicious accompaniments as local honey, sweet jams and preserves, mouthwatering charcuterie, delicate crackers, tangy pickles, and decadent chocolates. You'll think you've died and gone to heaven—especially once you arrive at the raclette station, where you can watch in satisfaction as melted Mission Cheese cascades down into a bowl brimming with seasonal vegetables. Aside from the variety of cheeses, accoutrements, and beverages, the fest also features delectable bites crafted by California chefs and cheesemongers, so keep an eye out as you peruse the tasty offerings.
To join in on the delicious action, snag an all-inclusive $94 ticket for the soiree, which runs from 6 to 9 p.m. All proceeds benefit the California Artisan Cheese Guild, a statewide nonprofit dedicated to the education and support of artisan cheesemaking.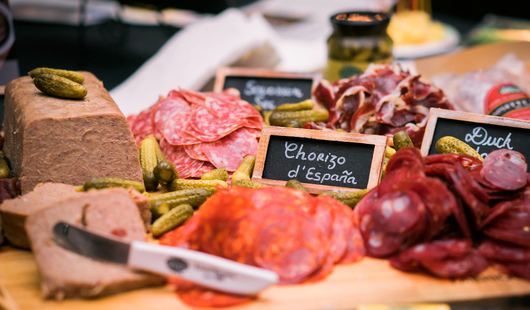 But the cheesy fun doesn't stop with the popular walk-around tasting event. On Sunday, September 15, you can participate in a series of seminars at the new Cheese School of San Francisco Ghirardelli Square Campus, where you can partake in a cheesemaking class or learn how to pair cheese with libations and chocolates.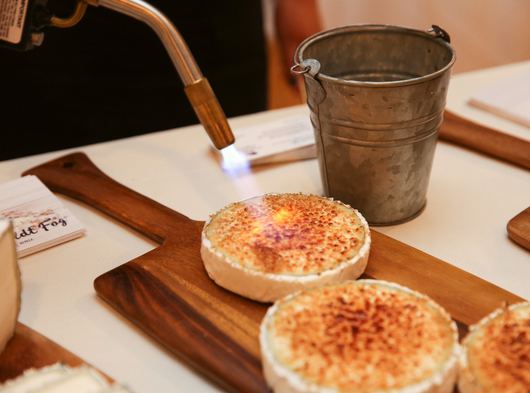 No matter which events you attend, you're bound to enjoy all the cheesy goodness. So don't drag your feet, and come experience SF Cheese Fest in all its glory.