By

California.com
September 01, 2019
Headquartered in Palo Alto, Tesla is shrouded in mystery and packed with innovation experts. After releasing sneak peeks of its newest invention—a small crossover SUV—Tesla is on track to begin production of the highly anticipated Model Y during the first half of 2020, preceded by its official unveiling in March 2019.
This new SUV, the Model Y, is the fifth vehicle in the Tesla lineup and will follow the legacy of the Roadster, Model 3, Model X, and Model S. The Model Y will combine the higher seat position and large cargo area (up to a maximum of 66 cubic feet of cargo volume) of traditional SUVs with the fuel economy and handling of a passenger car. Since the vehicle is fully-electric, you'll never have to go to the gas station again. Plus, with an estimated 280-mile range, the Model Y can take you pretty much anywhere you need to go. Ranging from $39,000 to $71,000 depending on its variations (not to mention the potential incentives and gas savings), this vehicle has positioned itself to be very competitive in the SUV landscape.
The sleek lines and all-glass roof of the Model Y complement the vehicle's unparalleled safety features—including a low center of gravity, large crumple zones, and a rigid body—to create an SUV like no other. The interior features a low dashboard and a higher-than-normal seat position to create an enhanced view of the road, while the incredible sound system and 15-inch touch-screen display make navigation easier than ever.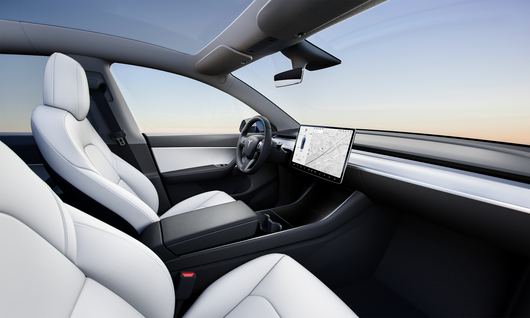 In addition to offering these coveted features, the new model is taking on an entirely vegan parts list, including the steering wheel and interiors, both of which have been made of leather previously. Along with meeting PETA's requests for the company to become entirely vegan, Tesla has reportedly learned from the mistakes it made regarding production of the Model 3 (for which it set ambitious timeline goals that it was unable to meet). Founder Elon Musk has even gone as far as to say that the Model Y production will hit one million units per year while experiencing a "manufacturing revolution".
Regardless of these mild concerns, Tesla's newest all-electric vehicle is set to begin production in late 2020 for North America, with standard-range production slated to begin early in 2021.
The highly anticipated release is sure to turn heads and draw attention—once again—to the efficiency and performance of more environmentally friendly automobiles.
Model Y Specs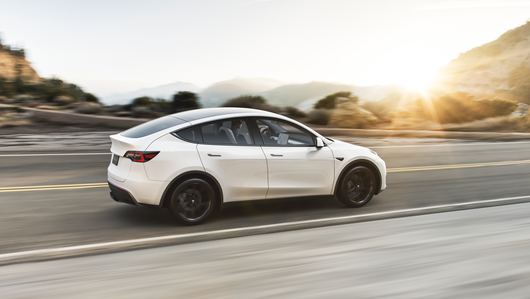 Long Range Rear-Wheel Drive
Cost: $48,000–$60,500
Time 0-60 mph: 5.5 seconds
EPA-estimated range: 300 miles
Top speed: 130 mph
Long Range Dual-Motor All-Wheel Drive
Cost: $52,000–$64,500
0-60 mph: 5.5 seconds
EPA-estimated range: 300 miles
Top speed: 130 mph
Performance Dual-Motor All-Wheel Drive
Cost: $61,000–$72,000
0-60 mph: 3.5 seconds
EPA-estimated range: 280 miles
Top speed: 150 mph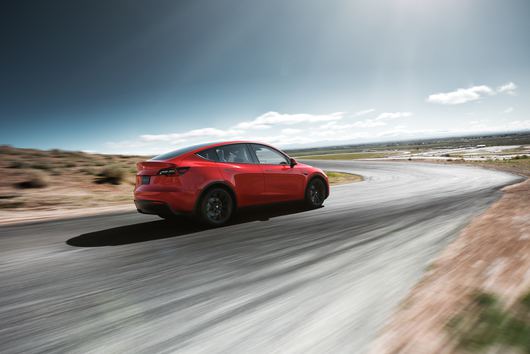 Every version of the Model Y comes standard with blind-spot monitoring, emergency braking, and collision warning; there's also the option to add on full self-driving capability.
Aside from offering these standard features, the Dual Motor All-Wheel Drive Model Y vehicles also have two incredibly responsive electric motors that work independently of one another. These motors digitally control torque to all four wheels for better handling, stability, and traction. Should one motor stop working, the vehicle switches over to the other seamlessly so you can keep on driving. Along with this safety feature, the Model Y was designed for all types of terrain and weather conditions.
With so many incredible destinations to visit—such as Malibu, Big Sur, Mendocino, and Lake Tahoe—where will your Tesla take you next?