By

California.com
March 14, 2021
In this ever-shifting world of ours, after-work drinks are becoming less and less synonymous with alcohol. Gone are the days of looming hangovers and autopilot drinking sprees—alcohol-free alternatives have come to the rescue.
Whether you're sipping on festive holiday drinks or joining the sober-curious movement, set aside those blaze sodas. Instead, indulge yourself with these intoxicating craft beverages—totally hangover and alcohol-free. Who said self-care can't also be delicious?

Non-Alcoholic Beverages that Taste Better than their Alternatives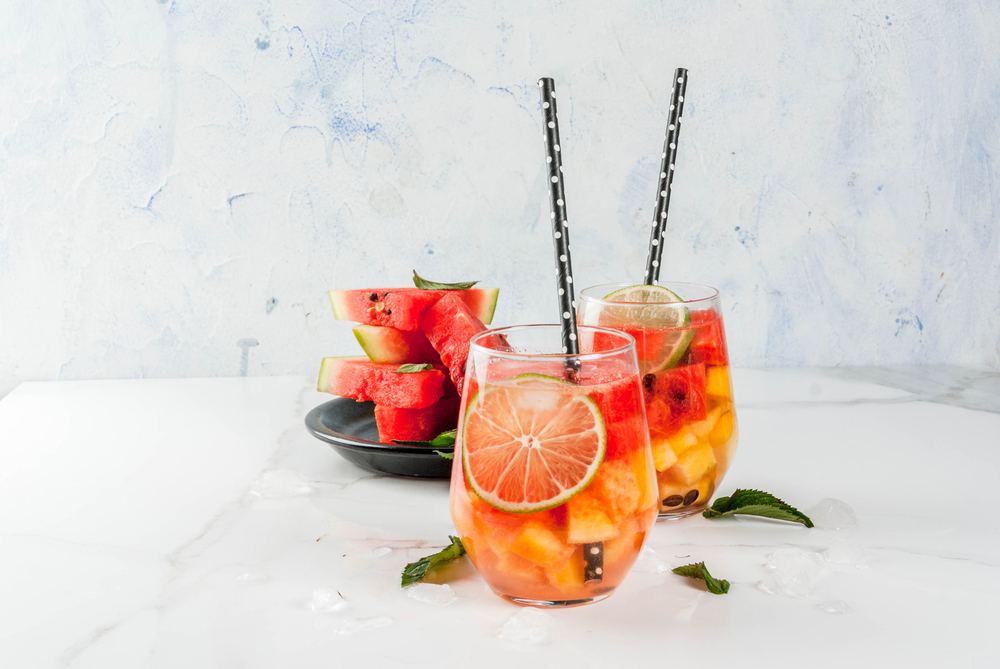 Ghia
Feel the sparks in every sip with Ghia's non-alcoholic beverages made from pure, natural extracts. Based in California, this wellness-centered spirits-free apéritif aims to deliver drinks that don't numb your nights, but rather fill them with unforgettable moments.
Armed with natural stimulants, these craft beverages are the perfect elixir to life's stressors. Handpicked ingredients—yuzu juice, elderflower, lemon balm, and more—supply all Ghia mocktails with the right balance of health and energy. Treat yourself to some of the best non-alcoholic drinks the Golden State has to offer.
Non-Alcoholic Cocktail: A Night at the Spritz
When it comes to non-alcoholic cocktail recipes, Ghia never disappoints. Try on this slow-sipper for your next gathering.
Ingredients:
2 ounces Ghia
2 ounces sparkling water
A sprig of rosemary
Zest of one orange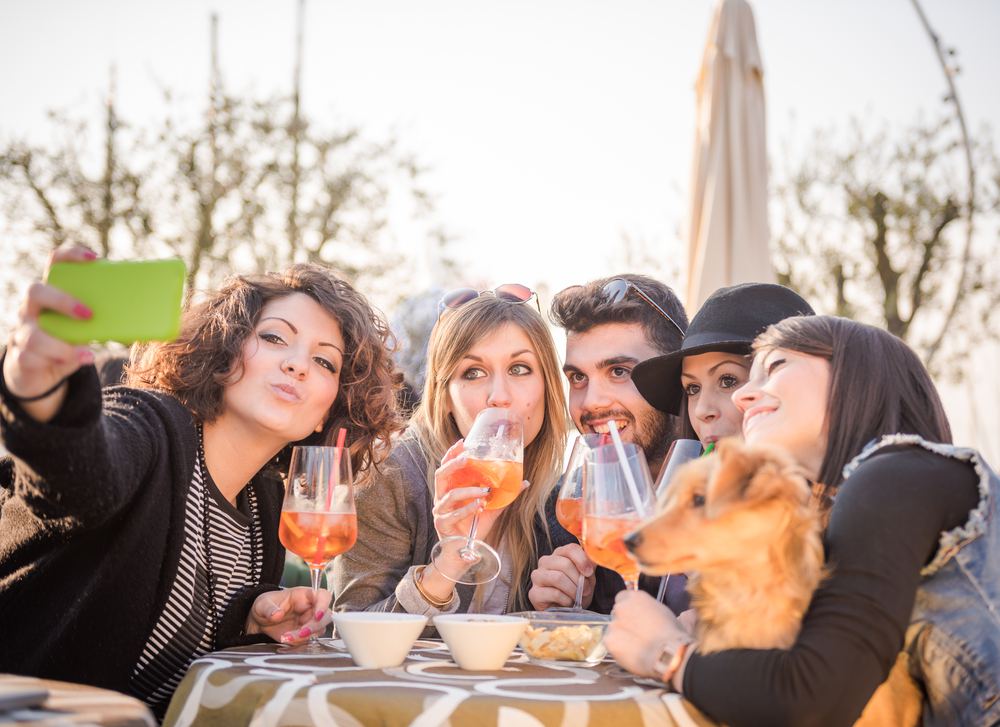 Dusk in the Garden
This cocktail recipe is complex and slightly sweet—enticing your taste buds sans alcohol.
Ingredients:
2 ounces Ghia
5 blackberries
¼ ounce orange blossom water
¼ ounce agave syrup
Dried mandarin wheel
Dried calendula flower petals
Non-Alcoholic Wine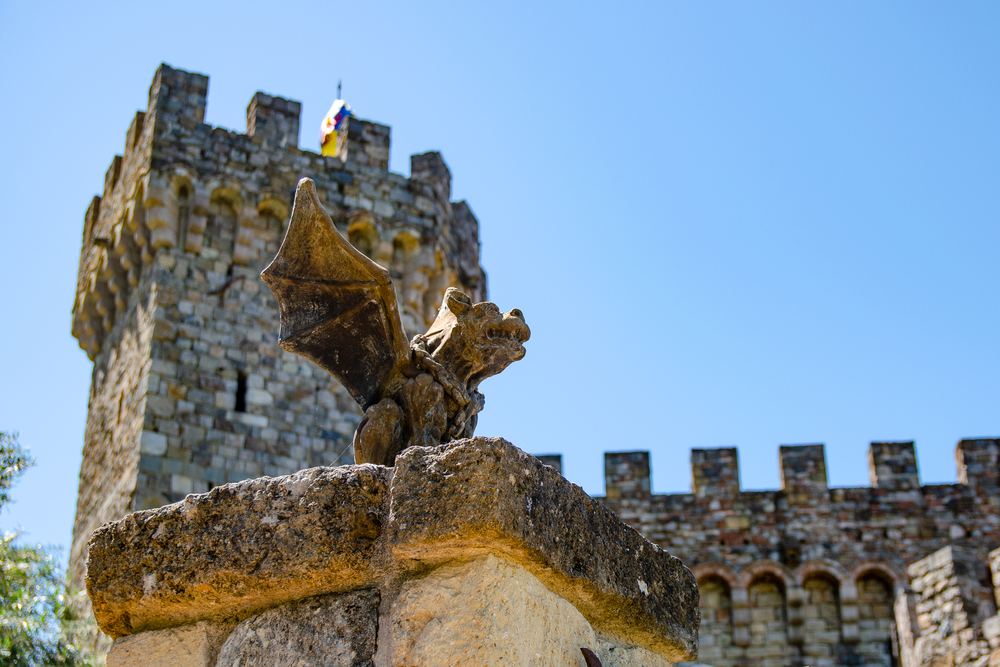 Castello di Amorosa
Located in Calistoga, this enchanting winery pours the soul of Napa Valley right into your glass. With hand-harvested grapes, generous soil, and earnest hospitality, Castello di Amorosa shines in its labor of love.

Very few Napa Valley vineyards commit to creating natural grape juice—a non-alcoholic alternative to its boozy counterpart. Castello di Amorosa's hand-picked clusters make for craft beverages so delicious, you won't be able to put them down. With early harvest ensuring an acidic base, these clusters are destemmed, pressed, and chilled to an appropriate degree.
Though they skip fermentation, these grape-filled delights carry a complexity parallel to regular wines. Add them to mineral water, sparkling S.Pellegrino, or simply relish the fruitiness on its own. Bottled in a traditional, reusable wine bottle, these craft beverages stay delicious for several weeks.

Fre
If you are looking to skip alcohol for your next gathering, look no further than Fre—a renowned California alternative to the traditional vino. Cherish each sip born in California's vineyards, nurtured by rich soil and glistening sunlight.
Fre's non-alcoholic drinks are made by carefully removing the alcohol from wine—all while preserving the effervescent flavor. The outcome is nothing short of a fruity fairytale, perfectly paired with sushi, creamy seafood pasta, or even plain potato chips.
The red blend wines offer a smooth palette, with black cherry flavors dancing on your tongue. The Merlot boasts a luscious plum in a velvety-smooth classic finish. The White Zinfandel is flush with strawberry aromas. Need we say more?
Non-Alcoholic Cocktails

The Free Spirits Company
Based in the towering redwoods of Marin County, The Free Spirits Company delivers savory mocktails. Each of these carefully-crafted beverages is infused with B vitamins and amino acids to heighten your senses hangover-free. Above everything, The Free Spirits Company takes taste very seriously—boasting recipes to satisfy even the toughest mocktail critic.
Non-Alcoholic Bourbon: Meyer Lemon Sour
This pre-dinner non-alcoholic drink is all you need to relax and unwind after work.
Ingredients:
3 ounces The Spirit of Bourbon
¾ ounces Meyer lemon juice
¾ ounces simple syrup
¼ ounces of aquafaba (liquid strained from a can of chickpeas)
Fashion-Forward: A Modern Take on the Old-Fashioned
If you're in search of a non-alcoholic whiskey alternative, then get ready to load up on nutrients with this zesty delight.
Ingredients:
3 ounces The Spirit of Gin
½ ounce elderflower syrup
1 dash orange bitters
Grapefruit twist
Non-Alcoholic Gin

MONDAY
The ambrosial blend of juniper, citrus, and natural spices makes for MONDAY Gin—a non-alcoholic beverage whipping up a cultural shift. With zero carbs, sugar, or calories, this vegan treat is hand-made in small batches from a Southern California craft distillery.
With MONDAY Gin, you won't have to compromise that sweet spirit kick while staying sharp and healthy. Savor every sip with some of their most popular non-alcoholic cocktail recipes.
Non-Alcoholic Gimlet
This non-alcoholic take on a classic gimlet recipe is everything you need to feel fancy after work.
Ingredients:
2 ½ ounces MONDAY Gin
¾ ounces freshly squeezed lime
¼ ounces simple syrup
Spring Spritz
A glass of this non-alcoholic beverage after work is the perfect way to start the weekend.
Ingredients:
2 ounces MONDAY Gin
1 ounce freshly squeezed lemon
1 ounce lavender simple syrup
1 ounce elderflower tonic