Getting married can be incredibly stressful, especially when it comes to deciding between numerous caterers, photographers, tent rental companies, DJs, and event planners. As the engagement day comes as goes, the stress of planning washes over the happy pair, and a budget becomes an increasingly foreign concept. But do not worry, newly engaged couples: We have you covered. So sit back, relax, and allow us to share some of the best California wedding vendors that will make the planning process a breeze. While some elements are doable on a budget, others are truly worth splurging a bit, so indulge those fantasies and make your special day the event you have always dreamed of.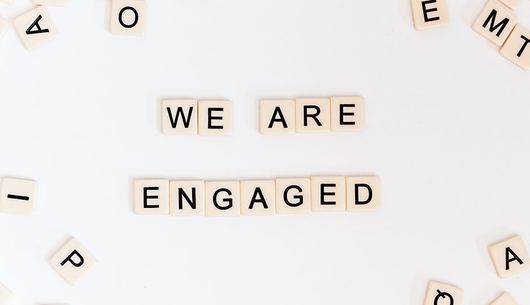 As soon as you get engaged, the first thing on your mind is announcing the amazing news and inviting friends and family to the big day. Brandon Scott Photo Co., located in Monterey, perfectly captures the essence of every couple. Whether you want engagement photos taken as a stand-alone experience or as part of your wedding photography package, this company has options that are sure to fit with your vision. Brandon Scott's work is overwhelmingly intimate and warm and features a vintage vibe—beautifully encapsulating the love and excitement that comes with this new life phase. He has a way of making moments stand still and capturing the importance of every detail and every microexpression, without losing the overall picture. Once your perfect photos are taken, you will feel prepared to send out those invites and continue your wedding planning.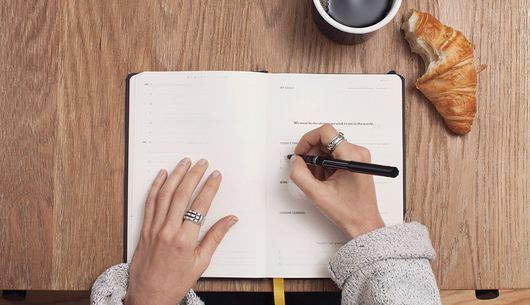 The next step is finding an event planner who can execute your wedding either from start to finish or just on the day-of so you can focus on being present in the moment. Sarah Carroll of Small Shindigs is a pro at bringing each couple's vision to life by focusing on even the tiniest of details and allowing the big moments to shine. Small Shindigs specializes in weddings with fewer than 20 people and plans out each detail with you—from the venue, to the officiant, to the photographer, to the floral designs, to the post-ceremony cheese boards—for a flat fee. If a small wedding is not your style, Carroll and her team are more than capable of overseeing larger parties, offering full-service planning, month-of management, and day-of coordination. Every event they plan maintains a beautiful aesthetic and an intimate feel, but they don't impose a particular style on their clients and instead prioritize each couple's vision. If you are on the fence about hiring a planner, just do it; it will change your wedding planning experience for the better and allow you to focus on making memories and enjoying the engagement as well as the wedding day.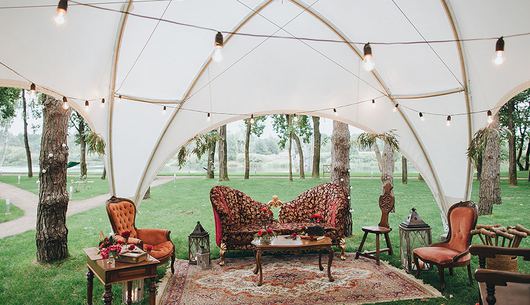 For the wedding day, it is important to protect guests from the elements, particularly for outdoor ceremonies and receptions. Shelter Co. is the go-to place for tent rentals. With a Palm Springs–chic vibe, the wide array of tents enable you to keep your food and beverages out of the sun and allow your guests to get out of the wind and cozy up on a couch. The tents are beautiful, too, providing a bohemian appeal without clashing with the rest of your decor and creating a focal point for guests to gather, take pictures, and enjoy the relaxed elegance of your big day. Along with tents, the company offers furniture, rug, and blanket rentals, which add character to the event without a huge price tag to go along with it.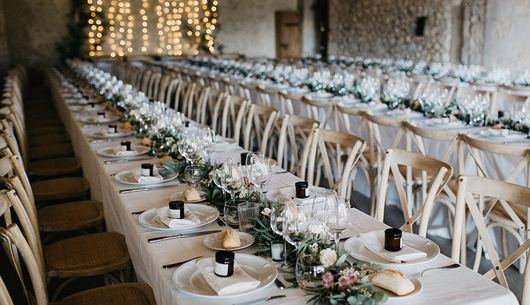 Enhance your reception by bringing in the fresh taste of California with the certified B Corporation, San Francisco institution Bi-Rite Catering. The delicious and healthful food is a celebration of California cuisine, featuring local, seasonal, responsibly sourced ingredients. For lighter fare, order platters of specific dishes that can serve between 12 and 15 people; for a larger event, opt for the full event menu to enjoy a family-style dinner with your loved ones. No matter what you get, you are sure to taste the quality in every unpretentious bite.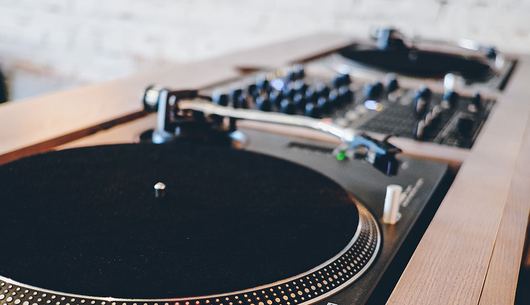 Complement your food with some music that is sure to get your guests out on the dance floor. If you are interested in a DJ, the Dart Collective is absolutely the way to go; however, if you are looking for a live, nostalgic band, The Speakeasies are the right choice. Dart Collective provides the ultimate party with vinyl-only sets or a combination of talented musicians and DJs. The company is committed to creating a one-of-a-kind experience for every event and has even worked alongside professionals like Vampire Weekend, Carly Rae Jepsen, The Flaming Lips, and plenty of other well-known artists. The Speakeasies offer a unique experience of their own with acoustic jazz, blues, swing, and classic soul sounds. Depending on your venue and budget, the San Francisco band can range in size from two to seven musicians, but the artists still maintain their signature throwback look, donning retro suits and vintage microphones.
Now that every detail is planned, you are ready to relax and enjoy your big day stress-free!