Are you a classic-car enthusiast? If so, then you know there is no greater event than Monterey Car Week. This action-packed, 10-day fest is full of exciting races, automobile shows, and car auctions, drawing more than 85,000 people each year.
Monterey Car Week 2019 kicks off on August 9 with a classic auto show and concludes on August 18 with the famed Pebble Beach Concours d'Elegance, where attendees can get a glimpse of some of the most prized collector cars in the world. Festival-goers can also expect several exciting themed events this year, such as "100 Years of Bentley Motors", "25th Anniversary of the McLaren F1", and "The Electric Car Movement".
Many of the festivities are free, and with innumerable options, it can be difficult to decide which ones to attend. To help you choose, we've put together a list of the top seven must-see Monterey Car Week events.
Monterey Classic Car Week Kick-Off
When: Friday, August 9, from 5–7 p.m.
Monterey Car Week revs up with a classic auto show in the heart of Monterey. Savor food from local award-winning restaurants, listen to live jazz, enjoy great company, and gawk at all the stunning race cars lining Alvarado Street.
Monterey Pre-Reunion
When: Saturday, August 10–Sunday, August 11
Looking to watch a race? Don't miss the Monterey Pre-Reunion, where you can watch more than 300 classic cars race all weekend before competing in the Rolex Monterey Motorsports Reunion on August 15. Held in Salinas, the action-packed Pre-Reunion is perfect if you're looking to wander around and witness some historic cars zip around the track.
The Porsche Monterey Classic
When: Monday, August 12, from 6–8:30 p.m.
If you love Porsches, then you must head to the charming town of Seaside for the Porsche Monterey Classic. This Porsche–exclusive event features vintage and modern, cutting-edge models—plus delectable food and festive music.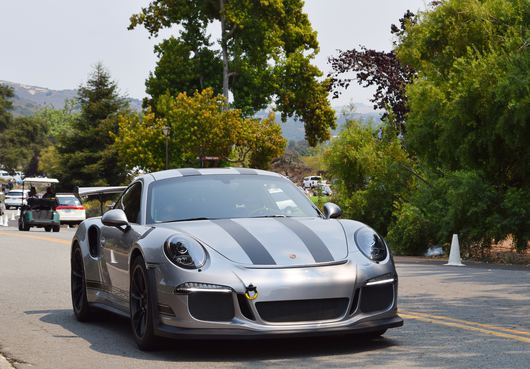 Automobilia Monterey Expo
When: Tuesday, August 13, from 10 a.m.–6 p.m.
The largest automobilia show in America—and the only Car Week event bringing together over 40 international dealers—Seaside's Automobilia Monterey Expo is the perfect event for finding rare and classic hood ornaments, old-school rims, literature and books, and vintage posters.
Concours on the Avenue
When: Tuesday, August 13, from 10 a.m.–5 p.m.
Luxury, muscle, hot rod, and sporting vehicles descend on Carmel-by-the-Sea's world-famous Ocean Avenue during this event, which is particularly popular among classic Ferrari and Porsche enthusiasts. Legendary cars will be on display in front of the town's acclaimed restaurants and art galleries, providing a delightful atmosphere for an auto show.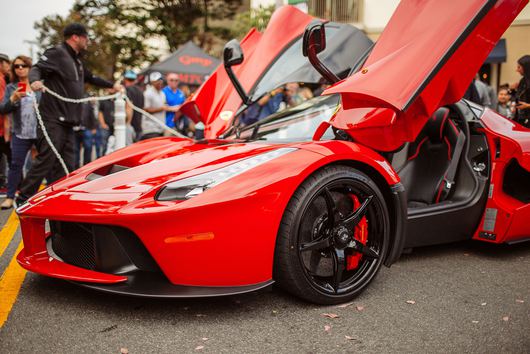 The Quail, a Motorsports Gathering
When: Friday, August 16, from 10 a.m.–4 p.m.
The Quail, a Motorsports Gathering is a popular, highly anticipated Monterey Car Week event—and for good reason. Held at the Quail Lodge & Golf Club, an upscale resort nestled in the rolling hills of the Santa Lucia Mountains, the garden-party gathering provides an elegant backdrop, exceptional cuisine, live music, and of course, vintage cars. Here, auto enthusiasts not only have the chance to view the crème-de-la-crème of international cars, but also to drive a few of the models on display.
Pebble Beach Concours d'Elegance
When: Sunday, August 18, 7 a.m.–3 p.m.
The world-renowned Pebble Beach Concours d'Elegance is the grand finale—and the crown jewel—of Monterey Car Week. Each year, the "Kentucky Derby for Automobiles" takes place on the Pebble Beach Golf Links in the gorgeous oceanside city of Pebble Beach. It is considered the most prestigious event of its kind (and rightly so, as its name means "a competition of elegance" in French), bringing together car collectors from across the globe. The mythical cars are judged on their authenticity, function, history, and style; and at the end of the day, the winners are crowned.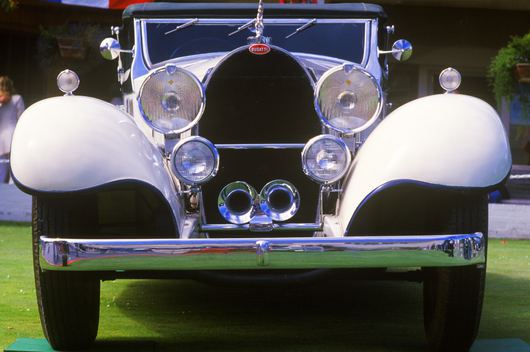 As you can see, Monterey Car Week is not to be missed in 2019, so be sure to mark your calendar!