A-EV Installs
This full-range residential electrical company provides electric-vehicle charger installation for Orange County residents.
Our Recommendation Program highlights top-quality California businesses with a demonstrated love for their community.
Making residential electric-vehicle chargers a reality for Orange County homeowners.
Mark Phillips and Steven Phillips are the driving forces behind A-EV Installs' success. For the past three years, the brothers have combined their experience and expertise to offer services unlike any other business in the Orange County area.
While Mark's electrical licenses allow the pair to install electric-vehicle chargers in residential homes, Steven's extensive energy-policy knowledge helps customers navigate the complicated world of permitting with ease. Though the brothers were initially on very different career paths, they couldn't pass up the opportunity to run a business together. Today, they are thriving thanks to their complementary skill sets.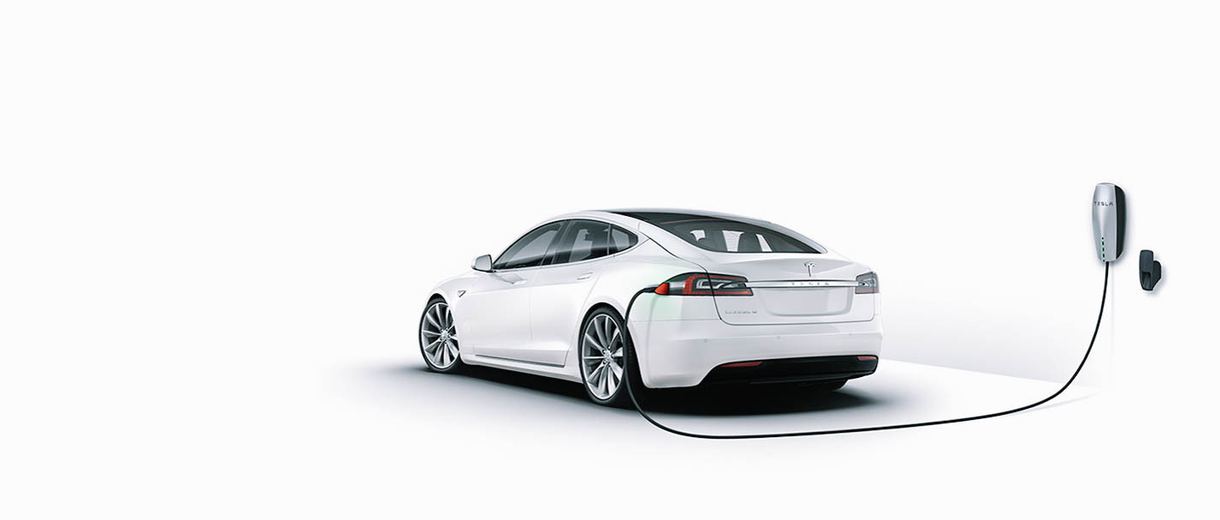 Wired for Success

The Phillips siblings grew up in sunny Orange County and went on to discover their own interests after high school. Mark acquired his journeyman electrical license and his electrical contracting license close to home, while Steven studied at UC Irvine before obtaining his master's degree in energy policy from John Hopkins University in Maryland.
After several years of working for other people, Mark decided to open up his own business, A-HOME Electric, in 2015. He continued to enjoy his work helping everyday homeowners but was simultaneously interested in the energy revolution he saw unfolding around him. As luck would have it, Steven made his way home from Washington, D.C. to see his brother around this time. Steven had been working as a consultant for clean-energy and electric-vehicle companies but was stunned to see how disconnected the entire industry felt. While he was able to advise clients on the related policy changes and city permits, he wasn't able to see the changes actually get implemented.
As the pair discussed their frustrations, Steven expressed his desire to be closer to the consumers, and Mark mentioned the numerous calls he was receiving about installing charging stations for Teslas and other electric vehicles (EVs) on the market. And just like that, during a fishing trip in 2016, the idea for A-EV Installs was born.
An Electric Duo

Equipped with passion and ambition, Mark and Steven set out to become Tesla certified, and today, A-EV Installs is Orange County's number-one Tesla-certified electrician. The company was also the exclusive installer for the 2019 OC Auto Show's Electric Avenue event in Anaheim.
The EV industry has evolved dramatically since Mark and Steven first opened their business. While Tesla used to be the primary manufacturer, many other car makers have jumped into the electric-vehicle race—providing even more opportunities for A-EV Installs. But unlike any of its competitors, this firm offers a variety of services to help their customers:
Determine what kind of electric-vehicle charger they need

Figure out the type of installation required

Navigate the necessary city permits

Know how an EV charger will affect their electricity bills going forward

Determine the charging speed

Understand the policy incentives in California and federal government policies

Evaluate the EV charger's impact on their home electrical panel

But the Phillips' services go beyond education and implementation. Not wanting to let people down is in their nature, and their passion for the industry seeps through into everything they do—from making sure their electricians are qualified, to mitigating the inherent dangers of electrical work, to ensuring everything is done correctly the first time. Their complementary skills and compassion for the residents they work with have cemented a solid foundation for success. They continuously delight customers, and it's hard to find a better duo for the job.
[We thought we could] be a company [providing everything] from A to EV. With installations, consultations, policy incentives, and technology, [we could] really give Southern California residents a 360-degree service.
Highly Charged Services (Without the High Prices)

A-EV Installs can help with any of your EV-charging needs, including:
EV charger installations

Home charging upgrades

Permits, licensing, and rebates

A-EV Installs also offers installations for all electrical vehicles currently on the market, including models from:
Audi

BMW

Cadillac

Chevrolet

Ferrari

Fiat

Ford

Honda

Hyundai

Jaguar

Kia

McLaren

Mercedes

Mitsubishi

Nissan

Porsche

Smart Electric Drive

Tesla

Toyota

Volkswagen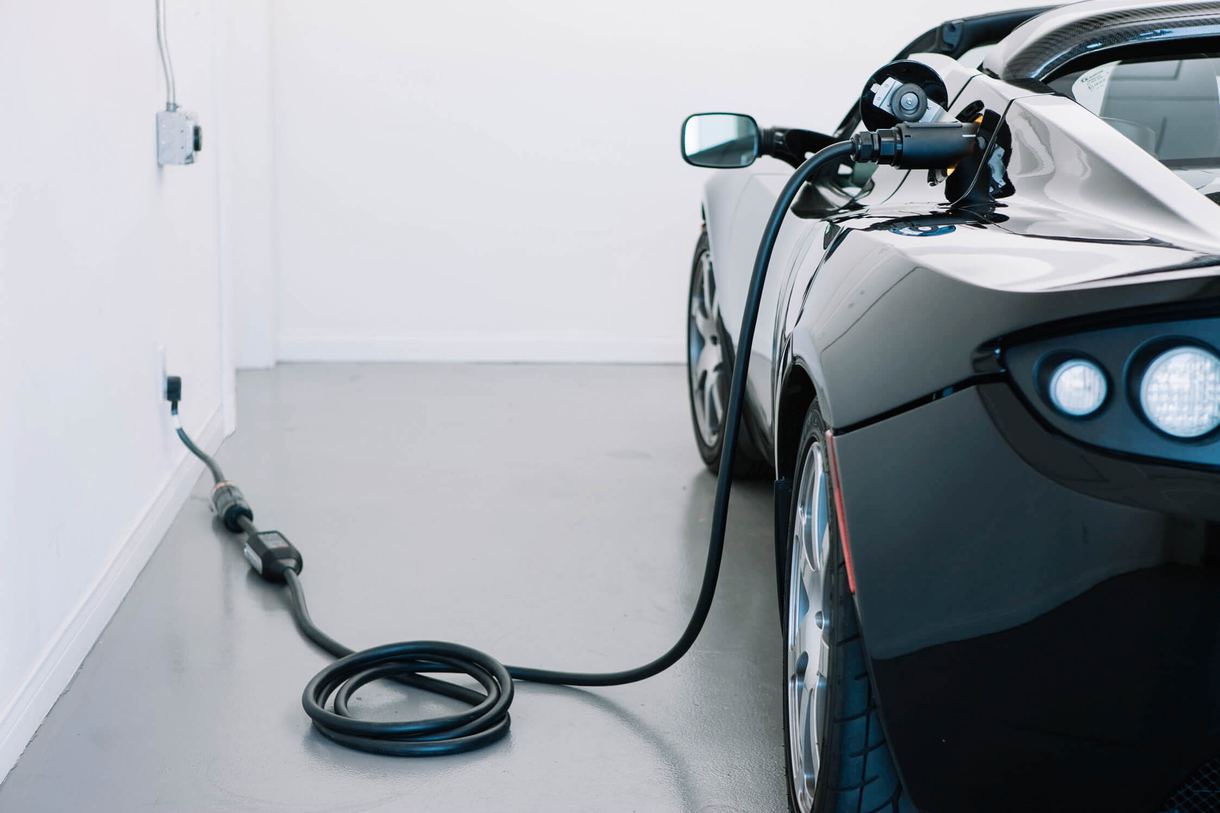 Q: What do you enjoy most about living in Orange County?
A: [For me], infinite sunshine means riding my electric bike to the beach. Mark builds electric bikes in his spare time—from scratch. He's a rough-and-tumble kind of guy, the one with the calloused hands and the ripped-up jeans. I'm more of the policy advisor, if you will, the buttoned-up guy.
Q: What has been your biggest challenge so far?
A: You think when starting your own business, you're going to have more free time, and the biggest challenge would be that no one realizes the opposite is true. We really are working around the clock and carrying the burden of making literally thousands of customers happy. And we're talking about electrical jobs—which are inherently dangerous—so the pressure to do these things correctly the first time around and make sure homeowners are charging safely is probably the biggest challenge.
Q: What would people be surprised to know about A-EV Installs?
A:When you're hiring us, you're hiring not just an electrician, but also a consultant to advise you on every step of the process, so we will fight for you. When city permits and inspections are involved, it takes a lot of experience and diplomacy to get things done on your behalf; it's one of the biggest headaches because all it takes is one inspector to wake up on the wrong side of the bed. We're licensed in every city in Orange County as well as in the unincorporated areas, so we know the permitting process in each city—which are all different. But when we're dealing with cities, we're not just dealing with electrical codes; we're dealing with personalities, which is something a lot of homeowners don't realize.
join our recommended business program
We're committed to helping you discover the places, people and businesses that make our state Golden. Our online publication, updated daily, brings you all the content you need to live your California dreams. And that's just the beginning…
LEARN MORE

ABOUT US