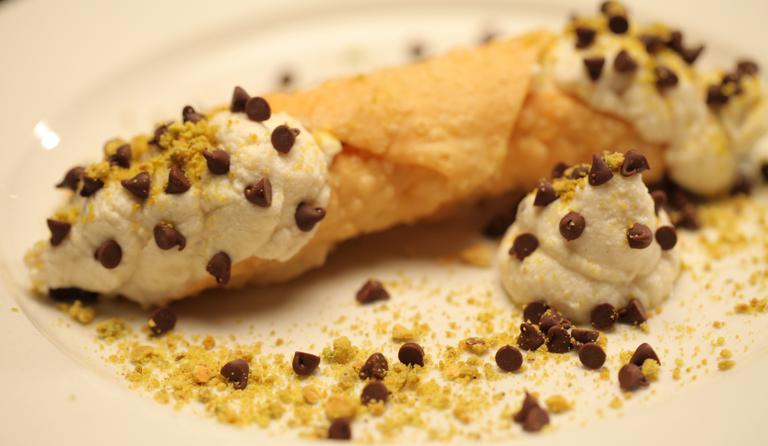 Antonio's Pizzeria & Italian Restaurant
An original go-to spot for authentic Italian cuisine.
Our Recommendation Program highlights top-quality California businesses with a demonstrated love for their community.
The California.com Recommended Business Program highlights only the best businesses in the Golden State. To be featured, each business must be highly regarded, have a unique California story, and make a positive impact in their community.
The Antonio's Pizzeria Difference
Serving patrons at its current location since 1957, Antonio's Pizzeria is one of Ventura Boulevard's original go-to spots for authentic Italian cuisine. As one of the oldest restaurants in the Valley, it's fair to say that Antonio's is old-school, but with more than six decades of experience, you won't get quality like this just anywhere.
Guests travel from far and wide for Antonio's famous dishes, including the Pasta Rossa, Pasta Bandeira, house-made cannoli, and California's most sought–after meatballs. In a world that's ever–changing, Antonio's Pizzeria and Italian restaurant has largely stayed true to its traditional roots—but with gluten–free and vegan options, now everyone can enjoy Italian food.
Antonio's Pizzeria has found success through consistent quality, but you won't find cookie–cutter recipes here. Instead, the chefs use their intuition, adding a pinch of this and a dash of that—just like you'd expect to find in nonna's kitchen.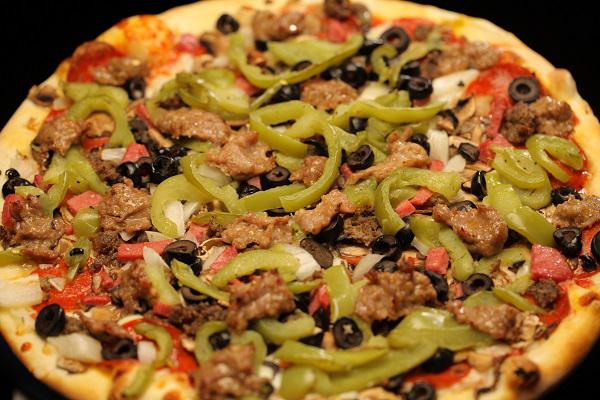 OUR CALIFORNIA DREAM
Years ago, founder Alex Lunardon was working four different jobs and running Antonio's at the same time to make ends meet. The restaurant suffered, though, so in a very scary decision Lunardon decided to let go of other responsibilities and make Antonio's the top priority—focusing solely on improving customers' dining experiences.
After about a year, Lunardon began to see a change in business. "I just needed to push myself and trust my instincts," says Lunardon, "My father was always an influential role model, he inspired me to pursue my dreams." At the age of 19 Lunardon's father fled Italy when Mussolini came to power, moving to Argentina and putting his dreams on hold to help his family. Then at the age of 42, he had to uproot again, moving to America with his children in order to give them a better life—a sentiment Lunardon has come to appreciate. "I now realize his sacrifices," she says, "and strive to show that the apple doesn't fall far from the tree."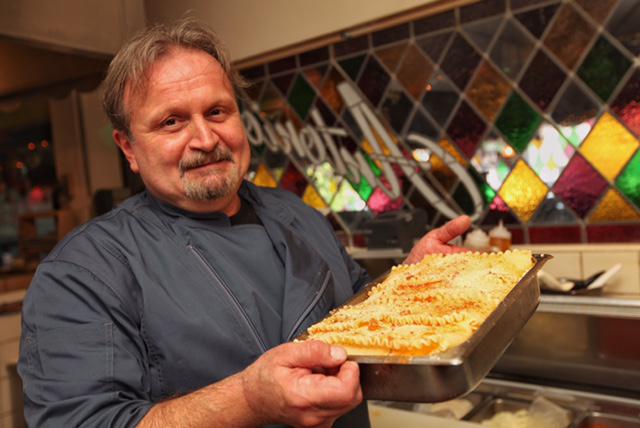 SPREADING CALIFORNIA LOVE
Antonio's has made the community a priority for the last 60 years, serving up slices to benefit local schools, sports teams, and organizations including Surfers Healing and the Los Angeles Zoo. The pizzeria also sponsored the digitizing of the Valley Times photo archives to preserve the region's history for years to come.
join our recommended business program
Great businesses deserve unique recognition and customers should be able to cut through the noise to easily find them. When customers see our recommendation badge on your website or on ours, they know your business stands out for a reason that matters.
LEARN MORE