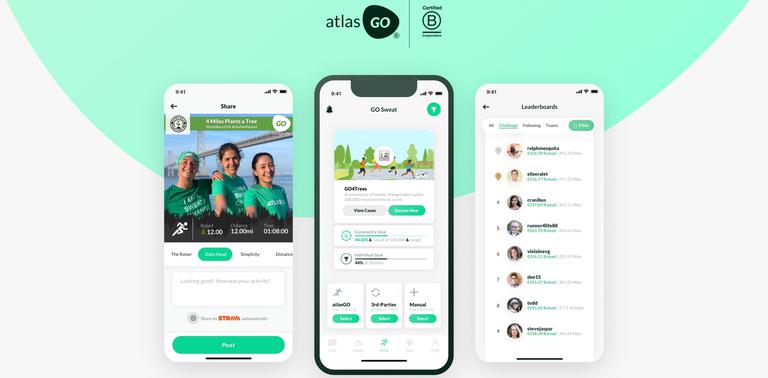 atlasGO
Raising awareness and funds for impactful causes.
Our Recommendation Program highlights top-quality California businesses with a demonstrated love for their community.
The California.com Recommended Business Program highlights only the best businesses in the Golden State. To be featured, each business must be highly regarded, have a unique California story, and make a positive impact in their community.
The atlasGO Difference
atlasGO is a Social Business and certified B Corporation, headquartered in San Francisco with offices in Brussels. Its fitness and wellness application let users from all over the world be healthy, do good and be part of a community. atlasGO calls it the "Global Community of Sweaty Changemakers" and its mission is to continue growing this community globally, making people more conscious to live a healthier lifestyle, but also to work on social and environmental change.
atlasGO accomplishes this goal by offering three different products: one provides virtual employee engagement campaigns for corporations; another offers virtual races for organisations to raise funds and build a digital community; and the last provides a free community app that plants trees every time users log a wellness activity. Each of these products unite with the mission to raise awareness, engagement and funds for an impactful cause.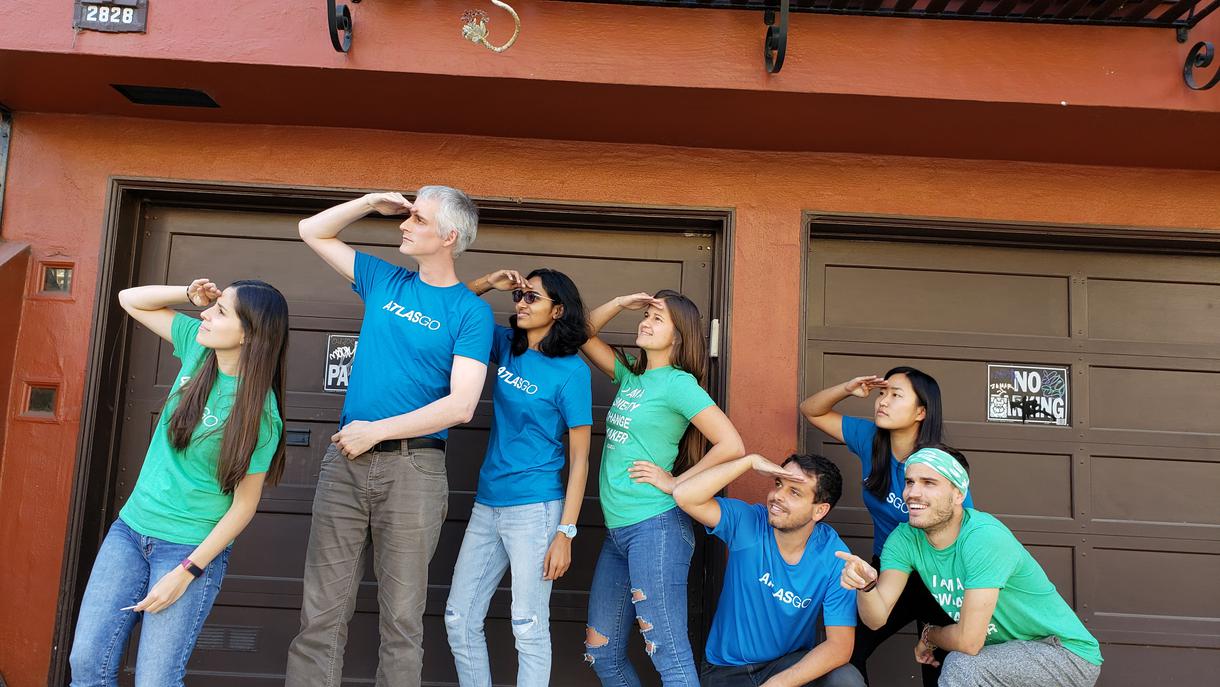 OUR CALIFORNIA DREAM
atlasGO's three founders met in San Francisco while completing their Master in Social Entrepreneurship degrees at Hult International Business School. The three of them came from Europe with the dream of being part of a new generation that encourages social change. California is a place where you can make your dreams a reality. For the last 5 years, that is exactly what Thomas, Magali and Olivier have done by growing atlasGO and the GO team into an impactful company and driven team.
SPREADING CALIFORNIA LOVE
Even before building the atlasGO app, the founders knew they wanted to create something positive that would make an impact on this world and to get involved with local and global causes. From raising funds, awareness and engagement for local issues such as homelessness, to planting 100,000 trees in California, giving back is a core principle at atlasGO. In addition, atlasGO has helped its partner organisations raise over one million dollars and created 60–plus events in over 20 countries. In 2018 atlasGO became a certified B Corporation, giving it another reason to continue using business as a force for good.
join our recommended business program
Great businesses deserve unique recognition and customers should be able to cut through the noise to easily find them. When customers see our recommendation badge on your website or on ours, they know your business stands out for a reason that matters.
LEARN MORE