Barbara Pearson, REALTOR®
Barbara Pearson is a trustworthy real estate agent who knows the Santa Cruz County area like the back of her hand.
Our Recommendation Program highlights top-quality California businesses with a demonstrated love for their community.
An Exceptional Realtor Covering Santa Cruz and Beyond
Barbara Pearson is a trustworthy real estate agent who knows the Santa Cruz County area like the back of her hand.
The realtor, who is based in Santa Cruz, doesn't mind exploring other territories as well, especially Monterey County. The California climate, nature, and lifestyle are all bits of what attract her to the state. Her love for the Golden State translates into her work, where she helps her clients find their dream California homes. "Thanks to the diverse terrain of California, I can offer anyone anything, no matter how big the dream," says Pearson, "from a home on the sand to one in the mountains; from a home deep in the redwood forests to one in the countryside surrounded by vineyards, all are accessible in California."
While most agents find their clients through advertising, most of Pearson's work comes through referrals. "Family, friends, former clients, and professionals I've worked with recommend me to anyone in their circle who's in need of a real estate agent," mentions Pearson proudly. This method allows her to work with the type of clients she adores. "When you're working with like-minded people, area and price range don't really matter," she says, "I'd go the extra mile to find what suits my clients."

Pearson believes that the real estate business goes far beyond deals. It's more about human relations than it is about transactions. Long after the deal is sealed, Pearson would check up on her clients, both buyers and sellers, every once in a while. "Helping a client buy their dream home is the most satisfying feeling ever," she says, "that bond turns into a personal friendship." Pearson knows that long after the ink dries on the paper, she'll still be the person her clients turn to with anything house-related, and she enjoys that privilege.
From Rome to California, A Passionate Realtor in the Making
Anyone working with Pearson would find it difficult to believe that she wasn't born and raised in California. Truth is, the brilliant realtor was born in Rome, Italy, and moved to California as a young adult, after a visit to her relatives in Los Angeles. What was supposed to be a short, life-changing experience became her life. In SoCal, she met her future husband and ended up staying in the state, even though she later moved to Santa Cruz, Northern California. Pearson might not have been raised in California, but she raised her own kids here; after over 20 years, she can't imagine living anywhere else. "We're lucky to be living where other people only get to visit on vacation," says Pearson.
Pearson's career took a major shift as well. After spending years in advertising, she finally realized that she should take her social skills and put them into use elsewhere. In advertising, she didn't have much control over the products she was representing, but she realized that she would have more control if she moved to real estate. "What really got me into real estate was the realization that real estate is the biggest investment in most individuals' and families' lives, and it's probably the most personal business I could get into," she says. The overly-personalized aspect of real estate makes it even more important, challenging, and emotional. "Once I realized that I wanted to be involved in this very personal journey and help people navigate through the real estate waters, I decided to make the career change immediately," Pearson adds.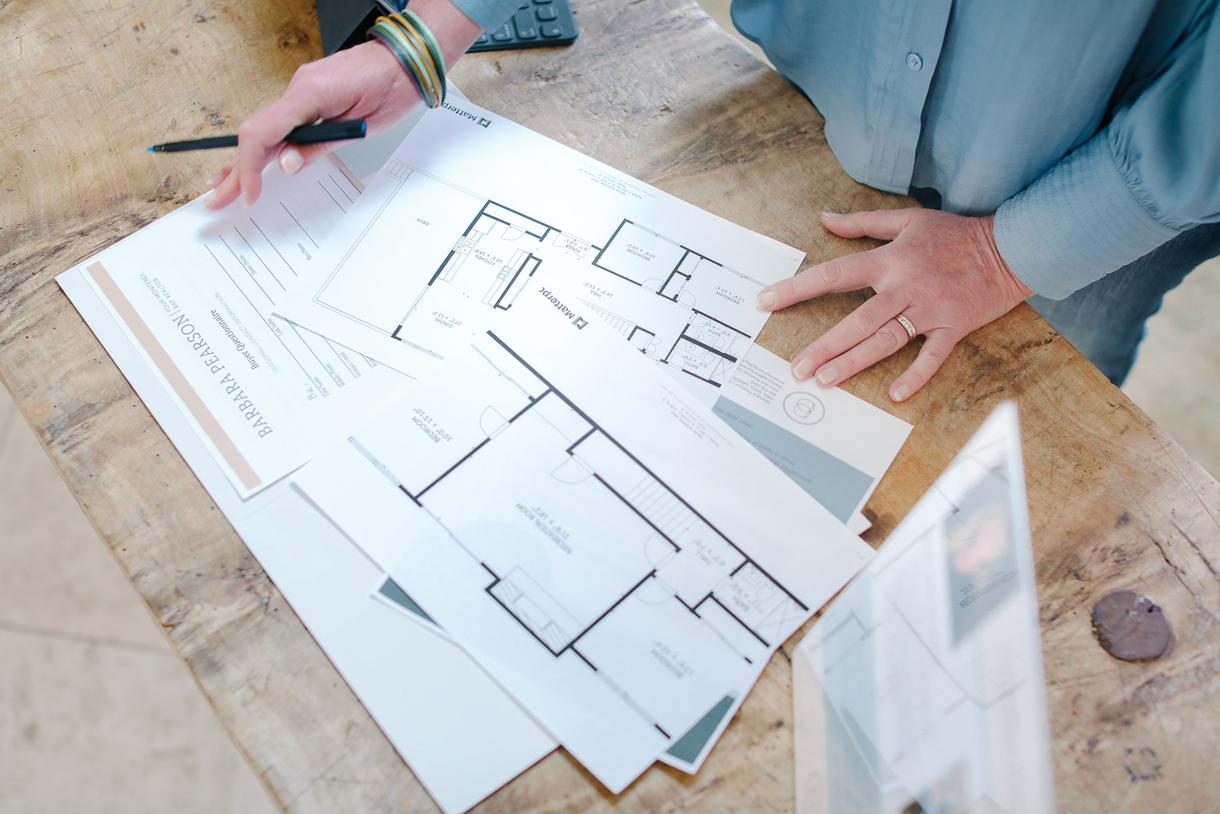 For first-time home-buyers, Pearson has a few words of wisdom, and if her words had a title, it would definitely be "don't give up". She knows how difficult it is to buy even the smallest apartment nowadays, but she's one to believe in the effectiveness of not giving up and trying hard. Her advice? "If you have steady employment, start investing in real estate ASAP, no matter how small the investment is," she says, "work with someone who knows the market very well, someone you trust, and someone who knows expert lenders to help you seal the deal."
An Active Member of the Santa Cruz Community
There's more to Barbara Pearson than meets the eye; the strong businesswoman is an integral part of her community and has always given back to her community in the best ways she knew how. Early on, every time she closed a deal, she would donate money to a charity of her client's choice. With time she felt that she needed to be more involved in her community, in ways that matter to her. Today, she is on the board of the Friends of Hospice of Santa Cruz County, an organization that offers medical care and grief support to patients facing end-of-life, as well as pediatric care and counseling services for the youth. Even though most of the work she does is behind the desk, she's always on the ground to help in any way she can. She's also on the board of the American Association of University Women, Santa Cruz chapter. This organization, too, is close to Pearson's heart, because it supports equal rights for women, as well as access to education and equal pay.

Pearson is a very busy woman, but she does take a break every now and then. During those breaks, she loves to travel the world. When she's short on time, she sticks to exploring the Golden State. She's also an avid reader and loves reading in both Italian and English. Cooking is something she hopes she can do more, but since she's usually on the go, she loves eating out, especially at Shadowbrook, one of the oldest restaurants in Santa Cruz County. You can be sure that your interactions with Pearson won't just be limited to house talk.
join our recommended business program
Great businesses deserve unique recognition and customers should be able to cut through the noise to easily find them. When customers see our recommendation badge on your website or on ours, they know your business stands out for a reason that matters.
LEARN MORE