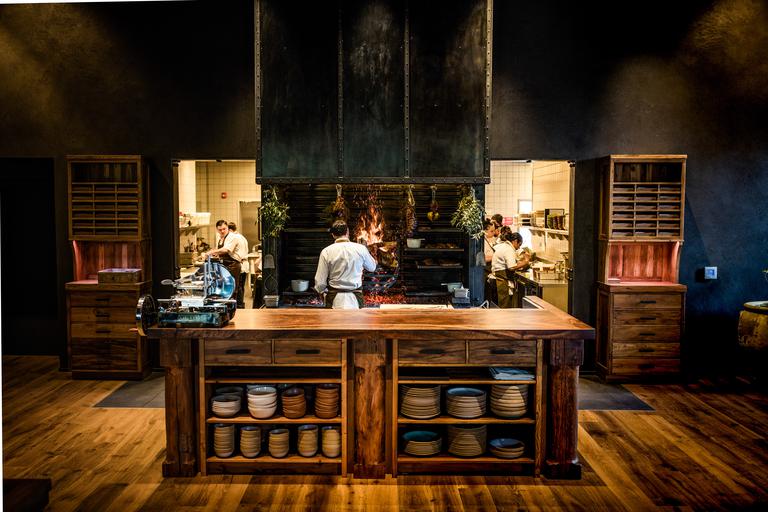 The Charter Oak Restaurant
A rustic, family-style eatery in the heart of St. Helena
Our Recommendation Program highlights top-quality California businesses with a demonstrated love for their community.
A rustic, family-style eatery in the heart of St. Helena


In a sea of upscale restaurants, The Charter Oak proves that a casual ambience and organic, seasonal food are not mutually exclusive. Featuring family-style dishes and an unpretentious attitude, chef-owner Christopher Kostow's eatery feels like a dream come true.
As the second American-born and third youngest chef in history to receive three Michelin stars (for the nearby Meadowood Restaurant), Kostow knows a thing or two about food—but it's his dedication to the Napa Valley that adds soul to each dish at The Charter Oak. Pairing Napa Valley's bounty with an elemental cooking style that highlights individual components, the menu captures the spirit of St. Helena. Combine this essence with farm-to-table ingredients, and it's easy to see why The Charter Oak stands above all the rest.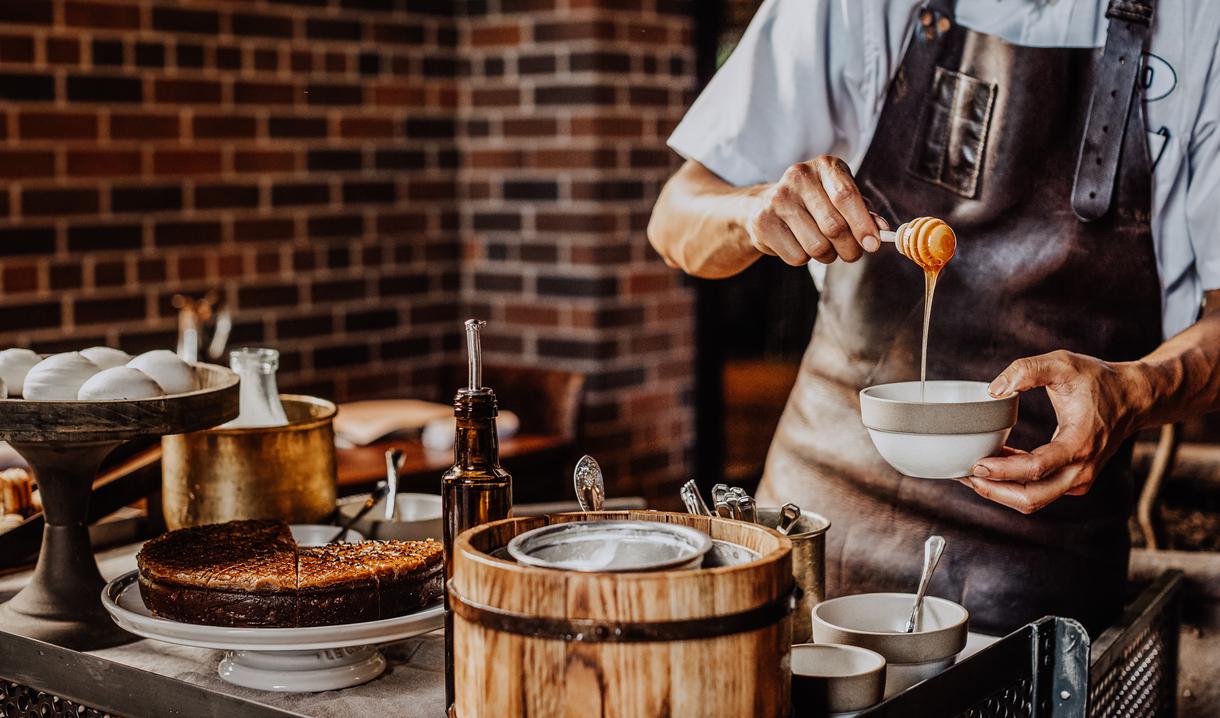 "We grow most of the things we use on our own farm," said Kostow, referring to the eatery's 3.5-acre organic garden, "and everything else is very local." This method of harvesting and cooking ensures the freshest ingredients end up on the table—and allows for a more affordable dining experience.
Kostow's elegant and unfussy cooking methods are reflected in chef David Guilloty's execution, which emphasizes connection through ungarnished dishes that are meant to be shared. Each recipe showcases a few ingredients, where each one is honored individually and allowed to tell its story as you take each bite.
Start with a loaf of comforting Charter Oak bread and house-cultured butter to make the rustic environs come to life. Then, indulge in an order of fresh cruditè with fermented soy dip to get a taste of the marvelous local landscape. If it's available, opt for the savory hearth-roasted beets complete with almond mole and lime—and don't leave without ordering one of the signature salads or smoked beef short ribs.
Though the cuisine is incredibly luxurious, the unpretentious surroundings and lack of ceremonial elements create a space that evokes a welcoming air. At The Charter Oak, you're invited to pour your own water and enjoy food as it was meant to be—without frills and without judgement. While the restaurant is very much a multi-course dinner destination in the Napa Valley, it is also a weekly brunch tradition where the whole family can come together.
The path to success has been long and arduous, but this bespoke restaurant has ultimately been embraced by the community and celebrated for the ingenuity it brings to the table: Kostow's eatery sources sustainable produce from the local farm and roasts pristine proteins over the hearth to craft innovative yet approachable dishes.
Dine on the patio beneath twinkling lights and lush tree branches, or ascend the stairs to experience the wooden floors and brick-walled interiors; either way, you'll be transported to another time when life was simple and the food was always good. The magic of The Charter Oak lies in its simple elegance, creating a timeless escape and memories that last a lifetime.
The Charter Oak Restaurant
---
join our recommended business program
Great businesses deserve unique recognition and customers should be able to cut through the noise to easily find them. When customers see our recommendation badge on your website or on ours, they know your business stands out for a reason that matters.
LEARN MORE