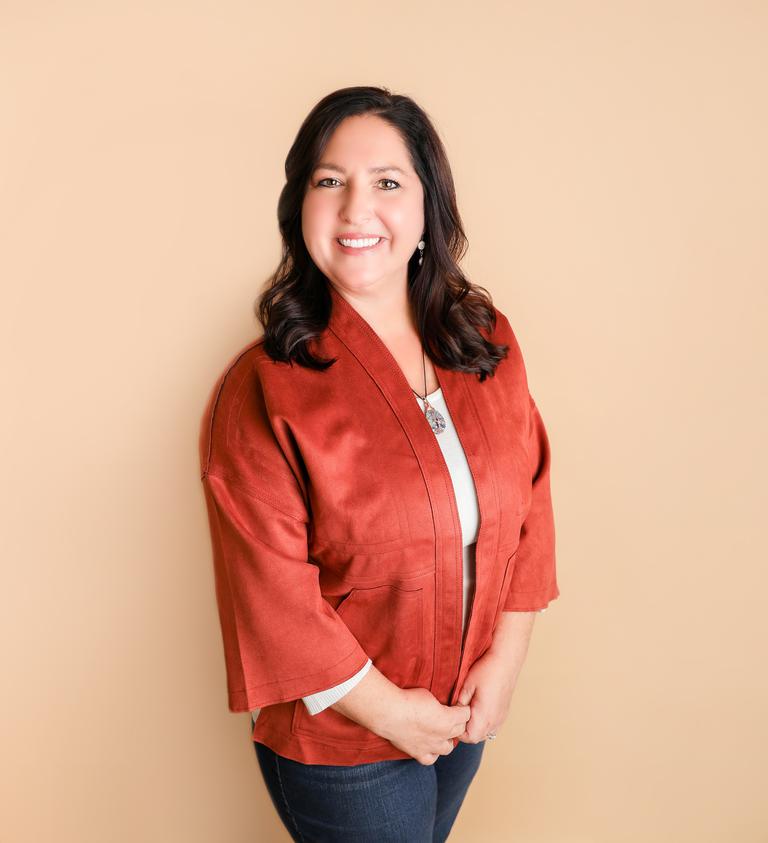 Corina Moore, REALTOR®
She's a relationship-oriented realtor in Woodland.
Our Recommendation Program highlights top-quality California businesses with a demonstrated love for their community.
An Approachable Realtor With a Passion for Helping People in Woodland
Corina Moore is a caring realtor specializing in listings in Yolo County's historic city of Woodland. Born and raised in the Golden State, Corina spent much of her life in Northern California and is a true regional expert. After working as a CPA for several years, Corina yearned for a career that better fit her personality and was drawn to real estate because it allowed her to help people make one of the biggest financial decisions of their lives. Now, with more than a decade of experience in Woodland's real estate market, Corina's joy for her work and her locale shine brighter than ever.
Despite Corina being a homeowner, her real estate journey really began when she bought her first investment property halfway across the country. This purchase allowed her to become more actively involved in real estate as a financial opportunity and ultimately led her down the path to becoming a licensed real estate agent. Now, Corina has established herself as a real estate expert and a knowledgeable resource for everything Woodland has to offer.
Building A Life and Pursuing A Career in Woodland
Corina has spent the majority of her life in Yolo County, and her love for the community shines through in everything she does. After moving to Southern California and establishing a career in the accounting industry, Corina was drawn back to her hometown thanks to the rich amenities and strong family ties.
While Woodland is a growing community, it offers a small-town atmosphere and an enviable location with easy access to a plethora of natural wonders. With San Francisco, Tahoe, and the coast all within driving distance—as well as the ability to escape down a dirt road and get lost in the serenity of the region's creeks—Yolo County was an easy choice for Corina. Pair this scenery with the quaint mom-and-pop shops on Main Street, historic Victorian homes, and a great support network, and it's easy to see why Woodland is an incredible place to settle down.
I love helping people with what is oftentimes the biggest decision and asset of their lives—and I take that seriously.
Real estate has combined Corina's vast knowledge of the area and passion for helping people to create a career that perfectly suits her personality. From coaching first-time buyers through the real estate process and showing potential buyers Woodland's Victorian homes to helping sellers prepare their homes in order to get top dollar, Corina provides unique perspectives and insider expertise. While her knowledge of the industry is impressive, it's Corina's connection to her clients that's invaluable.
ROOTED IN THE COMMUNITY
"I'm related to half of Yolo County," jokes Corina, describing how she grew up as one of nine children, has 20-plus nieces and nephews, and is related to some of the earliest settlers in the region. Given Woodland's unique heritage and inviting culture—not to mention her own familial presence—it's easy to see why Corina is so connected to her town and the people she works with every day.
Corina's dedication to serving others and the community transcends her career and, even with three kids keeping her busy, she always finds a way to give back. From volunteering at her children's schools to fundraising for Girl Scouts, Corina's caring nature is always apparent.
Corina Moore, eXp Realty of California, Inc., DRE #01723499
join our recommended business program
We're committed to helping you discover the places, people and businesses that make our state Golden. Our online publication, updated daily, brings you all the content you need to live your California dreams. And that's just the beginning…
LEARN MORE

ABOUT US