Dani La Noire, REALTOR®
An upbeat and experienced buyer's agent in Sonoma County.
Our Recommendation Program highlights top-quality California businesses with a demonstrated love for their community.
A Relatable Realtor Helping Buyers Find Their Ideal Homes in Sonoma County
Dani La Noire is a seasoned Petaluma REALTOR® specializing in helping buyers find the houses that will become their homes and working with sellers to list their properties. With seven years of experience in the real estate industry and a wealth of knowledge about both Petaluma and the surrounding Sonoma and Marin Counties, she's an incredible resource for residents and visitors alike.
Dani is a Golden State expert with a diverse background. While she now loves being a realtor, Dani pursued dancing and acting as a teenager and worked in corporate America for many years before finding her passion in the realty industry. Real estate blends her love of houses and decorating with her customer service skills and familiarity of the city, making it her ideal career.
Discovering A Love for Petaluma and Real Estate
Born in Washington, Dani moved to California with her family when she was in seventh grade and, aside from a year spent living in Europe, she's lived here ever since. She explored the state from the northern border to San Diego County and lived in La Jolla, Los Angeles, and the San Francisco Bay Area before settling down in Petaluma. While she made lifelong friends in L.A. and went to San Francisco State University, Dani says Petaluma "feels like home."
As a Sonoma County resident and Airbnb host, Dani has become a true local expert, and it shows throughout the real estate process. She adores being outside in the sunshine and near the ocean, but she can't get enough of the small-town feel Petaluma provides. "I can go into town and see people I know walking down the street," says Dani, describing the beauty of living outside of a big city. "I know some of the restaurant owners and local farmers," she continues, delving into Petaluma's rich agricultural history. (Did you know that the city was once known as the "Chicken Capital of the World" and that the city's nickname is Chickaluma?)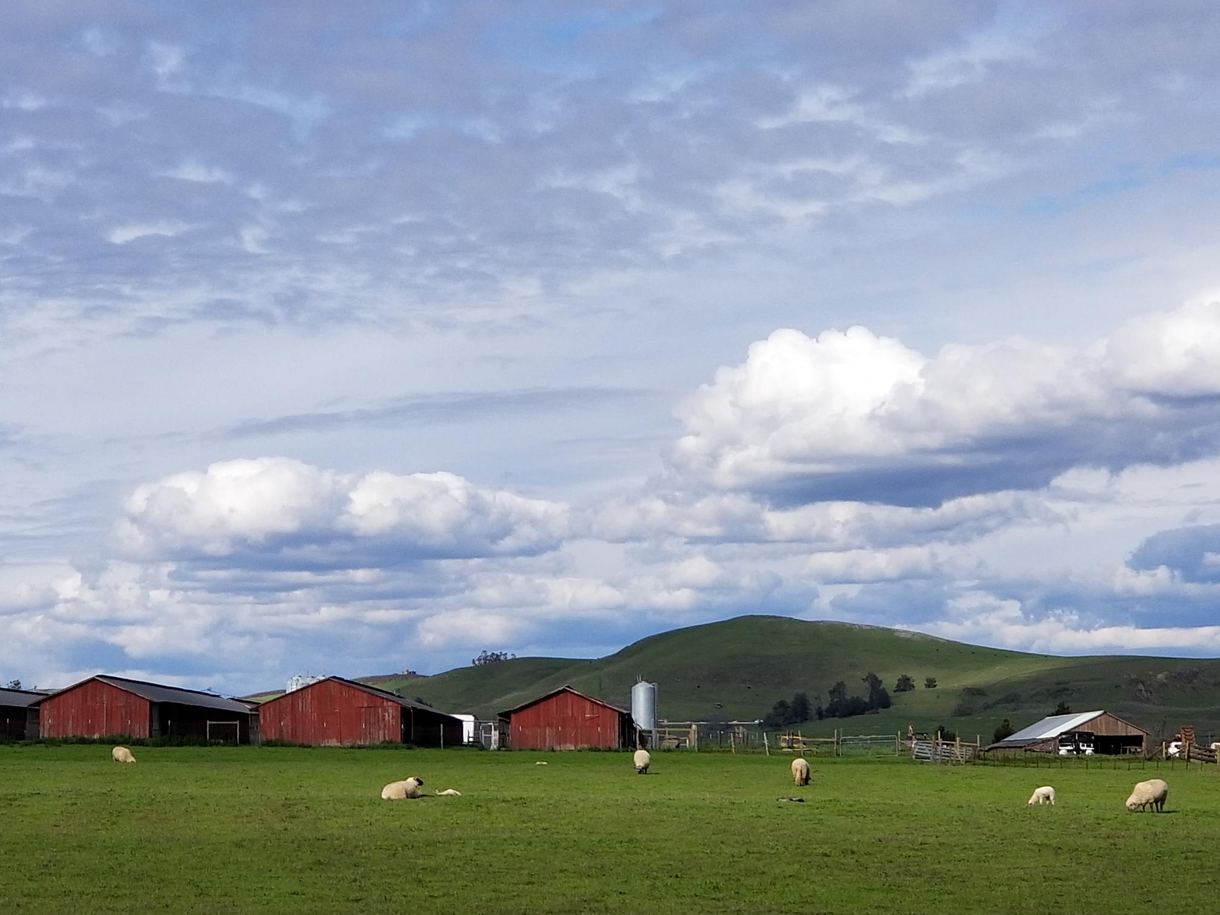 While she and her contractor husband used to joke that every REALTOR® in Sonoma County was married to a contractor, Dani didn't think she'd become one herself. However, after years working in procurement and traveling for work, Dani decided to lean into her passion for houses and interacting with people. This life-changing decision has allowed her to be a steward for first-time buyers and relocators, guiding them all in the right direction. Dani makes real connections with her clients and understands how personal and complex the decision is when it comes to buying a house.
That moment when you walk into a house and you can see in their face that this is their home. For a lot of people, it's really emotional and you have to feel the house—you can walk in and not feel it at all or you can walk in and totally feel it. For me … when they realize this is their house, that's my favorite moment.
Though her intimate knowledge of Petaluma and appreciation for using the Compass technology in the real estate transaction are tremendous benefits, the dedication and joy she brings to the process are really what make her stand out. Dani spends hours on the phone walking clients through a contract, searches endlessly for the right homes, and takes the time to get to know each member of the families she works with. Dani really cares about everyone she meets and shares in their happiness.
"It's like when someone gets married and they see each other for the first time down the aisle," says Dani, describing her clients' faces when they walk into the right house. "I'm a matchmaker—I'm going to match you with your house. It's so exciting when you find the right match."
LIFTING UP THE COMMUNITY
When Dani isn't helping her clients find their perfect homes or sell their properties, you can find her exploring Sonoma County, soaking in the sun at the beach, cooking Italian food and baking, and helping those around her. From volunteering with Habitat for Humanity and cooking meals for seniors in conjunction with Petaluma People Services Center, to participating in coat drives every winter and delivering farm-fresh food to those in need with Farm to Pantry, Dani is incredibly involved in the community.
Dani La Noire, Compass, DRE# 01957008
join our recommended business program
We're committed to helping you discover the places, people and businesses that make our state Golden. Our online publication, updated daily, brings you all the content you need to live your California dreams. And that's just the beginning…
LEARN MORE

ABOUT US