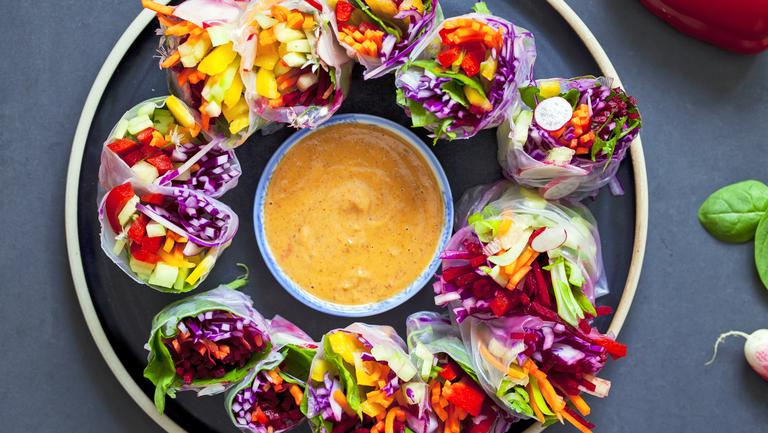 Flavors Catering and Consulting
Offering organic, catered food and consulting.
Our Recommendation Program highlights top-quality California businesses with a demonstrated love for their community.
The California.com Recommended Business Program highlights only the best businesses in the Golden State. To be featured, each business must be highly regarded, have a unique California story, and make a positive impact in their community.
The Flavors Difference
Flavors Catering is passionately committed to organic, farm-to-table sourcing because organic is better for people and for the planet. Flavors embraces the earth's bounty and humanity's culinary creativity, operating under the motto of One Planet, Many Flavors. With a diverse menu, Flavors offers plenty of options to satisfy every client's flavor and dietary preference.

OUR CALIFORNIA DREAM
Russell Bass, Flavors' Founder and Managing Director, is an entrepreneurially-inclined Oakland native and a committed social justice activist. Bass has consistently chosen to work at the intersection of healthy foods and peace and justice activism.
Bass' prior restaurant, Café de la Paz—which began at the La Pena Cultural Center in Berkeley—helped pioneer the "Nuevo Latino" culinary movement in the 1990's. In addition to its contribution to the food industry, Café de la Paz gave back to the community through hundreds of charitable events—including co-hosting the inaugural fundraiser for the Dolores Huerta Foundation for Community Organizing in 2004.
As Bass began to cater, he discovered a profound sense of satisfaction from helping people celebrate meaningful life events both with memorable meals and tapas and with engaged event design support. Now, as Flavors Catering and Consulting, Bass serves diverse gatherings as a caterer and supports sustainability-committed food business ventures as a development consultant. "Flavors Managing Director Russell Bass has a solid basis of knowledge and wisdom for what it takes to own and operate a food business, as he has been doing just that for decades," says Chase Agee, a Flavors Consulting client. With so much experience in the food business, Flavors is enthusiastic about sharing its expertise in every phase of development.

SPREADING CALIFORNIA LOVE
In the interest of environmental and food justice, Flavors is actively engaged in advocacy for the movement to grow the organic food economy and promote organic foods access for all. In addition to Flavors' intrinsic social impacts, it has a long history of volunteering for social and environmental justice organizations including Oakland's Alliance for Community Development as well as donating to community and non-profit organizations such as Herbicide–Free Campus and the Berkeley Food Network.
join our recommended business program
Great businesses deserve unique recognition and customers should be able to cut through the noise to easily find them. When customers see our recommendation badge on your website or on ours, they know your business stands out for a reason that matters.
LEARN MORE