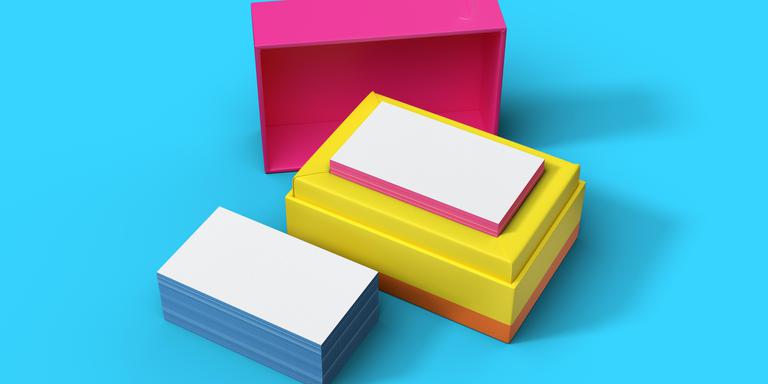 Graphic EZ Print
Printers offering copies, brochures, banners, and signs.
Our Recommendation Program highlights top-quality California businesses with a demonstrated love for their community.
The California.com Recommended Business Program highlights only the best businesses in the Golden State. To be featured, each business must be highly regarded, have a unique California story, and make a positive impact in their community.
The Graphic EZ Print Difference
Graphic EZ Print is located in the city of Gardena and specializes in copies, brochures, banners, signs, booklets, carbonless forms, business cards, notepads, postcards, and much more. To ensure quality, owner Elie Zaarour personally oversees every job from start to finish—regardless of how large or small the job may be. Graphic EZ Print prioritizes customer relations and treats every client with the respect they deserve.
Our California Dream
Zaarour immigrated to California in 1995 and, after working in the pizza industry for over a decade, decided to change careers. Jumping into the printing business, he purchased a small print shop in Southern California, which he later sold in hopes of moving to another region of the state. But Zaarour is part of a large SoCal family, so when it came time to leave, his wife and kids couldn't bring themselves to move away. He and his family ultimately settled down in Gardena and opened Graphic EZ Print to live out their California dreams.
Sharing California Love
As a business owner, Zaarour provides high-quality customer service and the best print quality available. Over the years, he has prioritized building relationships with other small print shops so they can support each other during hard times and celebrate each other's successes. In addition, the Graphic EZ Print team is intentional about using recyclable products and helping out customers in need—giving everyone the opportunity to thrive.
join our recommended business program
Great businesses deserve unique recognition and customers should be able to cut through the noise to easily find them. When customers see our recommendation badge on your website or on ours, they know your business stands out for a reason that matters.
LEARN MORE