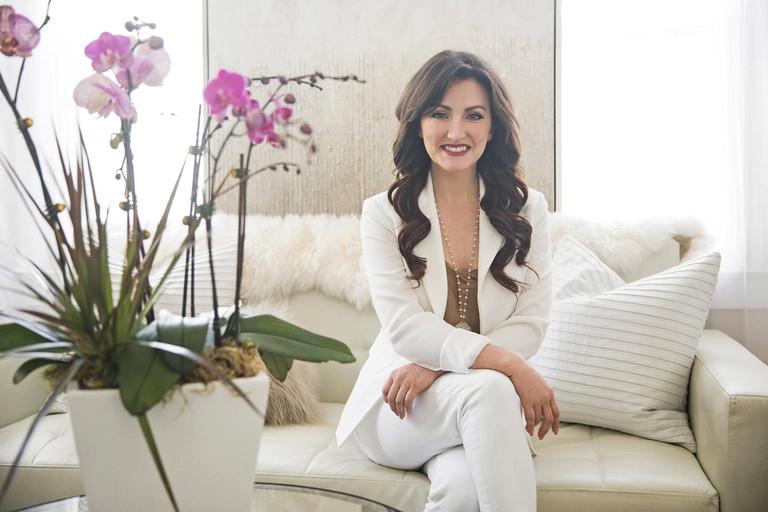 Halcyon Home Staging + Design
This firm provides luxury staging and award-winning customer service.
Our Recommendation Program highlights top-quality California businesses with a demonstrated love for their community.
Providing Luxury Staging and Award-Winning Customer Service in San Francisco

For renowned home-staging and design specialist Priscilla Bettencourt, staging isn't just a job—it's her passion. Six years ago, she followed her intuition and realized her true calling in life. So, she left behind her advertising job working with high-profile clients to start Halcyon Home Staging + Design in San Francisco, using her marketing acumen to build her full-service firm from the ground up. (And it's only fitting that she named her company after a mythical bird that charms the wind and waves into calm.)
Within five years of founding Halcyon Home Staging + Design, Bettencourt cemented her reputation as the person for luxury staging services in the city, helping San Francisco homeowners, real estate agents and investors sell their homes quickly and at record-high sales prices. Halcyon Home Staging + Design is also rated among the top 10 home staging companies in the city and has received the "Best of Houzz Service" Award in 2020, 2019, 2018, 2017 and the "Best of Houzz Design" Award in 2019.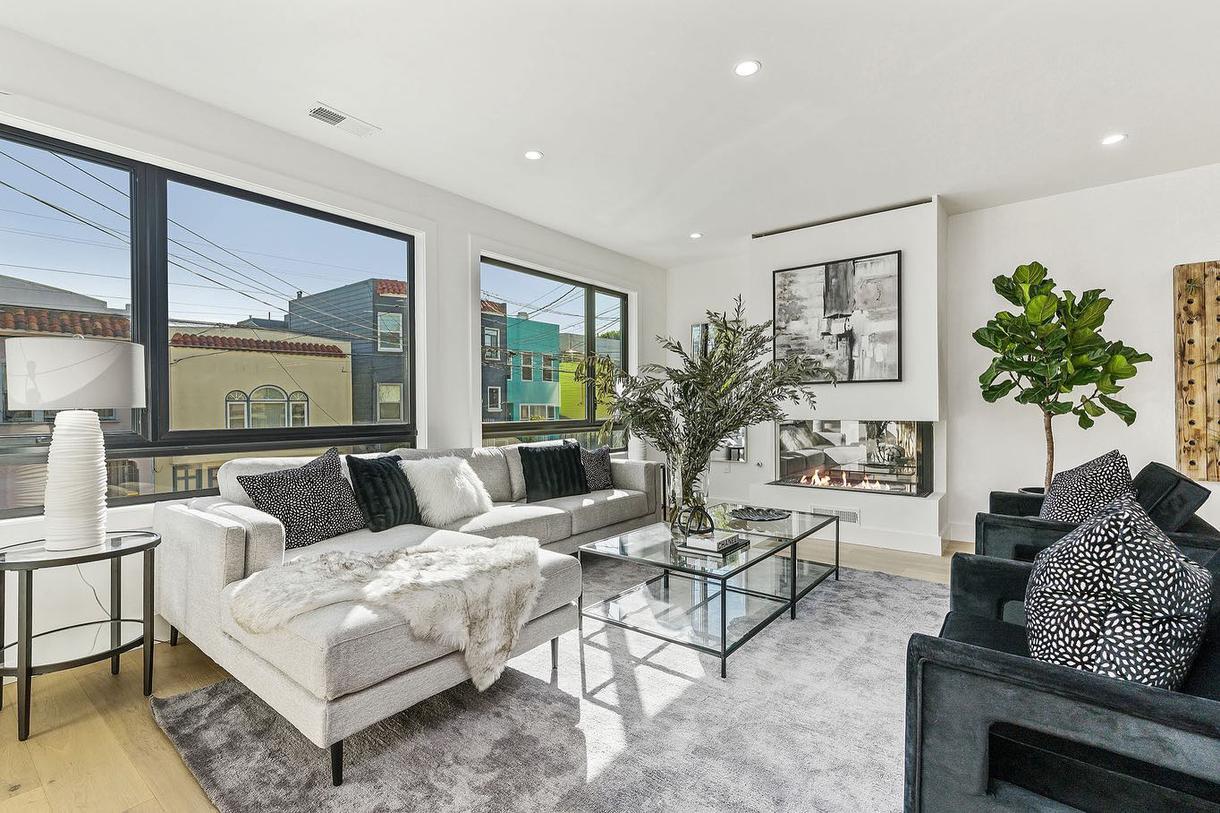 The Natural: Real Estate Runs in the Family
Given Bettencourt's background, her success and acclaim aren't surprising—real estate talent runs in her family. The Bay Area native's father was the owner of a construction company, her grandfather a real estate agent, and her mother a gifted designer with an affinity for Martha Stewart.
"I always thought, Ugh, Martha Stewart is on again?!" Bettencourt says, laughing. "Since I was constantly being exposed to home and garden TV shows [when I was growing up], I started to develop an eye for design. When I was in college, my TV was stuck on HGTV day and night; that's the only channel I watched. ... I've always had an interest in real estate and I've always had an interest in homes."
Bettencourt relies on her natural instincts and design prowess to beautifully stage homes, taking a thoughtful and innovative approach to every project. "When I walk into a house, there is an immediate vision I get," she says. "I know where the chairs will go, what size sofa to get, what art will be hung, or where we could feature a nice mirror to pull in views. Then, I reiterate the design process over and over again until it feels great."
She also draws on her in-depth knowledge of San Francisco to curate home interiors that are reflective of the neighborhood—choosing pops of color and fun artwork for houses in artsy Bernal Heights, while selecting higher-end, more contemporary pieces for properties in luxe Pacific Heights. As a savvy stager, she is able to achieve this and simultaneously ensure a home can appeal to the largest audience possible, setting the stage (so to speak) and drawing attention to the unique attributes of every property. She enables the design to tell a story so buyers can envision living a certain lifestyle inside a home.
"Our staging really does border on interior-design projects because we custom tailor the staging to the property, and neighborhood," Bettencourt explains. "For example, if we're staging a house a couple of blocks away from Ocean Beach, we're definitely going with a boho-beach vibe."
Modern Maven: High-End Staging Services That Maximize Resale Value
While Bettencourt has staged various types of homes throughout San Francisco and beyond, she stays true to her design philosophy of "simple but significant" for each property. She gravitates towards modern furniture, clean lines, and warm textures so homes exude an elegant, luxurious vibe without being pretentious or overwhelming. Her signature style shines bright in the San Francisco market, where many sellers and developers seek stagers who can help them design a modern home.
Throughout the staging process, she works closely with clients and communicates with them often to ensure they are satisfied with the progress and know what to expect. "I want my clients to feel good about the process," she says, "and I want them to know that they're in good hands. Over-communicating, educating, and establishing expectations early on helps people feel better about the process."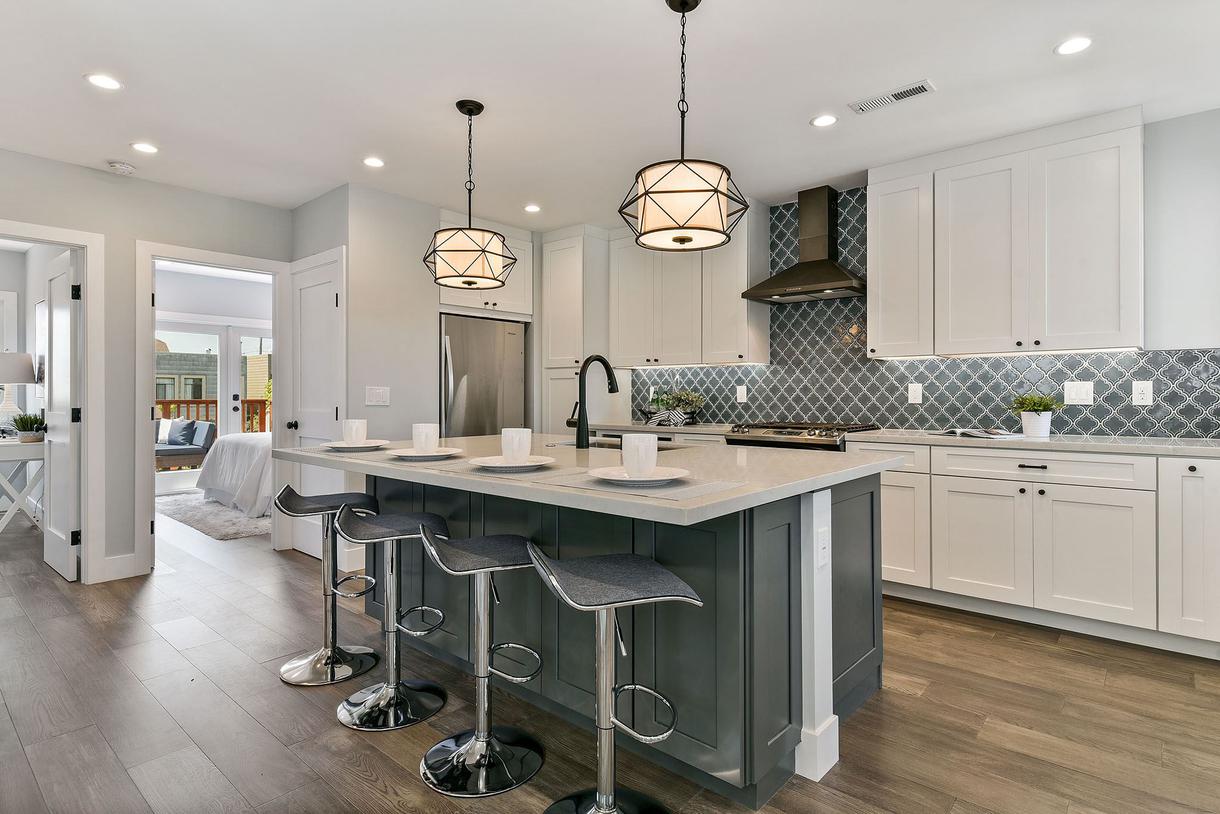 Setting the Stage: The Benefits of Staging a Home
With her clear communication, warm and generous spirit, top-notch customer service, and design expertise, Bettencourt goes above and beyond for her clients—and it's not unusual for her clients to cry tears of joy, either, when they see how beautiful their home looks or when they sell their home for much more than the asking price. "I really enjoy transforming spaces, and I love how happy my clients are when they see the final product," she says.
In fact, people typically sell their homes much faster and see at least an 8-percent return on their investment when they hire stagers like Bettencourt. She recently staged a home in San Francisco that sold for nearly $300,000 over the asking price—with a 25-day close to boot. Many other properties she's staged have sold in two weeks or less. She says the benefits to staging (when done well) cannot be denied. Here's why:
First impressions are everything: "

Buyers are going to find your house online first, so that is your first, first impression," she says. "They are going to be viewing units that are staged—because pretty much everyone in San Francisco that puts their house on the market does staging—so you want to make sure that [your home] is comparable to what's out there so people want to come see it in person."

Second first impressions are lasting impressions:

"Buyers' second first impression is when they arrive at your property, and you want their first reaction to be: 'Wow,' " Bettencourt explains. "So, I tend to focus a lot on that initial entry space so that buyers have a positive experience as soon as they walk into the home. You want people to feel great walking throughout the entire house because that will sway whether or not they want to put in an offer."

Staging allows buyers to better envision themselves living in a home:

According to Bettencourt, "Around 90 percent of buyers do not have visualization skills; they completely get lost in a vacant house. Seeing a staged home helps give potential buyers an idea of how they can live the home."
Prep Your Home: Pro Tips for Staging
Bettencourt offers her top three tips and tricks to help buyers sell their home faster and at the best possible price.
1. Remove personal belongings: It's more difficult for buyers to connect with a house if they feel like it's someone else's house, so removing personal photos and clothing is key. If you're not able to fully move out before showing your home, try to neutralize the space as much as possible by putting personal items in storage.
2. Clean, clean, clean: Bettencourt cannot emphasize the importance of cleaning your home enough. Deep-clean everything! This includes your floors, carpet, grout, baseboards, appliances, and windows. You should also touch-up paint where needed.
3. Update your home: Making small improvements to your home is impactful and worth the initial cost, as sellers can see a big return on their investment. Replacing outdated fixtures, ensuring light switches match, swapping stylized door knobs and pulls with stainless steel or bronze knobs can all make a home look newer and more modern. You can also spruce up your curb appeal by simply placing a beautiful display of flowers outside of your front door.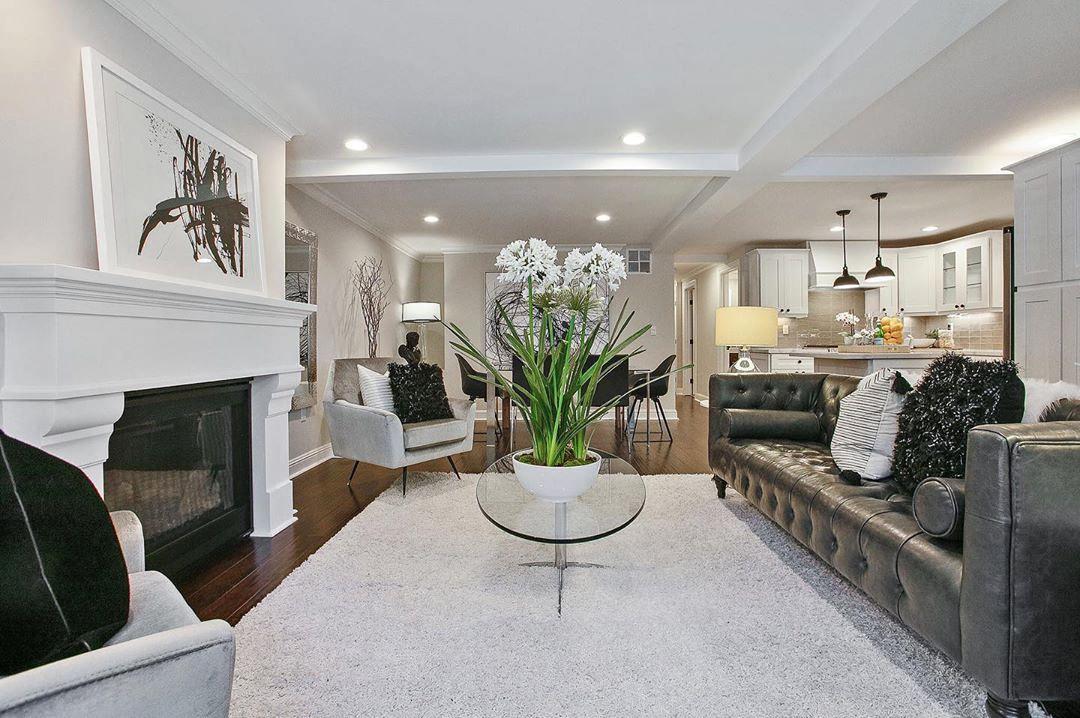 Whether or not it's your first time selling a home, staging can help your property sell faster and for more money—that's where Halcyon Home Staging + Design comes in. Bettencourt and her team will work hand-in-hand with you to bring out the best in your home so that prospective buyers can envision themselves in it. With her strong work ethic, professionalism, and inherent talent, Bettencourt strives to exceed expectations and provide a positive, memorable experience from start to finish. She genuinely cares about each client, and every home is important to her.
"It doesn't matter how many homes I've staged; every time I stage a property, I have to make sure it's perfect," Bettencourt says. "Even a small property can require a lot of design preperation … so you have to be strategic. But it's a nice challenge; I love it!"
Halcyon Home Staging + Design
---
join our recommended business program
Great businesses deserve unique recognition and customers should be able to cut through the noise to easily find them. When customers see our recommendation badge on your website or on ours, they know your business stands out for a reason that matters.
LEARN MORE