Heather Thurber, REALTOR®
Heather Thurber is an experienced Realtor in Sonoma County who excels at all aspects of the real estate transaction and works with a wide variety of individuals.
Our Recommendation Program highlights top-quality California businesses with a demonstrated love for their community.
A Relationship-Oriented Realtor Helping Residents Realize Their Home Ownership Dreams in Sonoma County
Heather Thurber is an experienced Realtor specializing in helping clients transition into the new phases of their lives. From assisting sellers with the downsizing process to finding the multi-acre parcel of a buyer's dreams, Heather excels at all aspects of the real estate transaction and is adept at working with a wide variety of individuals.
Her versatility and knowledge of the industry make Heather an incredible Realtor, but her empathy, creativity, and welcoming demeanor draw clients to her. She is dedicated to understanding exactly what type of lifestyle her clientele are after and aims to build lasting relationships in addition to finding the right properties for each client.
BUILDING A LIFE AND CAREER IN SANTA ROSA
Born and raised in Sonoma County, Heather is a true regional expert. Aside from a few years spent away at school—where she studied parks and natural resources management—Heather has lived in Santa Rosa all her life. So she knows all about the local neighborhoods, farmers markets, and recreational areas—making her an invaluable resource for new residents. Located just 30 minutes from the beach and about three and a half hours away from the mountains of Truckee, Heather loves the variety of geography available near Santa Rosa.
But the topography isn't all that draws her to this region of the North Bay; the people are as varied as the landscape and Heather is passionate about helping them all achieve their goals. "I love helping people with those big transitions," says Heather, describing how moving from a big home to a small home or opting for a different lifestyle can change a person's whole life.
While she was always interested in real estate and the security that homeownership can provide, Heather was hesitant to enter the industry right away. But after helping her entrepreneurial family run their bookstore while raising young children, Heather was inspired to try something new. She pursued her passion for real estate, got her license, and committed to bringing ethics and authenticity into her transactions. Now, Heather enjoys helping clients turn their visions into reality, discover the numerous lifestyles available within Sonoma County, and change their lives for the better.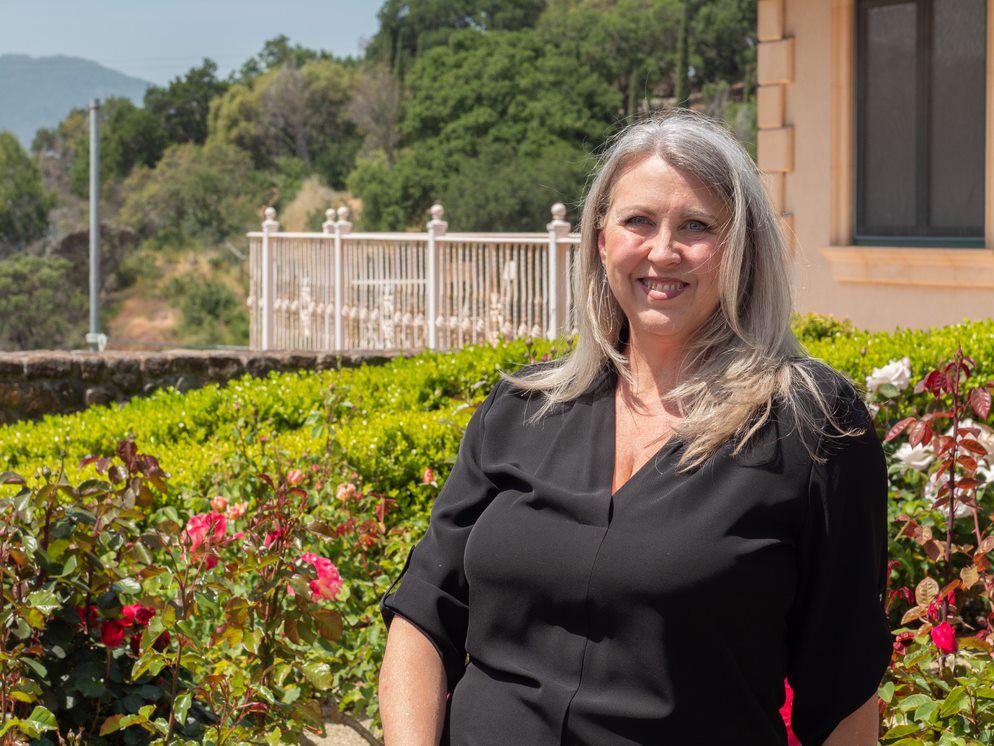 Giving Back to the Community
When she's not helping buyers find their ideal homes or working with sellers to upgrade or downsize, you can find Heather enjoying the outdoors at Taylor Mountain Regional Park and Annadel State Park; hiking Pomo Canyon Trail; spending time with her children; and looking for ways to give back. To support local realtors, Heather is actively involved in the North Bay Association of REALTORS®, serving on the board of directors for the region as well as helping with fundraising and advocating for realtors through the Santa Rosa chapter committee. Since she has kids, she also gives back to the local schools, serving on the parent council and helping out with fundraisers. In addition, Heather partners with the Sonoma Land Trust, donating time and money to support the organization's events and fundraising efforts to protect green spaces throughout the county.
Heather Thurber, Better Homes and Gardens Real Estate Wine Country Group, DRE# 02003398
join our recommended business program
Great businesses deserve unique recognition and customers should be able to cut through the noise to easily find them. When customers see our recommendation badge on your website or on ours, they know your business stands out for a reason that matters.
LEARN MORE