Kim Eichorn, REALTOR®
A community-focused realtor helping clients buy and sell homes in Davis.
Our Recommendation Program highlights top-quality California businesses with a demonstrated love for their community.
A Community-Oriented Realtor in Davis Helping Clients See The Beauty of Her City
Kim Eichorn is a caring realtor with decades of industry experience. Born and raised in Davis, Kim is especially qualified to assist clients buy and sell homes in the area. Her combination of local and real estate acumen truly sets her apart. As a third generation realtor in Davis, Kim has strong roots in the community and a passion for helping others.
When I came back [to Davis] I joined my mom in the family real estate business and have been in real estate ever since.
Aside from getting her degree in Santa Barbara, moving to the East Coast for a few years, and a brief stint in Fresno, Kim has lived in Davis her whole life. "I won't ever live anywhere else," says Kim as she describes why California is close to her heart. "Davis is a pretty amazing location [that's] in proximity to other things. ...How many places can you live where within a four hour drive you can be at 7,000 feet skiing and then be at the ocean on a surfboard? It's great."
Kim is a true regional expert and it's immediately evident. From recommending local businesses and neighborhoods to understanding the unique requirements for real estate transactions in the city, Kim helps clients settle in and feel at home. In Davis, fewer homes hit the market each year than in many other regions of the Golden State, but Kim's expertise allows her homebuying clients to navigate the process with ease and secure the ones that do. Similarly, sellers feel confident that Kim can successfully negotiate contracts and support them through the necessary steps.
Feeling at Home in Real Estate
After graduating from UC Santa Barbara with a double major in communications and Spanish, Kim wasn't sure where she wanted her career to go. Though she lived and worked across the country for a time, she felt California calling her back. Since she grew up in Davis herself, she decided she wanted to raise her kids there as well. Kim has a big heart, so it comes as no surprise that she entered real estate as a way to help others.
Kim is able to translate her knowledge of the way people connect and communicate in order to effectively explain the real estate process to clients. Blending her education in communications with her love of Davis, Kim teaches both buyers and sellers about the quirks of her hometown and helps clients feel at ease. Whether she's just sitting down with clients for the first consultation or negotiating the terms of a contract during the sale, Kim is equally competent.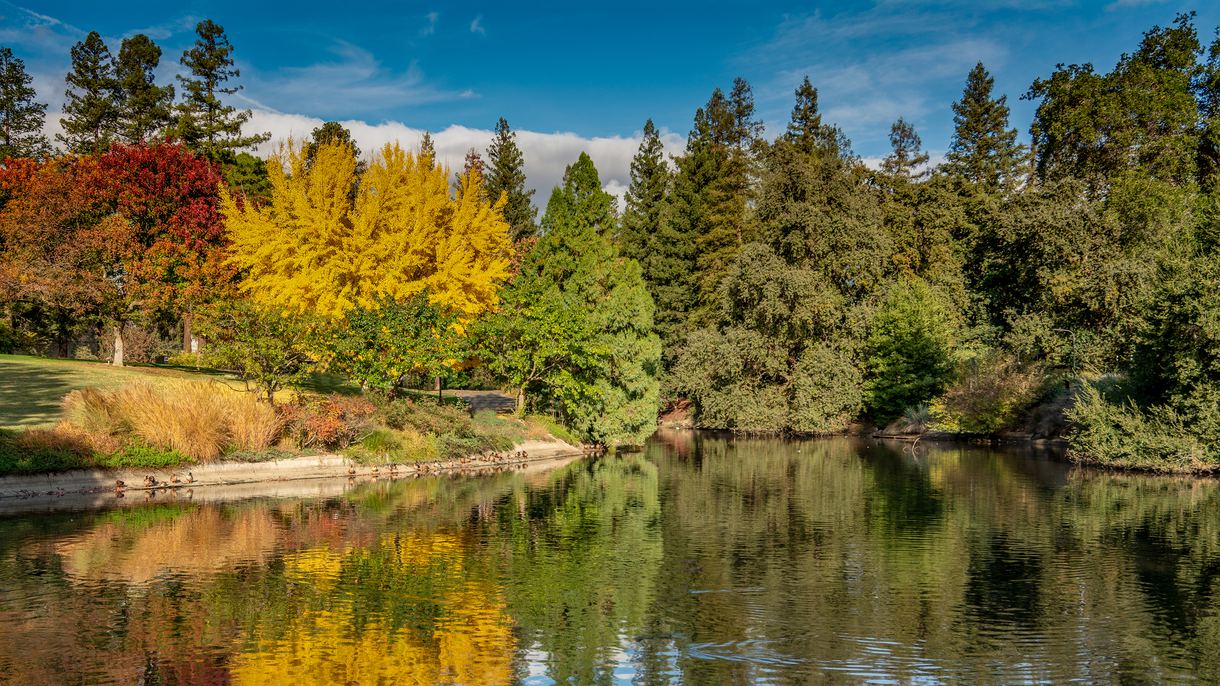 BUILDING STRONG ROOTS IN DAVIS
When Kim isn't showing clients their dream homes or listing their current houses, spending time with her two daughters, camping in Bodega Bay, or spending time in her mountain cabin, she's out helping someone. Kim is incredibly involved in the local community, pitching in with everything from organizing document shredding events to participating in school auctions, to mentoring foster youth as a volunteer with Court Appointed Special Advocates. In addition, Kim chooses a handful of nonprofit organizations to provide annual scholarships to and, if that weren't enough, she also serves as the board secretary for the Short Term Emergency Aid Committee.
Kim Eichorn, Lyon Real Estate, DRE# 01196250
join our recommended business program
We're committed to helping you discover the places, people and businesses that make our state Golden. Our online publication, updated daily, brings you all the content you need to live your California dreams. And that's just the beginning…
LEARN MORE

ABOUT US