Kimani Lovan, REALTOR®
A Bay Area realtor specializing in first-time homebuyers.
Our Recommendation Program highlights top-quality California businesses with a demonstrated love for their community.
Bringing Education and Energy to the Bay Area's Real Estate Market
Kimani Lovan is a talented realtor in the East Bay who specializes in working with first-time homebuyers. Though Kimani excels at finding the perfect home for each of his clients, he's equally interested in helping everyone he comes in contact with understand the process of buying and selling a home. With over ten years of experience in the Bay Area real estate market, his vast knowledge of the industry is immediately evident. However, it's his financial acumen and willingness to share the unique lessons he's learned that make him stand far above the rest.
I like the education aspect. [Letting clients know that] this is the process; these are the steps you need to take; these are the things banks look for; these are the homes that you want to consider; these are the questions you should be asking yourself. I love that part of it.
Born in Oakland, raised in Richmond, and now planting roots in Dublin, Kimani has a deep appreciation for the Golden State—specifically the Bay Area. "The real estate is as diverse as the people out here," he says in admiration as he describes the 1950s bungalows, minimalistic modern architecture, and mega-mansions all located within a few minutes' drive. "I take great pride in being from here."
When Kimani's not helping first-time buyers find their perfect home, he's serving the community and putting out fires as a San Francisco firefighter. His schedule at the firehouse allows him to pursue both of his dreams and work full-time as a realtor without missing a beat for his clients.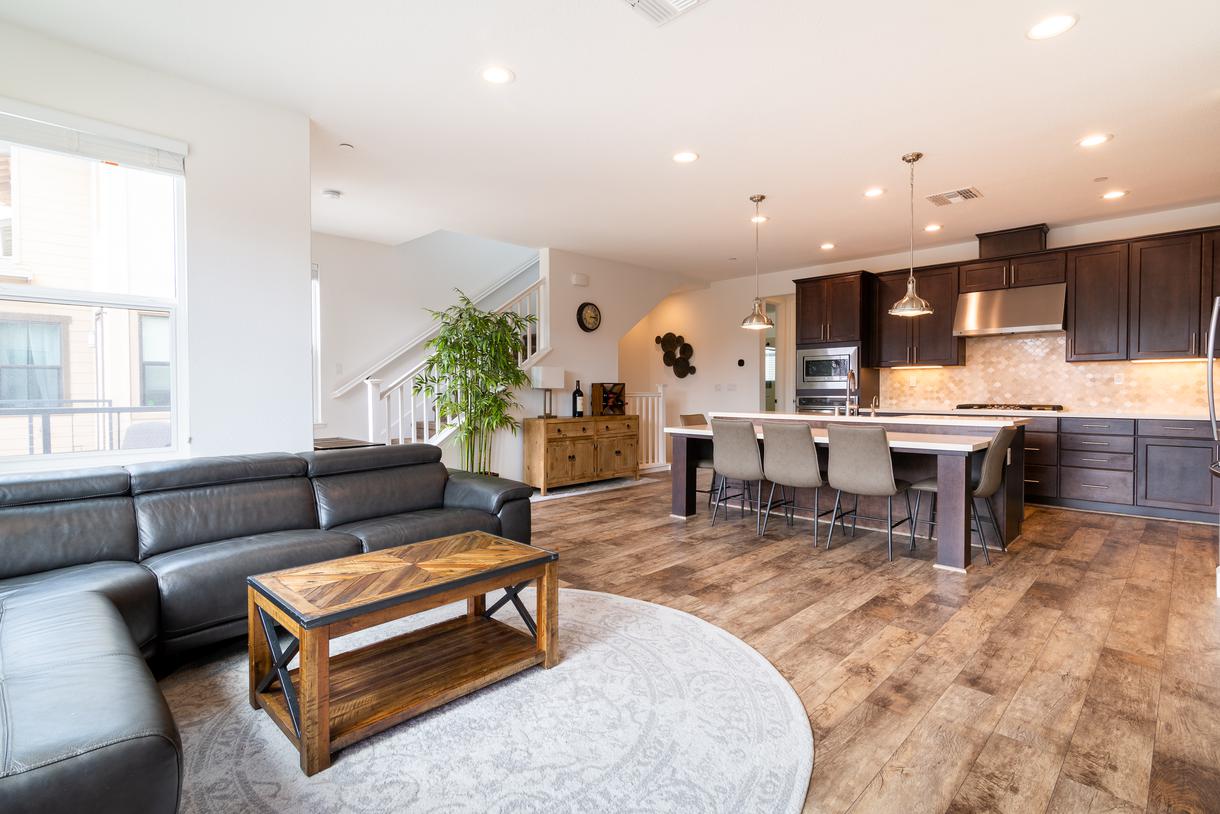 FINDING THE RIGHT HOMES
For Kimani, finding the right property for prospective homebuyers is all about honesty. While it's no secret that the Bay Area is expensive, Kimani works tirelessly to find places where clients can get the most out of their budgets without sacrificing the important things. Sometimes that means living in a different city, but oftentimes it means clearing up misconceptions about down payment requirements, Private Mortgage Insurance (PMI), credit scores, and what it means to be house-poor.
Getting someone into their first home—they'll never forget it and I'll never forget it. They'll always remember me helping them with that process.
"Take your time," advises Kimani, "Don't buy what you're approved for—buy what you're comfortable paying because the bank is looking at your gross income, not your net income. It helps for qualification, but it doesn't help you realistically."
While Kimani's real estate tips are always useful, his magnetic personality and willingness to help everyone he meets are what keep clients coming back.
Lending a Helping Hand
Outside of his professional duties, you'll likely find Kimani giving back to his community. His generosity extends from helping organize food and toy drives to cooking for volunteers.
Helping people, that's number one. I love being the go-to resource and helping guide people in their decisions. Some of the biggest decisions of your life are going to revolve around the biggest investment, which is real estate. We all need some sort of guidance and there's always something to learn, so I'll talk to anybody about it.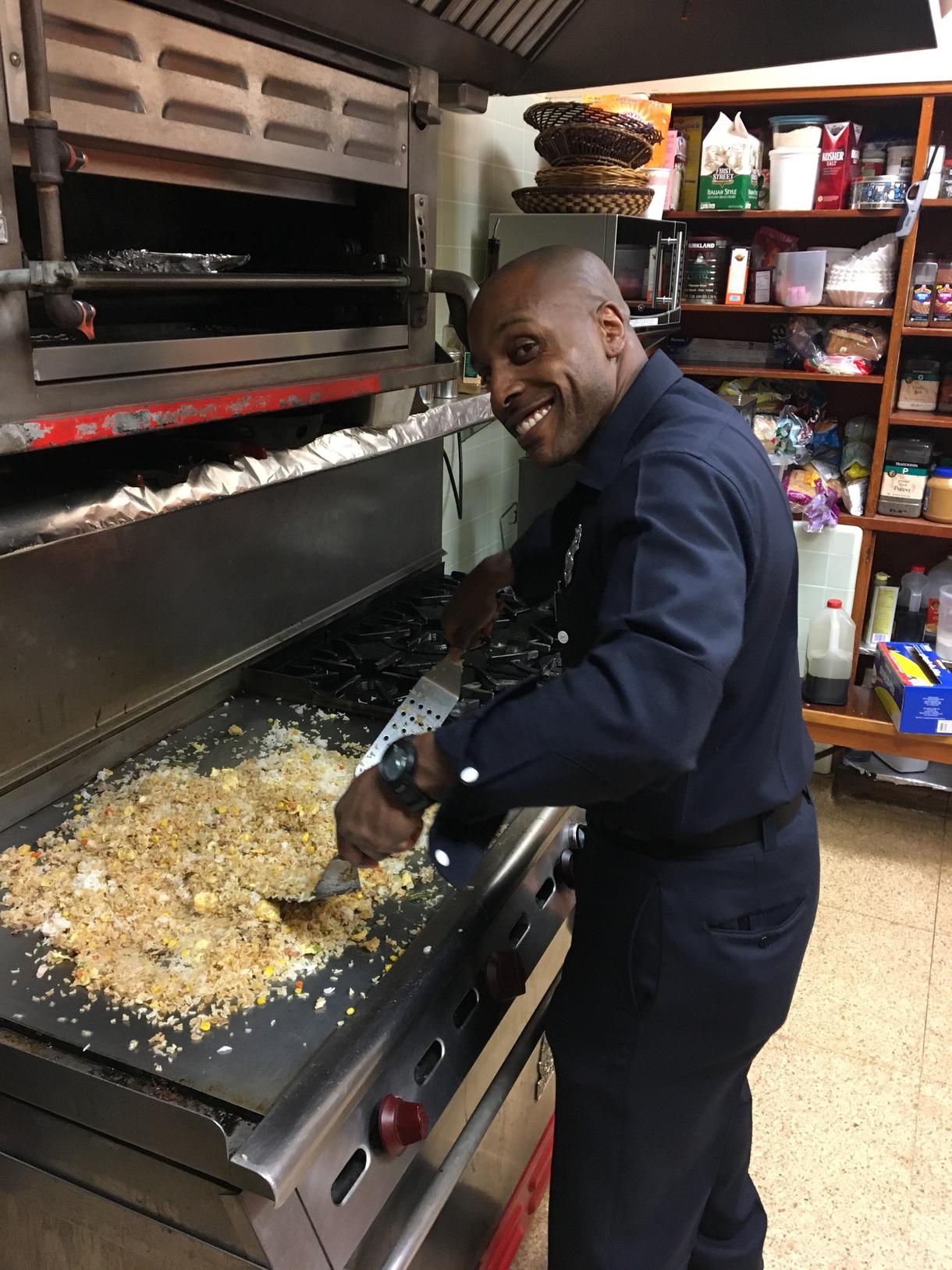 As a student athlete growing up, Kimani participated in football, baseball, swimming, and track—ultimately receiving a track scholarship to Cal Poly, San Luis Obispo—and understands the importance sports can play in one's life. Now he's excited to give back to the community by partnering with a junior high basketball program. As a mentor, he provides practical advice on topics ranging from getting jobs to investing in real estate. Kimani hopes to give the next generation a head-start by demonstrating that their possibilities are endless.
Kimani Lovan, Bay Agent "K", DRE# 02059195
join our recommended business program
Great businesses deserve unique recognition and customers should be able to cut through the noise to easily find them. When customers see our recommendation badge on your website or on ours, they know your business stands out for a reason that matters.
LEARN MORE