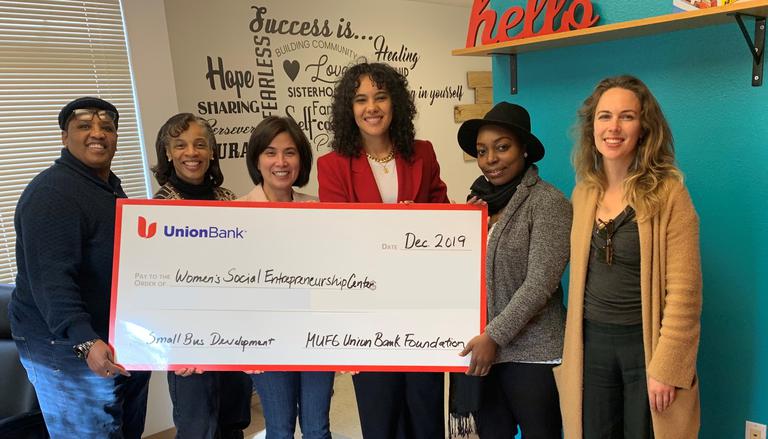 L.C. and Lillie Cox Haven of Hope
Providing mentoring and insights to aspiring leaders.
Our Recommendation Program highlights top-quality California businesses with a demonstrated love for their community.
The California.com Recommended Business Program highlights only the best businesses in the Golden State. To be featured, each business must be highly regarded, have a unique California story, and make a positive impact in their community.
The Haven of Hope Difference
L.C. and Lillie Cox Haven of Hope provides personalized guidance, compassionate mentoring, and strategic insights to aspiring and emerging social enterprise leaders. Through incubation and acceleration programs, as well as fiscal sponsorships, Haven of Hope provides crucial services that are often unavailable to nontraditional business leaders. It uses a trauma-informed approach and a social justice framework to promote diversity, equity, and unity, with the goal of providing fully equitable participation in the economy and beyond.
Our California Dream
L.C. and Lillie Cox lived their lives with perseverance, integrity, humility and dignity, and endeavored to honor the same in others. They believed that every person deserves to be treated with respect and dignity regardless of their circumstances. Darcelle Lahr sought to carry on the legacy of her parents L. C. and Lillie Cox when founding her California nonprofit. In their honor, Haven of Hope strives to offer all individuals—regardless of their economic or social status—the opportunity and support to cope, heal, and grow with dignity.
Spreading California Love
Haven of Hope's Oakland-based Women's Social Entrepreneurship Center (WSEC) aims to address the barriers to self-sufficiency and economic mobility facing marginalized women and non-binary individuals. The WSEC places emphasis on aiding formerly incarcerated and immigrant womxn of color seeking liberation through business ownership.
The WSEC helps participants gain the technical skills they need to successfully launch or grow their own social ventures through training and mentorship programs, access to capital, and consulting services. In addition, the center implements trauma-informed and culturally-aligned curricula to help womxn gain the agency, hope, and self-determination needed to navigate the institutional and economic barriers intersecting with race, immigration status, gender, and sexuality.
join our recommended business program
Great businesses deserve unique recognition and customers should be able to cut through the noise to easily find them. When customers see our recommendation badge on your website or on ours, they know your business stands out for a reason that matters.
LEARN MORE