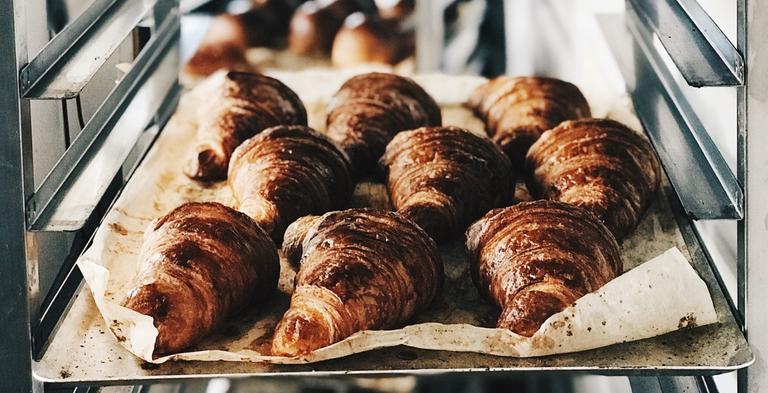 Les Gourmands Bakery
A creative French bakery studio crafting viennoiseries.
Our Recommendation Program highlights top-quality California businesses with a demonstrated love for their community.
The California.com Recommended Business Program highlights only the best businesses in the Golden State. To be featured, each business must be highly regarded, have a unique California story, and make a positive impact in their community.
The Les Gourmands Difference
Les Gourmands is a creative French bakery studio, crafting a large variety of French viennoiseries. Established in 2017, the SOMA bakery specializes in creating unique artisanal goods that come complete with a taste of France. Each baked good is prepared fresh everyday using a combination of recipes and techniques handed down through five generations and locally-grown ingredients. Run by fourth- and fifth-generation French bakers, Les Gourmands provides a round trip to Paris when it comes to taste and quality.

OUR CALIFORNIA DREAM
Our monumental California memories are growing everyday being with the community at the bakery
"We have received so much love since day one, it's incredible," says Sylvian Chaillout, CEO of Les Gourmands. "Discovering the variety of cultures is a gift that we are receiving on a daily basis." Since travelling to San Francisco, the Les Gourmands Bakery family has shared the multi-generational heritage of French baking, along with a sense of community, the pleasures of great food and creativity, and a love of art.

SHARING CALIFORNIA LOVE
Les Gourmands is a local bakery dedicated to sharing French heritage with San Francisco, building community, and providing opportunities to new artisans. The bakery only welcomes passionate individuals without prior experience to join its apprenticeship program in order to truly embody the artisanal lifestyle, while redefining luxury with every intentionally-crafted product.
In addition to fostering community within the bakery, Les Gourmands gives back by donating all left over foods to the underhoused, providing food to local schools and fire stations, offering recycled utensils in an effort to reduce its carbon footprint, and sharing French culture in California.
join our recommended business program
Great businesses deserve unique recognition and customers should be able to cut through the noise to easily find them. When customers see our recommendation badge on your website or on ours, they know your business stands out for a reason that matters.
LEARN MORE