Melanie Wright, REALTOR®
A relationship-oriented realtor in Vacaville.
Our Recommendation Program highlights top-quality California businesses with a demonstrated love for their community.
A Caring, People-Oriented Realtor Helping Vacaville Residents Buy and List Homes
Melanie Wright is a California native with more than a decade of experience in the real estate industry. After spending time in Santa Barbara and Sonoma County, Melanie moved to Vacaville and fell in love with the area. While she didn't envision working in real estate after graduation, Melanie's job at a brokerage firm changed her career path. Melanie obtained her real estate license in 2005 and has never looked back.
With 15-plus years of industry knowledge, Melanie is skilled at both buying and selling but has an affinity for first-time buyers. Melanie enjoys watching her clients go from not knowing what to do to closing escrow and receiving the keys to their new home—knowing she had a part to play in their investment. By focusing on building relationships and educating clients, she has amassed a large segment of referral and repeat customers.
Building A Career In Real Estate
After attending Sonoma State University and transferring to Sacramento State to study kinesiology, Melanie stumbled into real estate and fell in love with it. While she intended to become a physical therapist, the requirements intensified and changed her plans. After spending a year working at a fulfillment center in Napa, the passing of a loved one sent Melanie on a quest for comfort. This search ultimately led her back to the brokerage she worked at during her collegiate years and served as an entry point into the real estate industry. A year or two later, Melanie transitioned into a transaction coordinator role, learning all she could before setting out to become a realtor.
I really do love the fact that my clients aren't just clients—the bulk of them do remain friends. You're not just a paycheck, you are a person, and I get to be involved in this truly monumental part—maybe multiple times throughout your life if I do my job well enough.
As an experienced real estate agent in Vacaville, Melanie knows the ins and outs of the region. Whether she's recommending a kayaking trip in Lake Tahoe or Redding, describing the proximity to many of California's greatest natural wonders, or walking you through the homebuying transaction, Melanie is passionate about building connections with those around her. From helping first-time buyers find their dream homes to listing properties so homeowners can move on to their next phase, every interaction with Melanie is about the journey, not just the destination.
While she excels at both sides of the transaction, Melanie enjoys the bond she's able to make with first-time buyers and seniors who find the home they'll spend the rest of their lives in.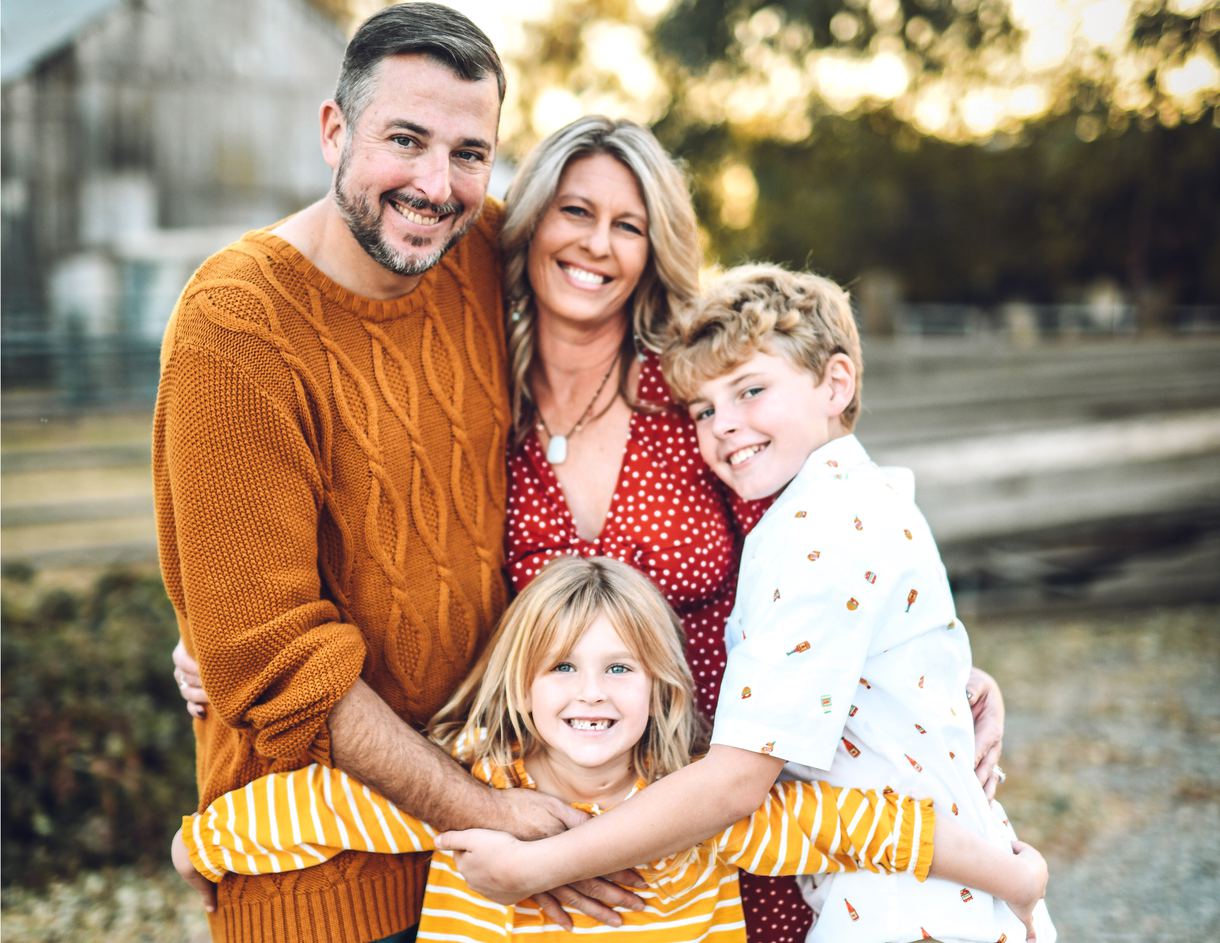 "I work with a lot of first-time buyers," says Melanie, "and it is just amazing to watch the process as someone goes from 'I have no idea what to do' to the point where you give them their keys. That, to me, is just the best." Since it can be a complicated process before closing, she advises clients to ask as many questions as they need to and to not get discouraged. "It is a large process," Melanie continues, "but my job is to make sure that you feel content and comfortable throughout the process—no matter how scary or confusing it gets."
CONNECTING WITH THE COMMUNITY
Melanie lives in the nearby town of Dixon and appreciates the down-home, small-town charm it offers. Just a 10-minute drive away from Vacaville, Melanie enjoys all of the region's beauty; its close proximity to mountains, beaches, and cities; and the best weather of any state she's ever been to. When she's not selling or listing homes, she's taking care of her two little kids, spending time with her husband—who she met on Match.com before Internet dating was popularized—and giving back.
Melanie has served as the president of Dixon's chapter of Kiwanis International, donated to Kiwanis Family House—an organization that provides short-term housing for families of sick children in Davis—and joined Soroptimist International, which helps to improve the lives of females in the community. In addition, Melanie makes a donation to one of three organizations for every house she closes, allowing her clients to choose which one they'd like the money to support.
Melanie Wright, Big Block Realty North, DRE# 01701771
join our recommended business program
We're committed to helping you discover the places, people and businesses that make our state Golden. Our online publication, updated daily, brings you all the content you need to live your California dreams. And that's just the beginning…
LEARN MORE

ABOUT US