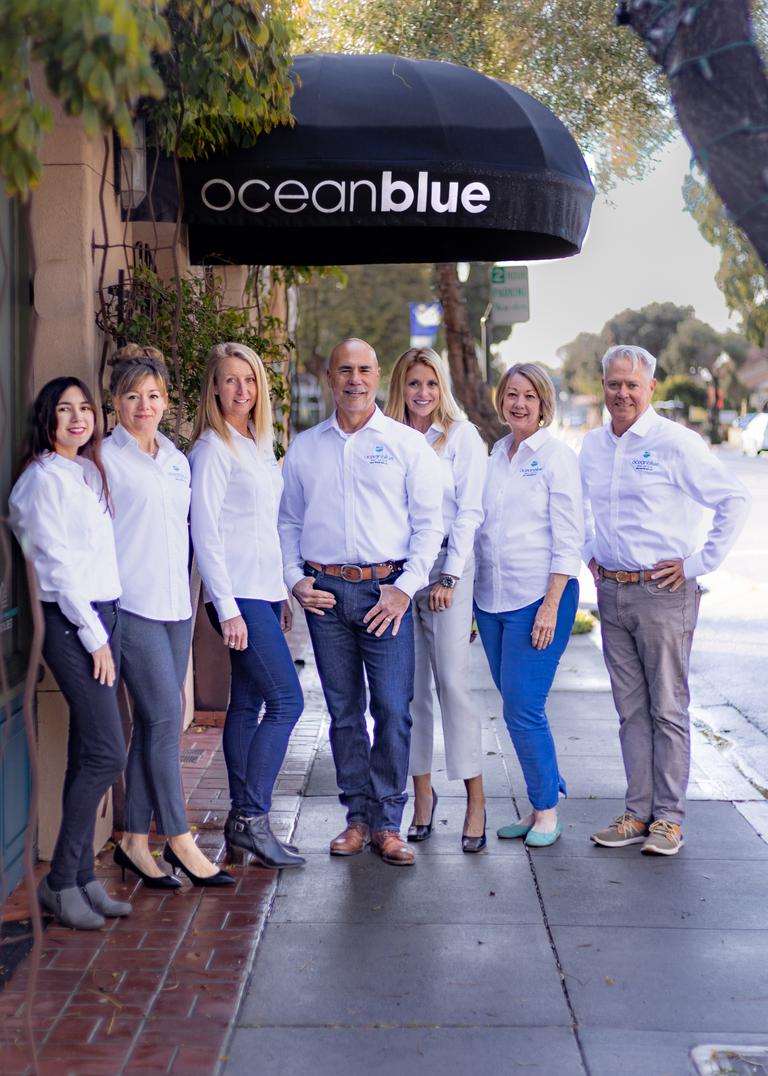 Ocean Blue Real Estate
Ocean Blue Real Estate is a locally owned, community-focused, and service-driven firm on the coast side.
Our Recommendation Program highlights top-quality California businesses with a demonstrated love for their community.
A locally owned, community-focused, and service-driven firm on the Coastside
David Oliphant is the No.1 independent real estate agent on the San Mateo County Coastside, helping clients sell and buy luxurious homes in coveted coastal cities—such as Half Moon Bay, Montara, Moss Beach, El Granada, and Pescadero—and garnering an esteemed reputation in the real estate world. But despite his prestige and accolades, the Ocean Blue Real Estate founder is not your stereotypical agent.
"I'm very authentic and real with people, and I don't know if people are used to that," Oliphant says, "but you create a much more interesting and trusting relationship when no one is trying to hide something. … I know who I am and I like who I am, so I'm authentic about how I operate."
Since becoming a real estate agent in 2013, Oliphant has strived to provide his buyers and sellers with the peace of mind that comes from knowing he is genuinely on their side, watching out for their best interests every step of the way. He draws on his business acumen, strategic skills, tenacious and generous spirit, and in-depth knowledge of the Bay Area housing market to help his clients navigate the seemingly overwhelming process of contingencies, disclosures, and finances so they can make the right decisions and achieve their real estate goals.
"I don't have a timeline or an agenda that doesn't originate with one of my clients," he explains. "My responsibility is for me to support their agenda. I listen to my clients and do what they need me to do to help them."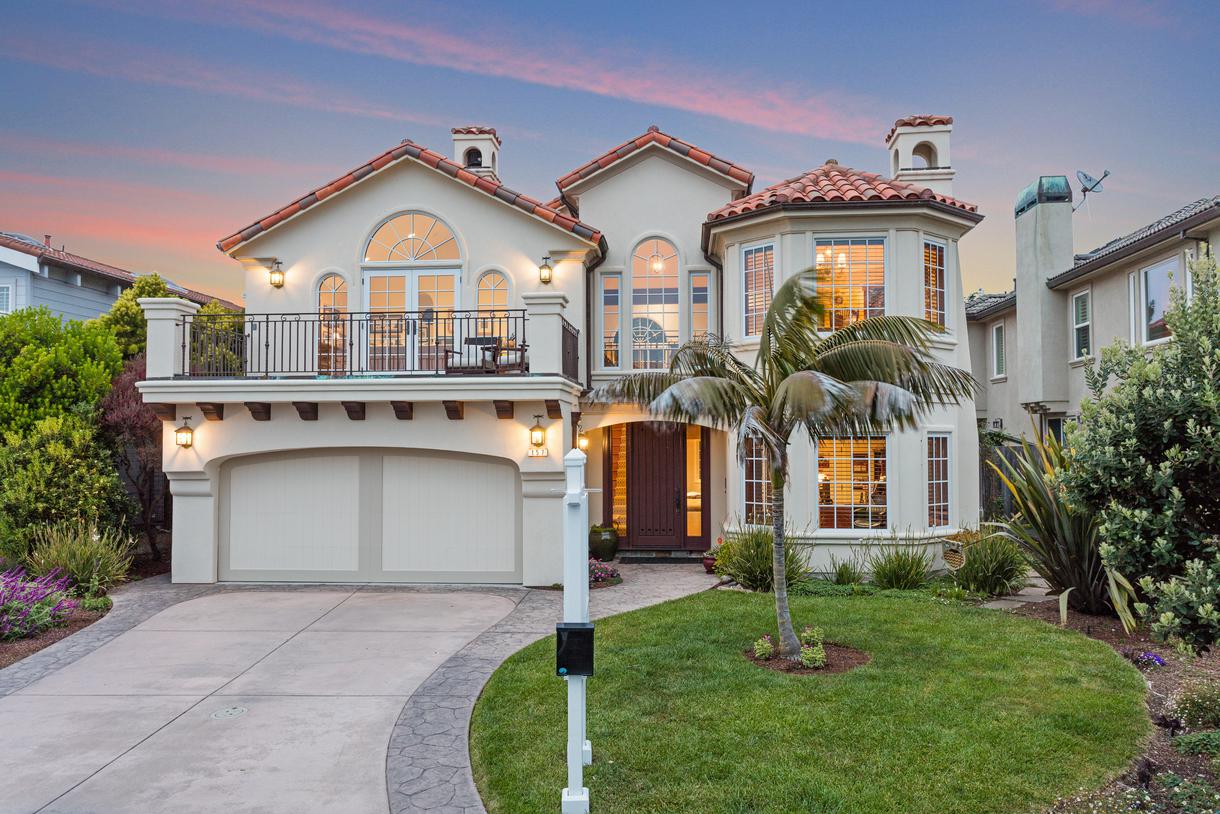 Honing in On Half Moon Bay
Given Oliphant's unique and varied background in customer relations, it's not surprising that he focuses on his clients instead of on the money—he has always worked in hospitality, sales, marketing, or events. It all started when he was 21 and living in Paris for a year; out of a desire to travel more and immerse himself in different cultures, his early career included stints as a flight attendant, cruise director, and hotel staff member. After globetrotting for several years, he became a VP of a trade show and exposition company, overseeing the marketing strategy, managing teams, and working with high-profile clients.
While these 30 years of business experience equipped Oliphant with the skills needed to become a successful real estate agent, it wasn't until he settled in Half Moon Bay that he decided to make his foray into real estate. He and his husband planted roots in the coastal town after spending a year driving across the country in a 40-foot motor home.
"We started in San Diego, and it took about six months for us to get to Florida," Oliphant recalls. "We visited a lot of places and saw a lot of friends, but we didn't really land in a place that made sense for us [to live in]. … We're both from the West Coast and [my husband] said, 'I went to my nephew's wedding in this place called Half Moon Bay, so let's go there.' "
The rest, as they say, is history. Though the pair planned on staying in Half Moon Bay for only one week, they never left. The small agricultural town with crashing surf, sweeping ocean views, wildflower-dotted fields, sprawling pumpkin patches, and a diverse community made them feel as though they'd found their forever home.
"We're both California people—we like the ocean, we like the people, we like the mentality of the state," Oliphant explains. "When we started getting involved and engaged with [the Half Moon Bay] community and things started falling into place, suddenly it made sense for us to stay right where we were."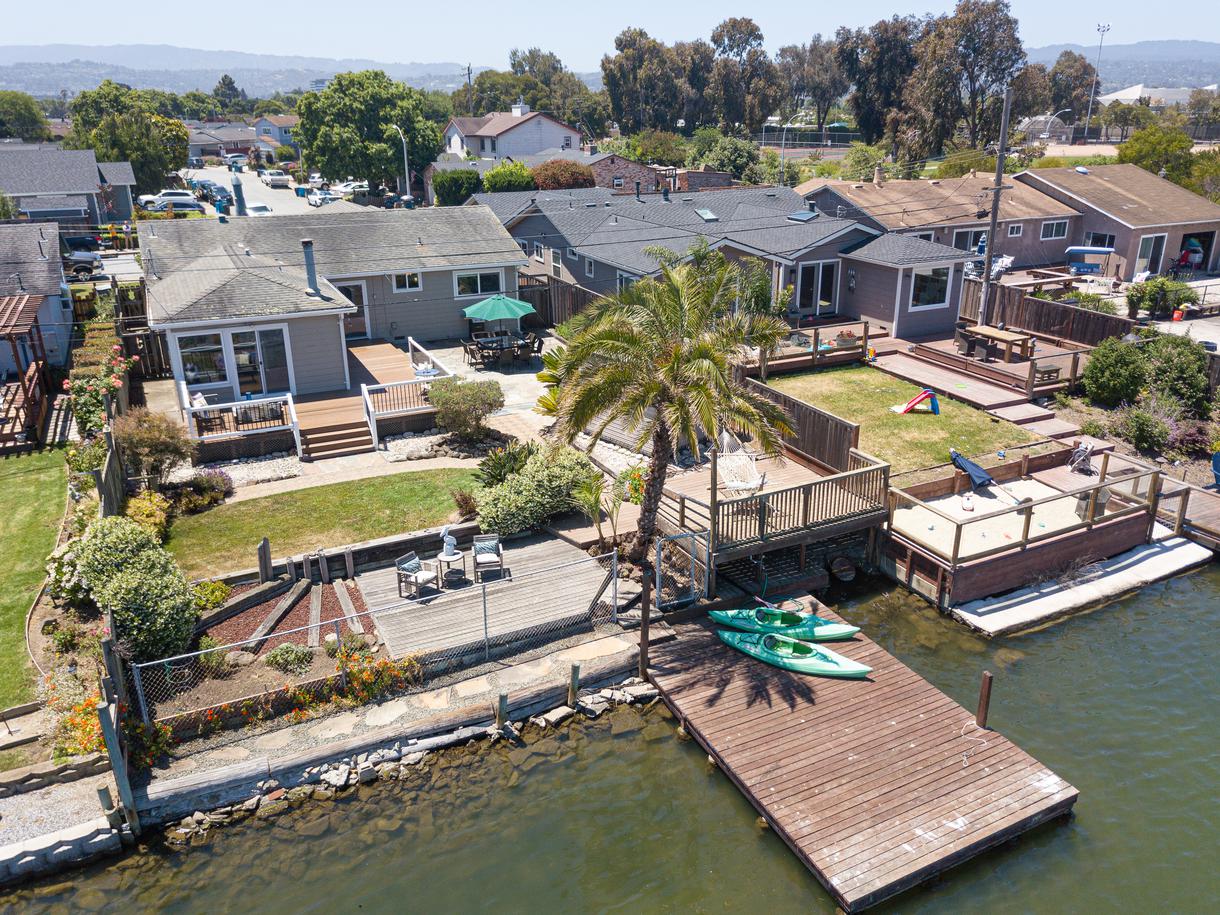 Keeping Clients At the Forefront
Oliphant's strong connection with Half Moon Bay fuels his passion for helping and serving the local community, which is why he loves real estate. He got his start in 2013 with Alain Pinel, a luxury, locally owned boutique firm, where he earned his real estate chops and became well-versed in the dynamics of the Northern California housing market. But when Alain Pinel was acquired by the brokerage giant Compass in 2019, Oliphant felt compelled to found his own firm.
"I thought, Half Moon Bay isn't New York, it's not L.A., and it's not San Francisco; it's a small community," he recalls, "but all we would have here are big-box brands...where's the locally owned brand that reflects the image of our community?"
So, Oliphant left Compass and opened Ocean Blue Real Estate with the aim to do things differently, living by the mantra: "Locally owned, community-focused, and service-driven."
I want myself, anybody who works for Ocean Blue, and anyone who has an experience with Ocean Blue to feel that. — David Oliphant
He adheres to these principles with all of his clients as he helps them through a major transition in their lives—he knows the process of buying or selling a home is stressful, as it often signifies a significant life event such as children going off to college, newlyweds looking to start a family, or someone losing a job. Emotions run the gamut, but no matter the situation, Oliphant is there every step of the way, keeping clients calm, collected, and focused during what might be a challenging time.
Many of his past clients will attest to his positivity and laid-back nature that makes working with him such a wonderful experience. Oliphant is also generous with his time, energy, and advice to ensure his clients' needs are met, and he draws on his insider information to create unforeseen opportunities for them. For instance, he helped a buyer secure a home, even though she didn't have the highest offer.
He shares, "I recently helped a single mom get into a contract on a home. … I told her to write a letter to the owners and say why she loved the house and why she and her kids were the perfect family to move into it. She submitted that letter with her offer—and we were not the highest offer—but they selected her. It was important to these people [who were selling] that the right family ended up with their mom and dad's home. It's those types of things that I love helping people figure out, because there's a lot of ways to get done what we need to get done. You don't have to have the most money."
When it comes to selling, Ocean Blue will go above and beyond, too. The firm offers an entire marketing suite—which includes a custom website, a virtual tour, floor plans, still photography, drone photography, Youtube videos, and social marketing—to ensure clients' homes are sold at the highest possible price. To attract even more attention, Oliphant will park his branded 1968 VW bus outside.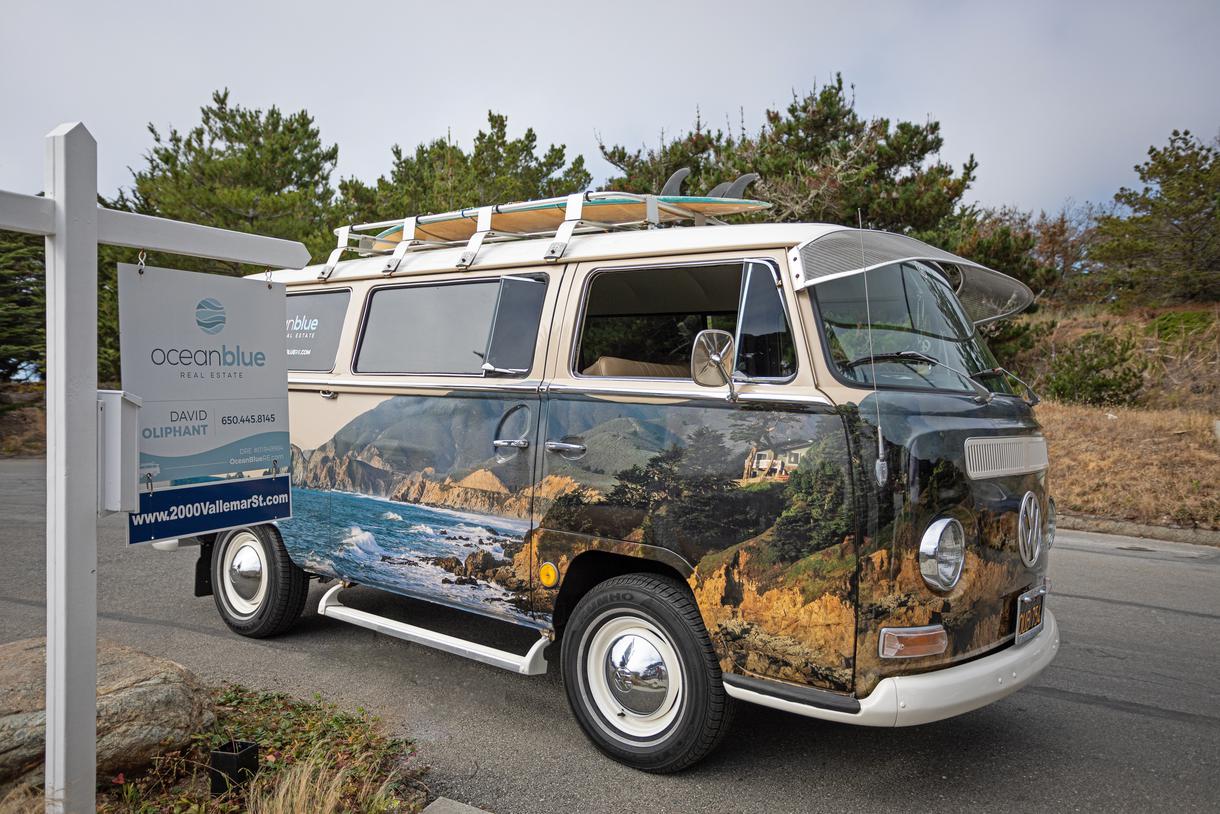 "We truly do it all," Oliphant says. "It's funny when I go to someone's house to help them list their house, and they're surprised when I show up. They think I'm going to send someone who works for me, but no, that's not what I do. You're hiring me, so I'm going to be here to help you every step of the way. … That's what you need to do to really be service driven."
Lending a Helping Hand to the Local community
Ocean Blue's service to the community extends beyond real estate. The firm also helps the Half Moon Bay community by donating a portion of its closings to local charities such as Abundant Grace Coastside Worker and Muttville Senior Dog Rescue. Oliphant himself volunteers at Muttville in his spare time and even met and fell in love with his own senior dog, Blake, while volunteering there.
It's all reflective of Oliphant's desire to serve his community in any way he can. "Our people are here [in Half Moon Bay]," he explains. "I'm lucky enough to live here and have a community here and make a living here, and I don't take that for granted. … I have a sign in my office that says: 'Work hard, stay humble.' I strive to live up to that every day."
David Oliphant, Ocean Blue Real Estate, DRE# 01949984
Ocean Blue Real Estate DRE# 02014153
join our recommended business program
Great businesses deserve unique recognition and customers should be able to cut through the noise to easily find them. When customers see our recommendation badge on your website or on ours, they know your business stands out for a reason that matters.
LEARN MORE