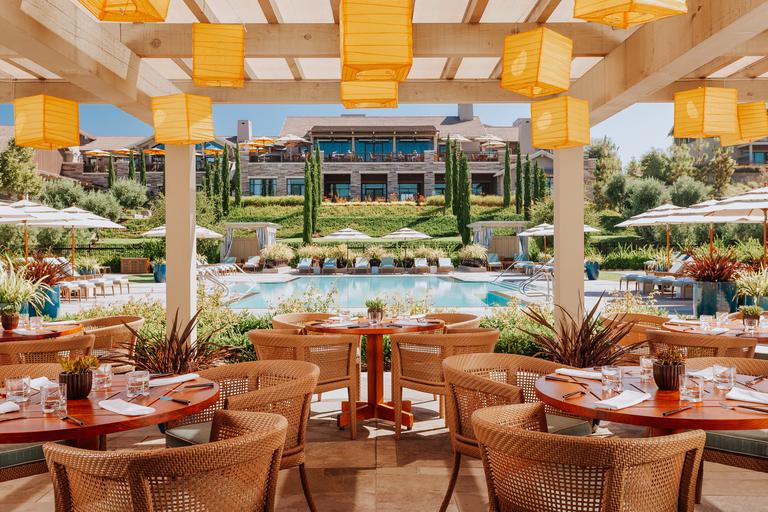 Rosewood Sand Hill
Escape to this luxurious resort nestled in the Santa Cruz Mountains.
Our Recommendation Program highlights top-quality California businesses with a demonstrated love for their community.
An immaculate blend of luxury and professionalism in Menlo Park


The rolling Santa Cruz Mountains, beautifully manicured grounds, and intentionally designed architecture fill everything in sight as an air of serenity washes over all who step through the doors of Rosewood Sand Hill. With a history of excellence, an incredibly devoted staff, and a commitment to innovation, this Menlo Park gem is truly one of a kind. Though the mention of Silicon Valley might evoke images of a hectic tech hub, this boutique hotel perfectly blends the entrepreneurial spirit of the region with all the amenities you need to unwind.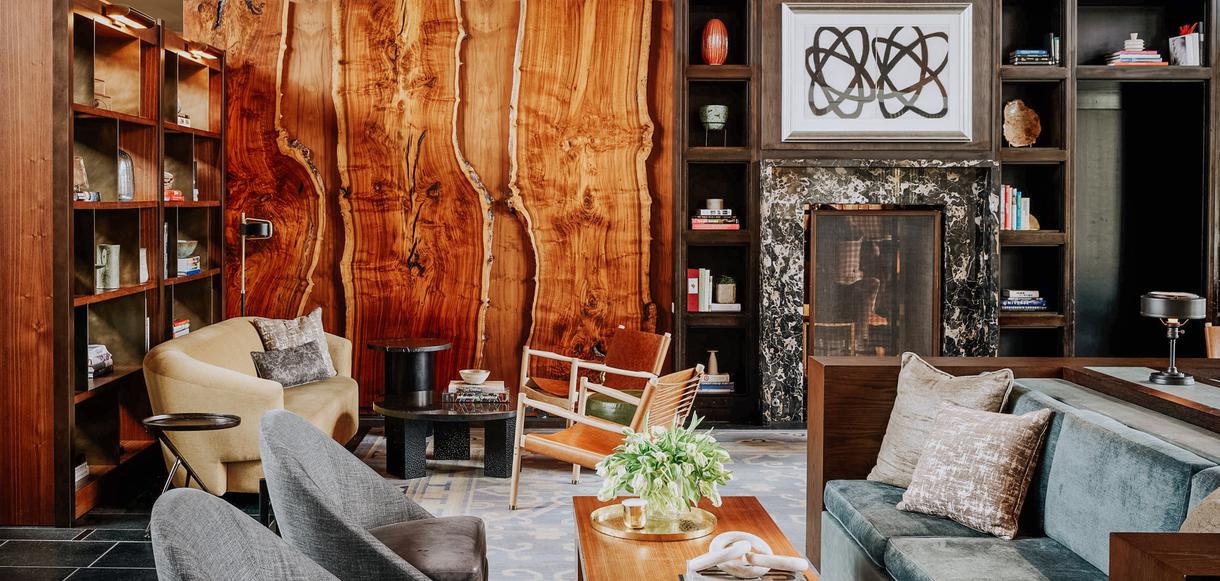 Nestled along the iconic Sand Hill Road, this boutique hotel has staked out its place among the venture capital firms and Stanford University buildings. Though it occupies an unexpected location, it's easy to forget about the nearby attractions as the staff creates bespoke experiences in this luxurious retreat.
Since it opened in 2009, the Rosewood Sand Hill has continued to stand out for its dedication to excellence and attention to detail. Not only does the hotel offer an unparalleled escape in the heart of Silicon Valley, but also melds the region's natural wonders with an upscale California vibe that is exclusive to this property.
Escape to Elegance


Competing in the saturated Bay Area hospitality market is no easy feat, but the Rosewood Sand Hill does it with grace. Because of its distinctive offerings, this hotel is often fully booked—though you'd never know it based off of your customized amenities.
121 unique guest rooms are spread across the 16-acre property, blending into the rural landscape with a California ranching architectural style

Rejuvenating spa treatments, such as extended spa journeys and 360-facials, provide results you can literally see in the mirror and feel in your body

The Michelin-starred Madera eatery serves up sustainable Northern California cuisine morning, noon, and night

The Library offers the perfect opportunity to dine on small bites alfresco while enjoying views of the Santa Cruz Mountains

Take a dip in the pool to admire the hotel's captivating architecture and exquisite scenery
A Lifestyle of Luxury


Immaculately blending the upscale resort ambience with its corporate surroundings, the Rosewood Sand Hill offers a lifestyle membership for locals so they can experience a vacation every day. The 100 members of this exclusive, intimate group obtain a sense of community as well as access to the upscale fitness center, where they can enjoy one-on-one instruction, the ability to dive into the clear pool, and quarterly offers.
But even without a membership, the on-site Michelin-starred eatery and the customized spa treatments make the Rosewood Sand Hill the place to be. Whether you want to host business meetings or wellness retreats, there is nowhere quite like this Menlo Park landmark.
"It's about evolution in terms of the standards around the world for a luxury hotel. When you build a new hotel, you can put in the best infrastructure, the best tools, bells, whistles—everything. For an existing luxury hotel, it's about elevating the expectations. You can never stand still in any form." —Philip Meyer, Managing Director
Q: Why did you decide to move to Menlo Park?
A: I'd traveled down here several times to visit the area; I had some friends at Stanford, and we would come down and visit even before the Sand Hill days. And I'm a road cyclist ... to me, some of the best cycling roads in North America, if not beyond, are located right here on our doorstep. So, that was a big draw. And the California dream, the California lifestyle, the climate—all of those things combined were very appealing. Now professionally, the hotel is one of our flagship [Rosewood Hotels & Resorts] properties, so the opportunity to lead and steer the ship here was very appealing from a career-growth point of view. All those things combined from a personal and professional point of view tipped the scale for me.
Q: With so many challenges in hospitality, what inspired you to stay?
A: Hospitality is something that gets in your blood, and for me, it's the ability to meet people—you have to sort of pinch yourself sometimes. For example, my brother was a huge music fan growing up, and the band The Police was his favorite—he had all the albums, and it was playing nonstop in the house—and I remember Sting and the other two guys on their reunion tour coming to the hotel I was working at and staying there for six weeks. I'm taking them up to show them the rooms, and I'm in this elevator and its the three of them and me riding up 14 floors, and I'm thinking, Wow! If my brother could see me now, he would die. I think it's those sorts of experiences that drove it. Similarly, [on] the day I passed my driving test in England, I knew I had to pass my driving test because I had to drive to the hotel I was working at as a waiter to serve The Queen Mother. And I think that ability hits you at a young age—that, Wow, this is kind of special—and it just keeps going.
Q: What advice would you give to someone looking to enter the hospitality industry?
A: I think you have to have that sense of hospitality, have that love of hospitality—really embrace the look and feel—and have that outlook. You can't be in the hospitality business with your foot half out the door thinking you want to be an actor. You have to be focused if it's going to be your career. When you look back to when you started out in this business, it's really about having patience. And I think whether you're bussing tables when you start out, washing pots, or peeling vegetables, it's about having that long-term vision.
Q: What has been your greatest achievement so far with the Rosewood Sand Hill?
A: The success of the hotel has been great to witness, especially in the last couple of years. It's about leading the team and having that ability to build a team around you that is very focused, very career- and hospitality-driven, and love what they do. So, having that ability to build the team has been really gratifying. Being able to attract people from all around the world to transfer to California and live that California dream for a couple of years really enables us to bring in talent from other parts of the world and to shape the look and feel of the property as well.
Q: What do you like to do when you're not at work?
A: To decompress on the weekends, it's a four- to five-hour bike ride; it's getting over to the coast and just really experiencing California for what it is. The roads, the climate, and the terrain are second to none. For me, that's the enjoyment, and having that diversity on our doorstep is what perks me up. Getting out to the coffee shop in Pescadero for some artichoke bread and a cup of coffee is heaven for me. And you're in the public eye and meeting people all the time, so it's nice to have a barbecue at home sometimes.
join our recommended business program
Great businesses deserve unique recognition and customers should be able to cut through the noise to easily find them. When customers see our recommendation badge on your website or on ours, they know your business stands out for a reason that matters.
LEARN MORE