Samantha Tov, REALTOR®
A caring Elk Grove realtor with a passion for listing homes.
Our Recommendation Program highlights top-quality California businesses with a demonstrated love for their community.
9240 Laguna Springs Drive, Suite 101, Elk Grove, CA 95758
GET DIRECTIONS
A Passionate Realtor Dedicated to Mentoring New Agents in Elk Grove
Samantha Tov is a caring Elk Grove realtor and the co-founder of Portfolio Real Estate. She specializes in listing homes and coaching sellers to obtain higher offers but also takes the time to mentor incoming real estate agents in Elk Grove. Equipped with two decades of experience in the Sacramento real estate market, Samantha understands the region's neighborhoods, consumer trends, and needs of local buyers—making her an invaluable asset for homeowners and prospective buyers.
Born in Cambodia, Samantha is a long-time California resident who's lived in the major hubs of Los Angeles and San Francisco, but she now calls the Sacramento area home. Offering a family-oriented lifestyle, Elk Grove and the surrounding region come with plenty of amenities without the commutes of the state's larger metropolitan cities. In addition to these perks, Sacramento boasts an entrepreneurial spirit and the opportunity for non-native English speakers to find community—two factors that resonate with Samantha's family.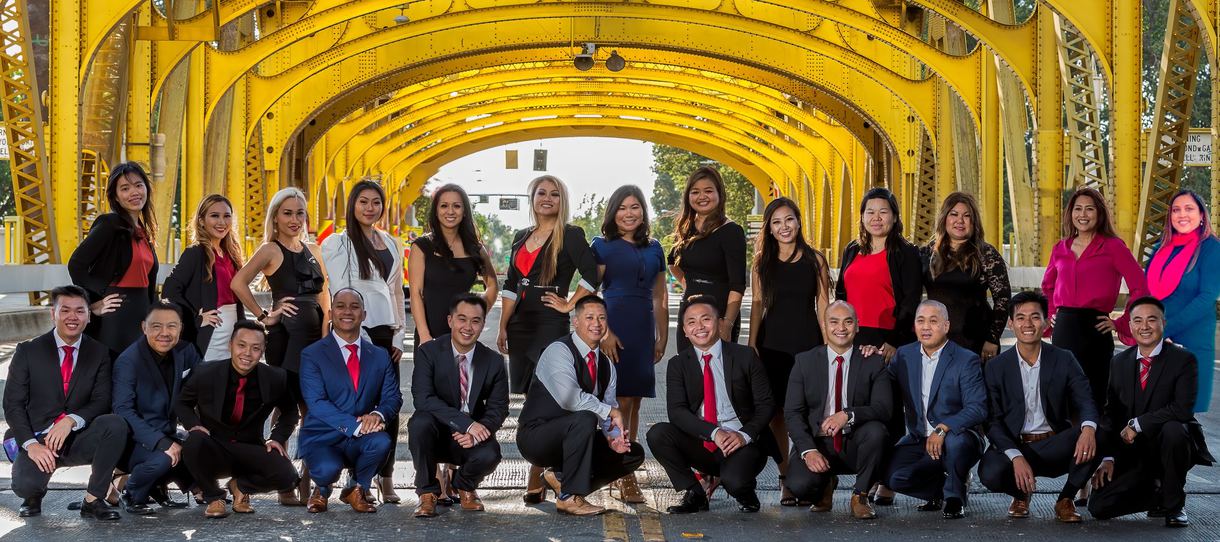 A Relationship-Focused Approach to Real Estate
Samantha and her family originally moved to Oklahoma to escape the Cambodian genocide and establish a better life for themselves. As some of the first Asian immigrants in the area, they struggled to fit in and longed for a community that spoke their language. Soon enough, they discovered that California felt like home and embodied their desire to become entrepreneurs.
After experiencing Los Angeles traffic and the high cost of living in San Francisco, Samantha settled down in the Sacramento area. "Sacramento is so easy," says Samantha. "The schools are good, there're so many parks, there's parking everywhere—it's like something you grew up watching when you were a child. It's very family-friendly."
Though she moved to Sacramento with her husband and kids to open a bakery in Land Park, Samantha was inspired to pursue a career in real estate when she became a single mother. The industry allowed her the flexibility to care for her children, help people, and further connect with the community she'd come to love. So, she started Portfolio Real Estate with Judy Cuong, who's been her business partner for over 12 years. Samantha is proud to run a women- and minority-owned firm, coach new agents, form long-lasting relationships, and increase the value her team can bring to potential clients and the larger community. Samantha partners with brokerages, stagers, and videographers—and covers their costs—so her buyers and sellers can feel confident that everything is taken care of.
MAKING THE COMMUNITY A BETTER PLACE
When Samantha isn't pricing homes and mentoring agents, you can find her cooking for anyone who's willing to eat and searching for additional ways to help others. While Samantha and the Portfolio Real Estate team excel at listing homes and enjoy handing keys to new homebuyers, their desire to give back is what makes them stand out. Samantha and her 35-person team find a way to make a difference in their community every month, whether it's by organizing mask donations for healthcare workers, taking hot food to homebound seniors, granting holiday wishes for families in need, collecting clothing to donate to the less fortunate, or donating a tent to the homeless for every home they sell.
Samantha Tov, Portfolio Real Estate, DRE #01258764
Samantha Tov, REALTOR®
9240 Laguna Springs Drive, Suite 101, Elk Grove, CA 95758
GET DIRECTIONS
---
join our recommended business program
We're committed to helping you discover the places, people and businesses that make our state Golden. Our online publication, updated daily, brings you all the content you need to live your California dreams. And that's just the beginning…
LEARN MORE

ABOUT US