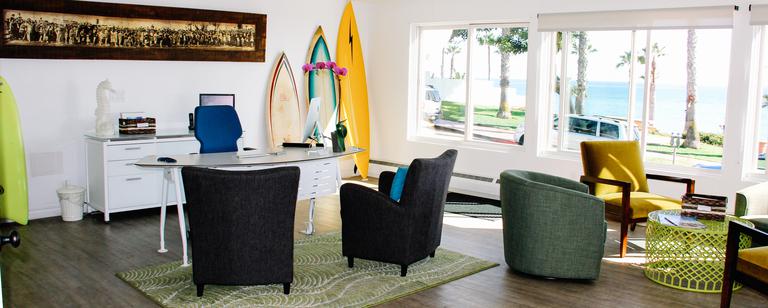 Sea Horse Resort
Unwind at this quaint seaside escape in San Clemente.
Our Recommendation Program highlights top-quality California businesses with a demonstrated love for their community.
A Quaint Seaside Resort in San Clemente


Waves break on the shores of San Clemente, and a fresh breeze blows in an air of relaxation as you settle into your home away from home. Located steps from the shore and a short walk from the sprouting downtown, the Sea Horse Resort allows guests to experience San Clemente like a local. Nestled along the Pacific coastline, equidistant from Los Angeles and San Diego, the Sea Horse Resort provides the perfect homebase for any Southern California adventure.
Sea Horse Resort has been in the McKinley family for decades, and once you step foot on the property, you'll understand why it's so highly acclaimed. A gracious staff, cozy accommodations, and a relaxed Orange County ambience make you feel right at home.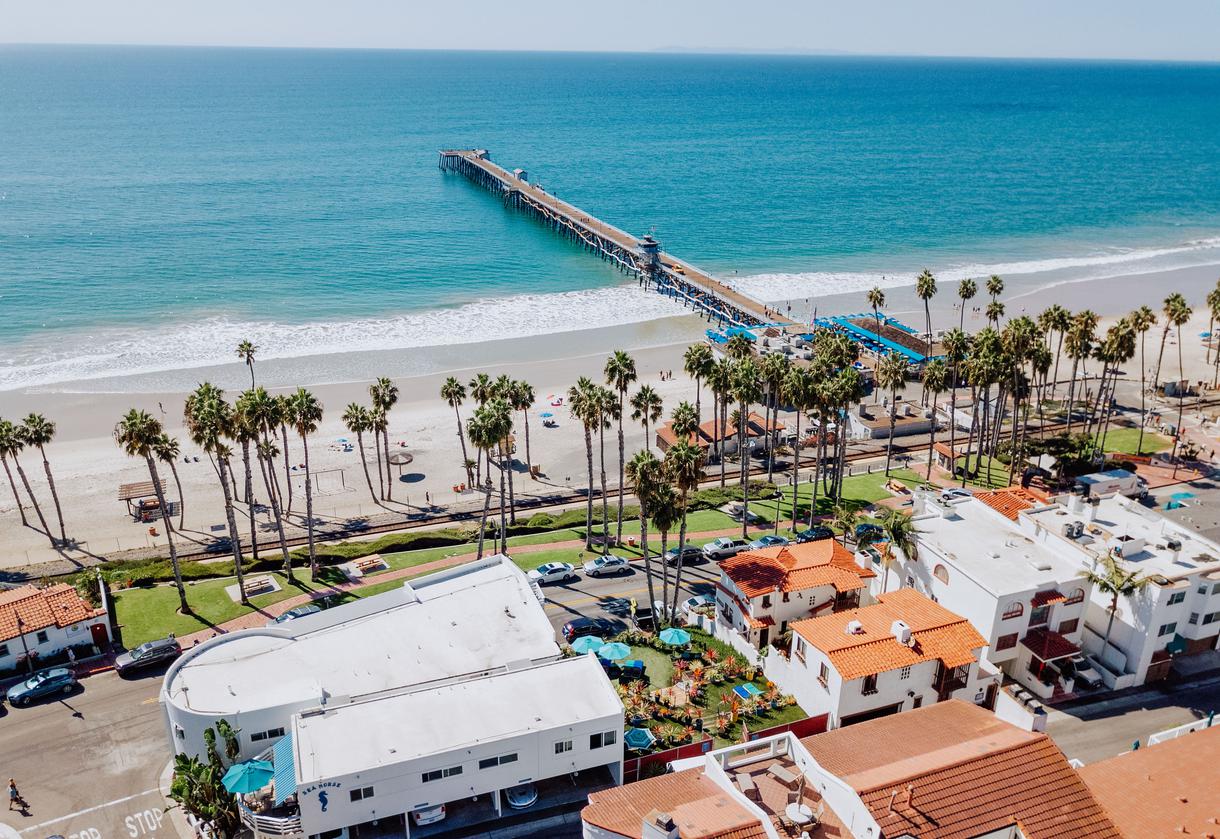 Diving Into The Sea Horse Resort


After living in Costa Mesa for many years, current owner Alba McKinley's in-laws were drawn to the coastal town of San Clemente. Though the city wasn't exactly known for its tourism industry in the late 1970s, the pair saw potential in the quiet beach town. They settled down in a house of their own before acquiring the Sea Horse Resort's three properties, marking the start of the family's legacy.
Alba and her husband took over operations at the Sea Horse Resort after having worked at the property during summers in college, but they have upheld the boutique hotel's approachability and charm. "It's been so much more fulfilling that I ever imagined," Alba says. "I don't really think of it as a job. For me it's just [about] keeping our guests and our employees happy."
Now equipped with studios and one- and two-bedroom suites, the Sea Horse Resort has something for every type of traveler. While families appreciate the affordability of the partial-view suites, couples and business travelers often prefer the stunning vistas of its waterfront accommodations.
Coastal Views and Upscale Amenities


Along with hiring an inviting staff, the Sea Horse Resort also offers a host of amenities for its guests. While the hotel covers all of the bases with daily cleaning service, complimentary parking and Wi-Fi, and a garden terrace overlooking the ocean, the resort goes above and beyond with the following perks.
Striking Panoramas: With the ocean just steps from every guest room, access to California's authentic beauty is perhaps the best amenity. Enjoy San Clemente's idyllic climate, incredible surfing sports, and picturesque pier without leaving the vicinity.
Proximity to Downtown: Boutiques, eateries, and entertainment venues await within walking distance of the resort. Revive your spirits with a night out on the town—without the hassle of finding parking—and return to see the pastel sunset over the Pacific.
Private Balconies: Breathe in the fresh coastal air from the comfort of your personal porch, take photos of the spectacular sunrise, and drink your morning coffee alfresco to appreciate true Southern California living.
Full Kitchens: Cook in your own space using local ingredients to make the resort feel more like home. Indulge in decadent dishes inspired by the farmers market, savor the local produce, and immerse your senses in San Clemente's culture.
Beach Access: Lounge on the beach with complimentary towels, umbrellas, and chairs to enhance your shoreside adventures, or take the beachfront trail for a leisurely five-mile walk with your pup. However you decide to spend your trip, make the most of your time in Orange County by spending every available second on the sandy beaches.
Q: What's your favorite part of owning the Sea Horse Resort?
A: I love seeing our repeat guests. As much as they remember us, we remember them also. We have so many repeat customers—a lot of which we've had for many years, so we know about them, their families, and why they come here—so it's nice to catch up with them. But at the same time, it's neat to meet new people, and I think one of the best parts of the job is talking to people from all over the world. We have a comfortable lobby area, so they'll just sit there and talk to us, and I always love hearing their stories.
Q: What has been your biggest challenge so far?
A: Managing the growth of the business. Since it's an older building, upgrading it [has been a challenge], but for the past 10 years or so, we've been upgrading our suites. I think [the hardest part is] trying to keep up with the growth and demand that we have while staying true to our family business. We have so many repeat guests, so [it's about] trying to manage that as well as all of the new demand that we have.
Q: What should new guests know about Sea Horse Resort?
A: We're just steps away from the beach, and we can accommodate so many different types of guests. We have small studios and larger one- and two- bedroom suites, so we accommodate business travelers, couples, and small families. A lot of our suites have kitchens, so you can stay for a night or you can stay for a couple weeks and feel comfortable. We're small, but we're dynamic.
join our recommended business program
Great businesses deserve unique recognition and customers should be able to cut through the noise to easily find them. When customers see our recommendation badge on your website or on ours, they know your business stands out for a reason that matters.
LEARN MORE