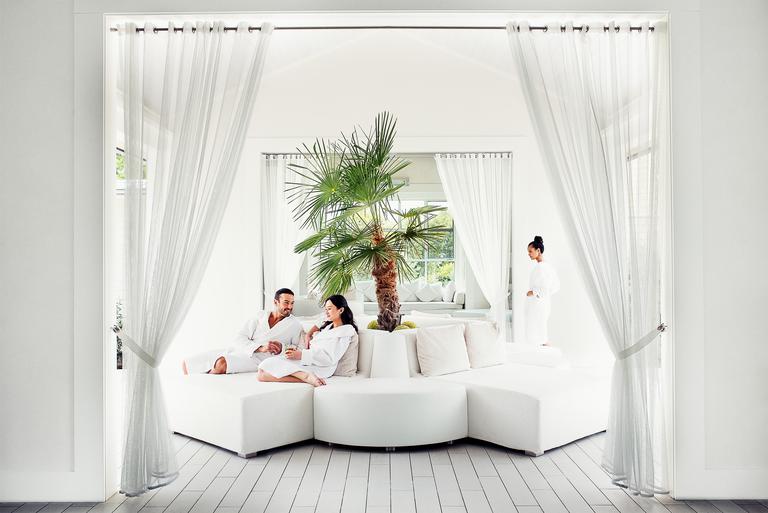 Spa Solage
Treat yourself at this tranquil, nature-inspired gem nestled in the Napa Valley.
Our Recommendation Program highlights top-quality California businesses with a demonstrated love for their community.
A Nature-Inspired Gem Nestled in the Napa Valley

While Napa Valley is a relaxing destination in itself, Calistoga's Spa Solage takes it to another level. Stimulated by the region's naturally occurring hot springs, the spa's rejuvenating treatments feature luxurious geothermal waters and mineral-enriched mud, which purify the skin and soothe the mind.
Tucked among the valley's beautiful landscape, merely five minutes from downtown Calistoga, the opulent Spa Solage taps into the best of both worlds. With restorative detox treatments, relaxing surroundings, and an extensive list of customized services, comfort and quality no longer have to exist separately.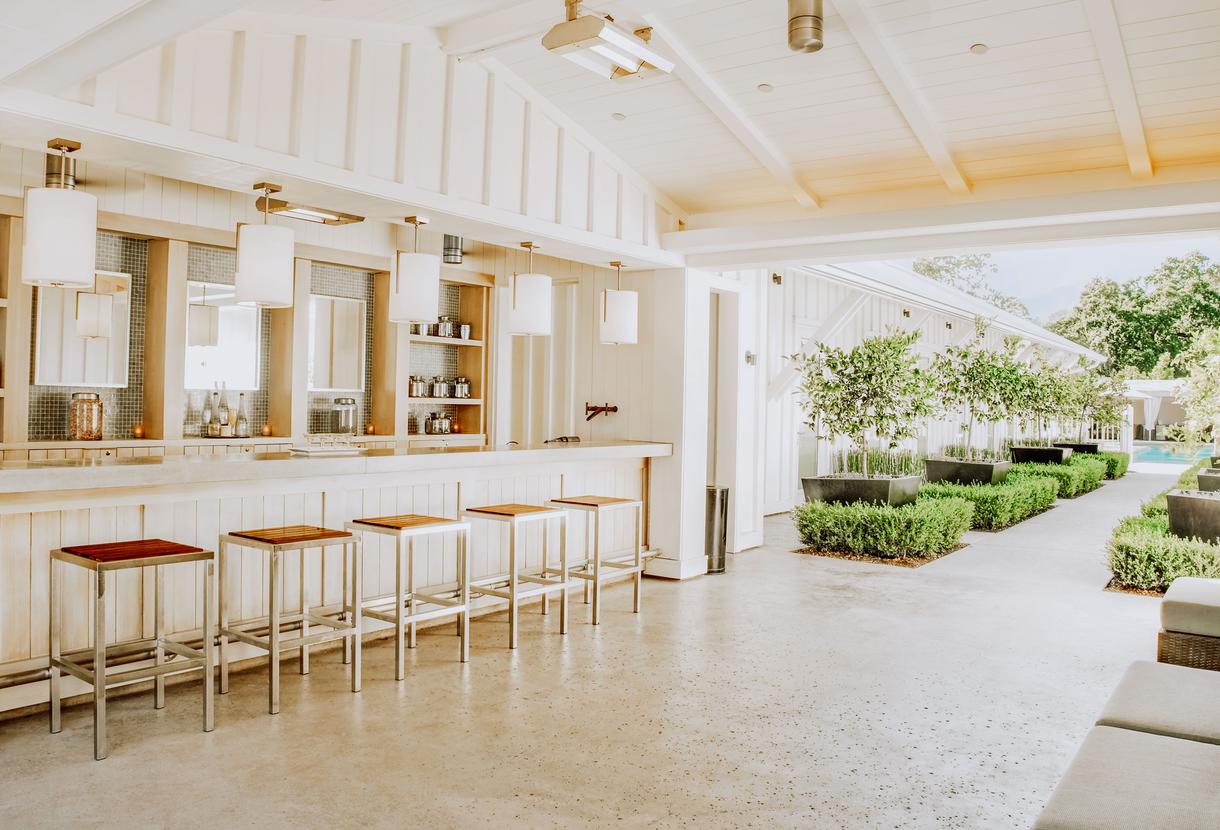 Environmentally Curated Experiences


Thanks to the unique weather patterns, soil variety, and mineral-infused hot springs in the Napa Valley, Calistoga has an abundance of ecologically conscious amenities. Take advantage of the bespoke spa menu to experience the serenity of California's Wine Country.
As you wander around the lavender-dotted landscape and endless vineyards, look out onto the rolling mountains, and plunge into the hydrotherapy bathing pools, you may wonder how you've ever lived without them. There are endless possibilities nestled within this 20,000-square-foot escape, especially in The Bathhouse.
Located in the heart of the spa, The Bathhouse provides a distinctive dose of wellness. Complete with five geothermal pools, there is something for everyone: A 103-degree jetted mineral pool offers instant relaxation; a jetted saline pool serves as a slightly cooler option; the large relaxation pool offers a comfortable 98-degree lounging opportunity; an ambient-temperature magnesium pool allows guest to soak casually; and a chilly, 50-degree plunge pool provides a shockingly refreshing dip. After getting your fix of these soothing waters, indulge in such desirable experiences as:
Solage Signature Mudslide
This three-part wellness treatment cleanses, nurtures, and restores skin. The detoxifying journey begins with a unique blend of mineral-enriched mud and pure essential oils to detoxify the body. Next, relax and rehydrate with a soak in the geothermal waters as the soothing sounds of harmonic music vibrate throughout the whole body.


Intentional Aromatherapy Massage
Set your intentions and blend your own massage oil to guide the results you desire. Your custom oil will then be used during a calming massage to soothe your muscles and reaffirm the outcomes you wished to see.


Cedarwood Citrus Body Scrub
Brighten and exfoliate your skin as the invigorating scents of citrus, juniper, cedar, and bergamot blend with desert salts to restore your body to its prime. Then, relax as a nurturing massage frees any lingering stress.


Brightening and Lightening Facial
Allow vitamin C and antioxidants to brighten your complexion, increase collagen production, and repair sun damage so you can feel confident exploring Calistoga.
Extend your spa experience with the following accompaniments for a deeply relaxing detox:
Botanical hair treatment and scalp massage

Neck, back, and shoulder massage

Foot reflexology

Ultimate foot rejuvenation
join our recommended business program
Great businesses deserve unique recognition and customers should be able to cut through the noise to easily find them. When customers see our recommendation badge on your website or on ours, they know your business stands out for a reason that matters.
LEARN MORE