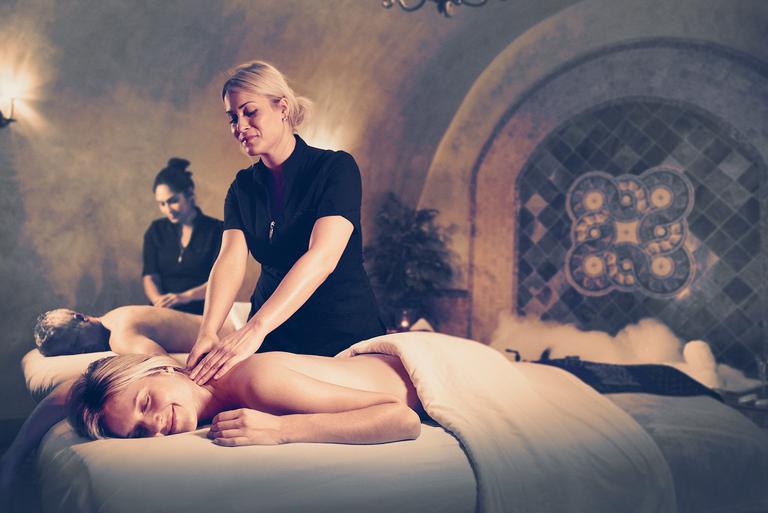 Spa Terra
Step inside a serene sanctuary underneath the earth.
Our Recommendation Program highlights top-quality California businesses with a demonstrated love for their community.
A Serene Escape Underneath Napa Valley's Vineyards


Escape to the intimate Estate Cave below the sweeping vineyards of Napa Valley, and take a deep breath of calming air. The relaxing sound of rushing water eases the mind as you step into the underground oasis of Spa Terra. A soothing dip in the whirlpool tub makes every worry drift away, and a decadent moment in the eucalyptus steam room rejuvenates the spirits. Just as a renewed sense of wellness starts to emerge, the invigorating exfoliation of the local lavender and essential-mineral scrub dissipates each drop of lingering tension, and the lavender body butter wrap completes the process of soothing the soul.
Luscious vineyards dot the surrounding landscape, showcasing Napa's fertile soils, though what's underneath the earth is what draws guests from far and wide to the unparalleled Spa Terra at Meritage Resort. The spa's unique location inspires deep relaxation and a sense of wonder as guests shed the stresses of daily life and retreat to the Estate Cave for luxurious pampering. Though the serene spa environment draws attention, the local landscape is never forgotten; Sonoma-grown lavender and local organic products pay homage to the Napa Valley's bounty through the spa's chef-curated menu.
Taking A Deep-Dive into Wellness

For Spa Terra, nothing is simply surface level. From the Estate Cave tucked underneath the property's vineyards to the bespoke spa menu derived from the on-site executive chef, this spa is determined to provide an experience unlike any other.
Indeed, guests can't help but unplug and unwind when they arrive, thanks to Spa Terra's unique environs. To enhance the overall experience, each of the nearly two-dozen treatments are intentionally crafted from the highest-quality local ingredients—producing results that last long after your appointment. These spa treatments include:
Illuminating Organic Bliss
Aromatic organic herbs and tree essence combine natural vitamins and bioflavonoid components for a treatment that both exfoliates and soothes the skin.
Cave Man's
This bespoke treatment deeply cleanses and refines skin to promote overall health. A complex peel and purifying organic masque round out this luxurious treatment, while a customized home-care regimen ensures lasting results.
Tension Tamer
Shed the discomfort of residual tension with a deep-pressure massage targeting the back, neck, and shoulders so only relaxation remains.
California Citrus Ritual
Exfoliating salt- and citrus-infused scrubs renew skin as a grapefruit oil and vitamin E citrus balm wrap hydrates the skin to leave it soft and glowing.
Uncork
This indulgent treatment starts with a grape-seed scrub and continues with an antioxidant- and mineral-rich wine and rosehip mud wrap for refreshed skin, then finishes with a cabernet grape–seed lotion.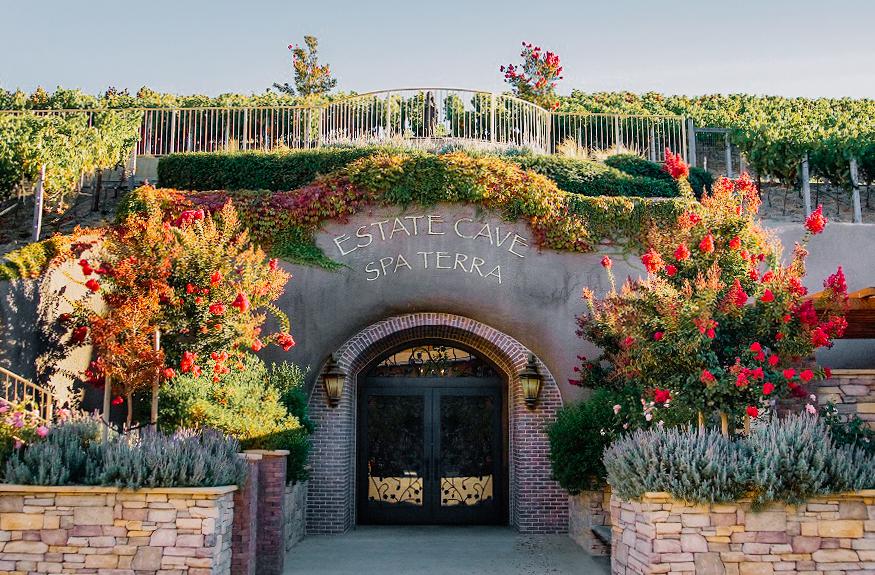 Guests can elevate any massage with the following enhancements for an unforgettable spa experience.

Organic aromatherapy oil

Lavender body butter

Foot treatment

Scalp treatment

Yoga balm
Q: What launched or inspired your career?
A: I went to a spa and received a facial. I was [thinking], What kind of job is this?, because being in the medical field, I was working with patients that were very sick. [I chose the] spa and wellness field because the guest was choosing to be there in the spa and take care of themselves. [So], I could still be a part of guest care without being a part of patient care.
Q: What excites you about the future?
A: Wellness is becoming—and is—more mainstream now, so many people are taking care of themselves and looking for places that support that lifestyle.
Q: What do you love most about being the Spa Director at Spa Terra?
A: The spa staff is what I love the most. I get to create an environment for the staff to come to work every day; I work for them.
join our recommended business program
Great businesses deserve unique recognition and customers should be able to cut through the noise to easily find them. When customers see our recommendation badge on your website or on ours, they know your business stands out for a reason that matters.
LEARN MORE