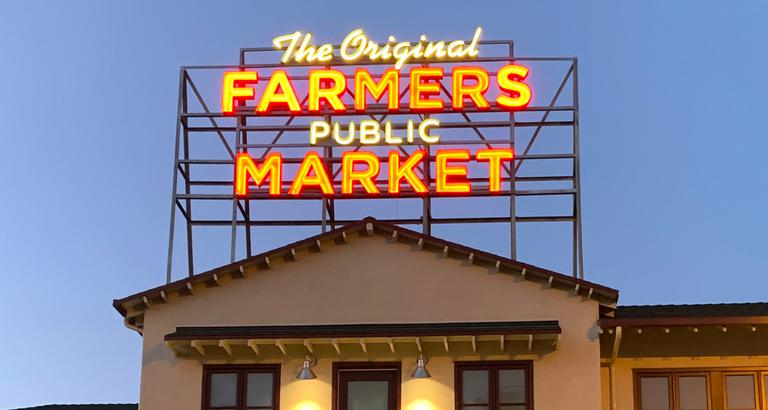 The Original Farmers Market
The premier shopping and dining destination in L.A.
Our Recommendation Program highlights top-quality California businesses with a demonstrated love for their community.
The California.com Recommended Business Program highlights only the best businesses in the Golden State. To be featured, each business must be highly regarded, have a unique California story, and make a positive impact in their community.
The Original Farmers Market Difference
The Original Farmers Market is just that—the original. Since 1934, the historic destination and L.A. landmark has served as the premier shopping and dining destination for locals and visitors alike. As a melting pot of culture and cuisine, the Market has launched some of the most iconic businesses in Los Angeles history, including everything from Frank Sinatra's favorite Patsy D'Amore's Pizza to the critically–acclaimed Bob's Coffee and Doughnuts.
Today, the Market continues to shine a light on locally–owned businesses, eateries, grocers, and specialty food purveyors. Visitors can enjoy everything from handmade confections from Littlejohn's English Toffee House to gourmet artisanal foods from Monsieur Marcel Gourmet Market, to house–made flavored pickles from Kaylin & Hobbs.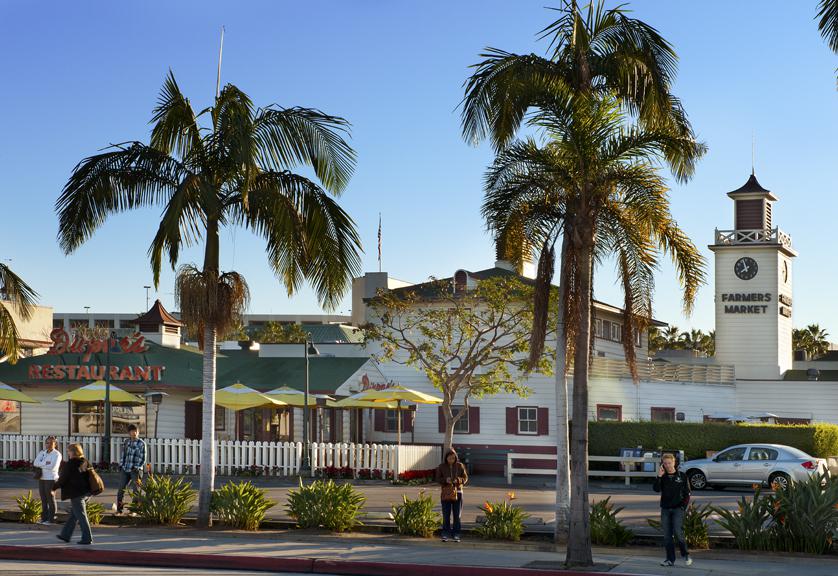 OUR CALIFORNIA DREAM
The story of The Original Farmers Market dates back to 1880 when A.F. Gilmore and his business partner purchased two dairy farms in the Los Angeles area. After ten years, the partners went their own ways and Gilmore took control of the 256–acre ranch located on what is now known as the corner of Third and Fairfax.
In 1934, local farmers began to recognize the ranch as a gathering place, parking on the plot to sell their fresh produce out of the back of their trucks. Just a few months later, the Market as we know it was born. Complete with permanent stalls and regular sellers, The Original Farmers Market hosted its first Fall Festival celebration, cementing its place in the Los Angeles landscape.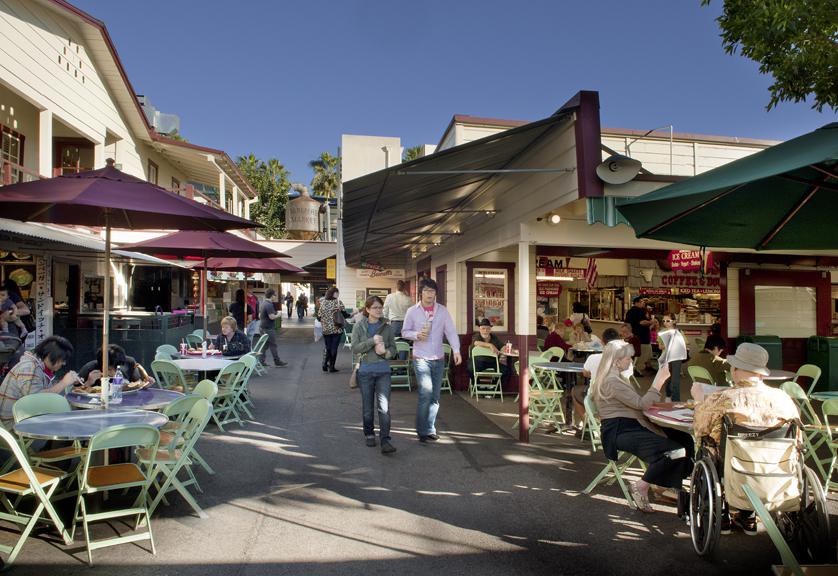 SPREADING CALIFORNIA LOVE
Community is the heart and soul of The Original Farmers Market, so giving back is woven into the culture of the Market and its merchants. For the past 86 years, the Market has partnered with the Salvation Army, serving as its top fundraising location in Southern California during the holiday season and hosting the Annual Kettle Kick-off. In addition, The Original Farmers Market partnered with The First-In Fire Foundation and Councilman David Ryu in 2020 to provide hearty meals to local firefighters who risk their lives to keep the community safe. Merchants such as Huntington Meats & Poultry and Monsieur Marcel contributed dishes in efforts to give thanks to these brave first responders.
join our recommended business program
Great businesses deserve unique recognition and customers should be able to cut through the noise to easily find them. When customers see our recommendation badge on your website or on ours, they know your business stands out for a reason that matters.
LEARN MORE