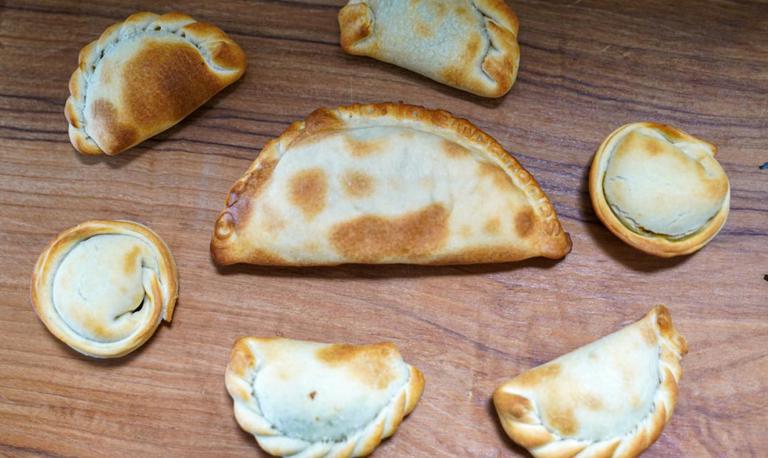 World Empanadas
A family-owned and run eatery serving empanadas.
Our Recommendation Program highlights top-quality California businesses with a demonstrated love for their community.
The California.com Recommended Business Program highlights only the best businesses in the Golden State. To be featured, each business must be highly regarded, have a unique California story, and make a positive impact in their community.
The World Empanadas Difference
World Empanadas is a family-owned and run business with over a dozen different types of empanadas. Since nearly every country has a similar dish where a savory or sweet filling is put into a dough and cooked, empanadas are a worldwide favorite. At World Empanadas, every item is wrapped in a deliciously flaky dough and baked to perfection in small batches. Choose between savory chicken and potato or sweet nutella and banana empanadas, or opt for the vegan and vegetarian options you can eat in-house or take to-go. World Empanadas sees the dough as a canvas where guests can creatively indulge in their favorite fillings.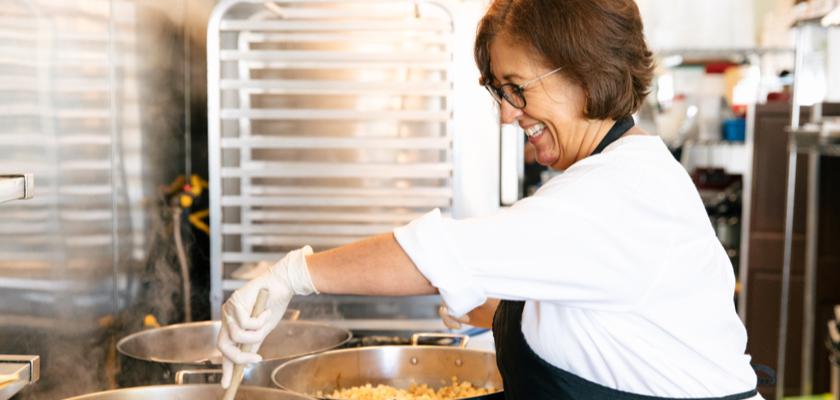 OUR CALIFORNIA DREAM
Though owner Rosalia Hirtz wasn't born in California, it has been her home since she was six years old. Having raised all three of her children and opened a business in the Golden State, the family is deeply rooted in California.
For the last 25 years, Burbank has been Hirtz's home and in 2012 she, her husband, and their two sons opened World Empanadas. Their youngest son, Matthew, had recently graduated from Le Cordon Bleu Culinary School in Pasadena and nothing—not even a lack of start-up funds—could stop the family from pursuing their dream.
Hirtz's husband sold his beloved 1968 Fiat to get the business off the ground and with the help of their friend George, World Empanadas opened its doors at the deli counter in the back of a 400-square-foot shop. Little did they know members of The Jimmy Kimmel Show would be some of their first customers, quickly followed by employees from Nickelodeon, Cartoon Network, Disney, and Warner Brothers.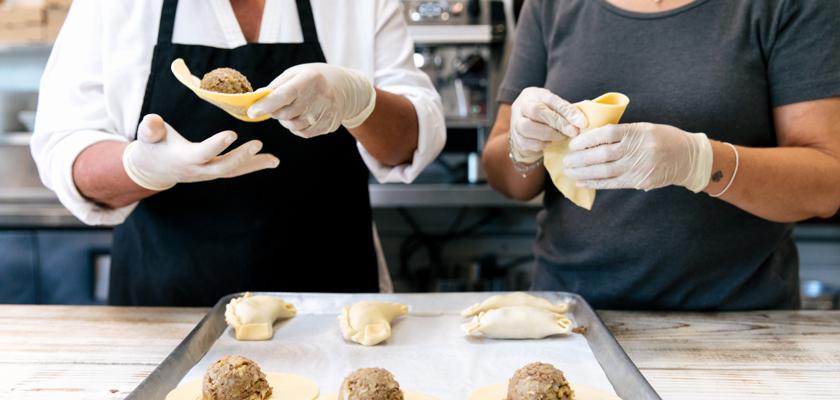 SPREADING CALIFORNIA LOVE
World Empanadas believes in honesty and in the unity that is created when people support small, local businesses and, in turn, those small businesses support and give back to their community. In addition to its commitment to providing the best food without added preservatives, coloring, or additives, World Empanadas has been recognized for its recycling initiatives, such as using recycled materials for its take-out containers and encouraging people to recycle and take care of our environment.
In addition to in-store initiatives, World Empanadas supports the community by donating food to schools and nonprofits, and participating in school fairs in which 25-percent of sales goes directly to support Burbank's schools.
join our recommended business program
Great businesses deserve unique recognition and customers should be able to cut through the noise to easily find them. When customers see our recommendation badge on your website or on ours, they know your business stands out for a reason that matters.
LEARN MORE