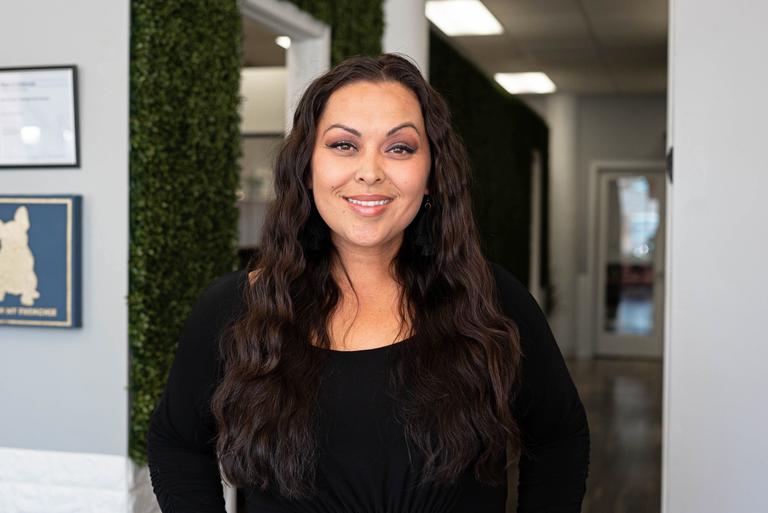 Zandra Ulloa Realty Group
She's the realtor in heels, on two wheels, closing deals.
Our Recommendation Program highlights top-quality California businesses with a demonstrated love for their community.
The realtor in heels, on two wheels, closing deals

Zandra Ulloa will be the first to tell that she isn't your typical real estate agent. The founder of San Diego's award-winning Zandra Ulloa Realty Group is not only a powerhouse realtor responsible for closing 400 transactions every year, but also a thrill-seeking mom of three with a passion for shoes, dirt biking, tacos, and of course, real estate.
Affectionately known as "Mama Z" or simply "Z," she prides herself on her real estate savviness and expertise as well as on her ability to be relatable to any seller or buyer in the San Diego area. "I know when to be professional, but I also love having fun," Zandra says.
Her fun-loving nature and vivacious spirit aren't all that make her a beloved agent in the San Diego region—she earns her five-star status by truly understanding the importance of listening, communicating, being patient, problem-solving, and helping clients achieve their goals.
Zandra explains, "I tell every client: 'You're going to be happy, sad, mad, frustrated, and confused—it's all a part of real estate. But I'm by your side. You're not going to do this alone. ... I'm always working for you.' "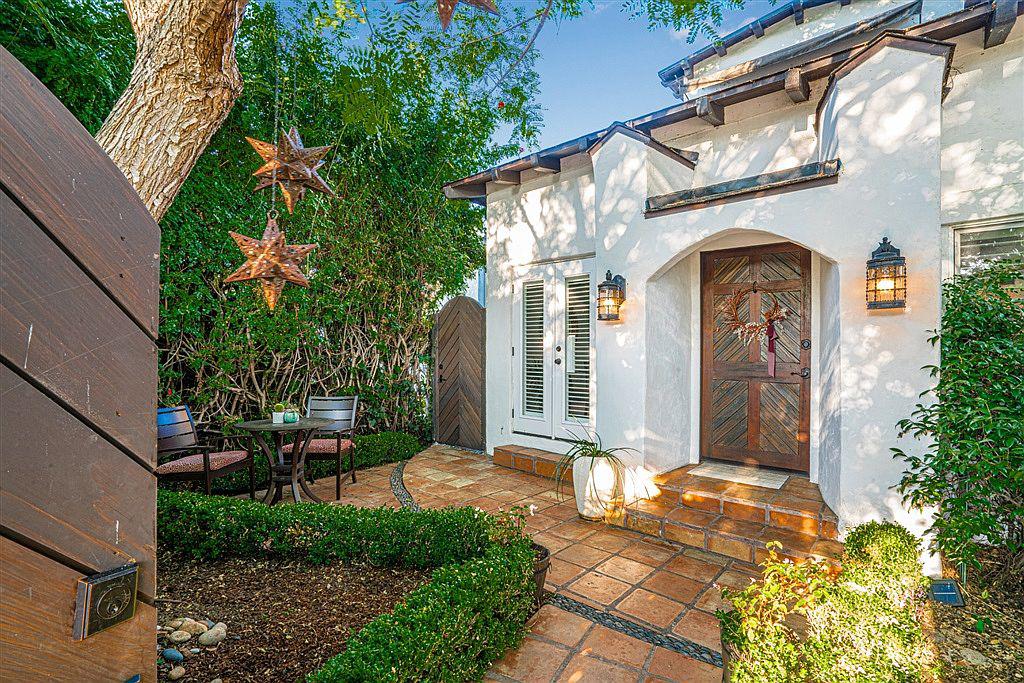 The Team Z Way
Since starting in real estate in 2013, Zandra and her team have closed over $525 million in sales volume and have received the highest possible team award—the SDAR Circle of Excellence Top 1% Platinum—for five consecutive years. Additionally, out of the 40,000 agents in San Diego, Zandra's firm was selected as a Zillow exclusive resale partner. The reason?
"The value and the expertise are truly there, so it's easy to work with us," Zandra says. "The expectation on Team Z is to help every client through clear direction, passion, and hand-holding. … We must be doing something right, because 85 percent of our clients are returning customers. And even though we have lots of clients, each one is made to feel like a VIP and a priority all the time. I feel our duty is to help people through real estate and to make a difficult transaction [such as buying or selling a home] as seamless as possible."
As a seller's agent, Zandra specializes in the strategic planning and research of selling homes in the shortest amount of time yet for the most amount of money. She also educates sellers on the selling process, their immediate market area, and the importance of collaboration and communication throughout the listing process. Additionally, she'll use her tactful negotiation skills to ensure her clients sell their home at the best possible price and follow it through until the successful closing.
As a buying agent, she educates clients on the home-buying process and listens attentively to their needs, wants, and goals to help them find an ideal home. "Our goal at Team Z is to never let you settle," she says. "We're strategic with making sure you don't settle and you make a great investment. … If you're too scared or you're not sure where to start, sitting down and doing a consultation with us will help us build the bigger picture."
No matter what Zandra is helping you with, you can rest assured that she truly comprehends the variety of facets involved in the real estate process. Over the years, she's been through it all: She's sold a home, lost a home, and gained a home. "I've been a part of every title, so that helps me understand what everyone goes through," she says. "So whether it's buying a new home at a great price or losing a home because of a short sale and the market crashing, I have been through it."
"My goal is to be a forever partner with you. My goal is to continue to be a resource to you, where you become a 'move up' client and go from your townhome, to a smaller detached home, to your dream home." — Zandra Ulloa

She's Born WIth It
Zandra's real estate experiences have certainly equipped her with the skills and knowledge needed to succeed in this industry, but she also relies on her natural instincts—she's always had a knack for sales and communications as well as a competitive streak, characteristics she largely attributes to her parents. With a military father and an entrepreneur mother, Zandra learned how to be an influencer and a competitor at a young age.
Zandra recalls, "My dad would tell me, 'The only person who can get it done is you, and the only person who can't get it done is you. Make a choice.' So, I believe how you do anything is how you do everything, and I always put my best foot forward."
She channels this mindset to help every single one of her clients find their ideal home—a task she doesn't take lightly. She knows all too well that buying or selling a home is a significant financial decision and that she's being entrusted with handling people's most important assets. But she has the resources and savvy to set all clients up for success, and she works hand-in-hand with them to ensure they know what to expect during the process and to create a plan of action.
Zandra says, "I pride myself on knowing this industry, and it's not just about telling people what they want to hear, but also what they need to hear to make sure they have the ability to reach that goal [of buying or selling.]"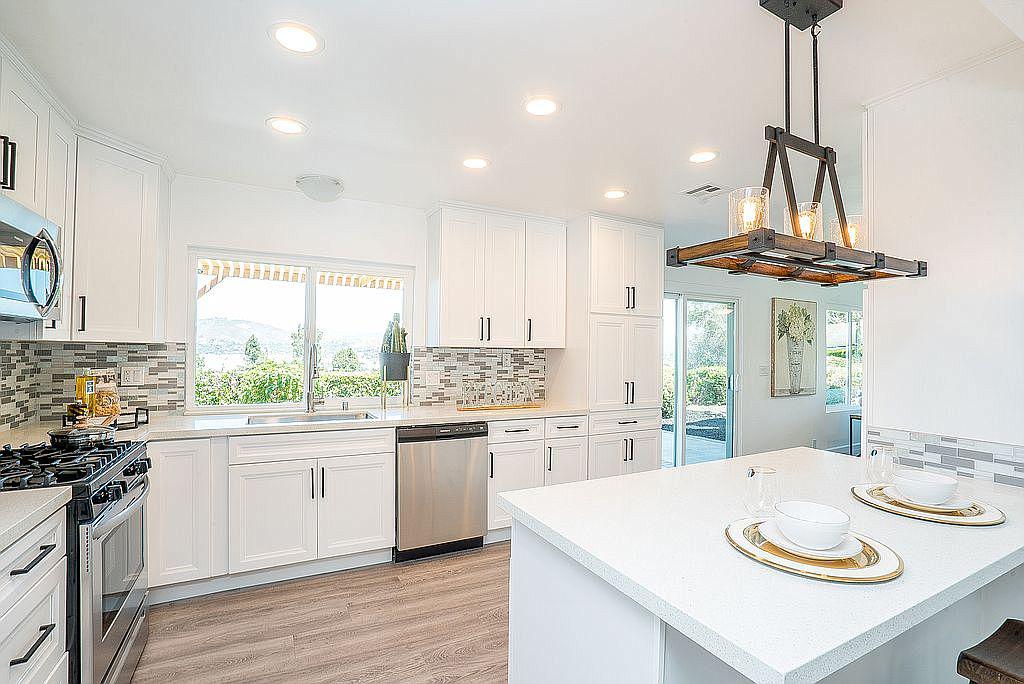 She also feels incredibly lucky to live and work in San Diego. Though she was born in Guam and raised in Hawaii, Zandra is a San Diegan through and through; she's lived in the sun-soaked city for nearly 30 years and never wants to leave. "I love the San Diego culture as a whole," she says. "We have the diversity of food and the versatility to take the kids to the snow, the beach, the desert, and all the attractions here. … We're in an area where we can do anything."
When she's not working with her real estate clients (or riding street bikes in heels), Zandra gives back to the community and her industry, providing trainings and offering her real estate expertise to help others build their careers. She particularly enjoys mentoring and helping her agents succeed: "Because of my team, I wouldn't be able to keep doing what I'm doing," she says. "They make all the difference in my why, and it is so rewarding to help people change their lives for the better."
Zandra Ulloa, Zandra Ulloa Realty Group, Active Realty, Inc., DRE# 01849548

join our recommended business program
Great businesses deserve unique recognition and customers should be able to cut through the noise to easily find them. When customers see our recommendation badge on your website or on ours, they know your business stands out for a reason that matters.
LEARN MORE