By

California.com
April 13, 2021
"The success of every woman should be the inspiration to another. We should raise each other up." - Serena Williams
Wondering how to become wonderwoman? Strength, stamina, and determination is all you need. From basketball and gymnastics to swimming and soccer, the Golden State is home to the most famous sports women in history. Their achievements are living proof that females in sports have not only defied all odds and conquered their inner demons, but also successfully advocated for gender inclusion. Here's a list of California's amazing sportswomen; get inspired and conquer your dreams.
Famous Female Athletes in the WNBA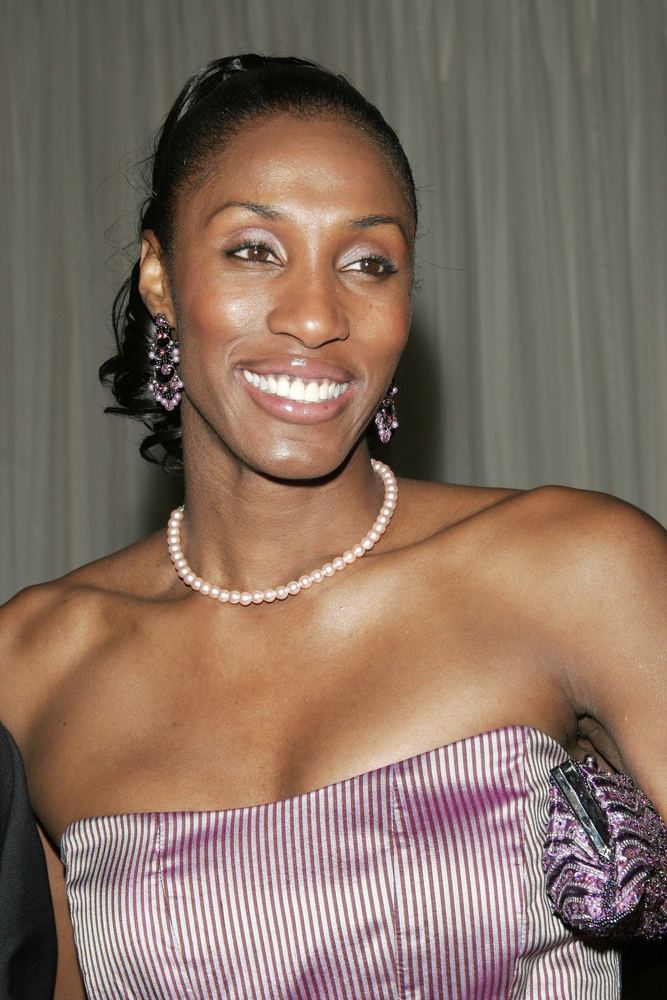 Lisa Leslie
Four Olympic gold medals and three WNBA MVP titles are not tales of fictional triumph, they're Lisa Leslie's actual achievements. In 2002, Leslie slammed the first dunk ever in the WNBA, but she didn't stop there. In 2005, Lisa became the first WNBA player to dunk during an all-star game—quite the living legend, wouldn't you say?
After 11 incredible seasons with the Los Angeles Sparks, the Gardena native retired in 2009. But, retirement doesn't mean slowing down. Leslie currently coaches the Triplets in the BIG3 professional basketball league, continuing to serve as an inspiration for women everywhere.
Diana Taurasi
If you're not mentioning Diana Taurasi, are you even having a conversation about amazing women in sports? Nicknamed the "White Mamba" by Kobe Bryant himself, Taurasi continues to raise the bar for women and athletes alike.
The Glendale native is all about determination—Diana holds four Olympic gold medals (if she isn't killing it, we don't know who is). Taurasi has been referred to as a shark, thanks to her voracious appetite for success. This three-time WNBA Champion definitely deserves to be celebrated as one of the most famous female athletes.
Strong Women in Soccer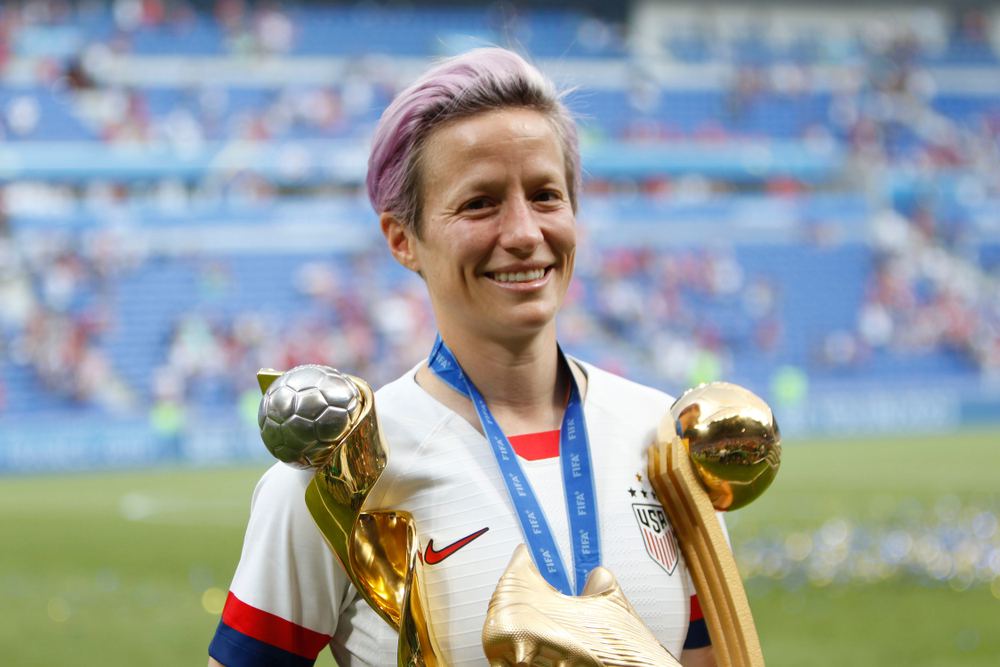 Megan Rapinoe
California native Megan Rapinoe is hands down one of the most famous sportswomen in the world of soccer. Born in Redding, this professional go-getter plays for OL Reign, as well as the U.S. National team. While some would've stopped at two Olympic Medals and three FIFA Women's World Cup Champion titles, Rapinoe was just getting started.
The trailblazer was inducted into the Shasta County Sports Hall of Fame in 2014. Rapinoe went on to win the Golden Boot and Golden Ball awards at the Women's World Cup in France in 2019. Now, she uses her platform to advocate for equal pay, LGBT rights, and racial injustice (#goals).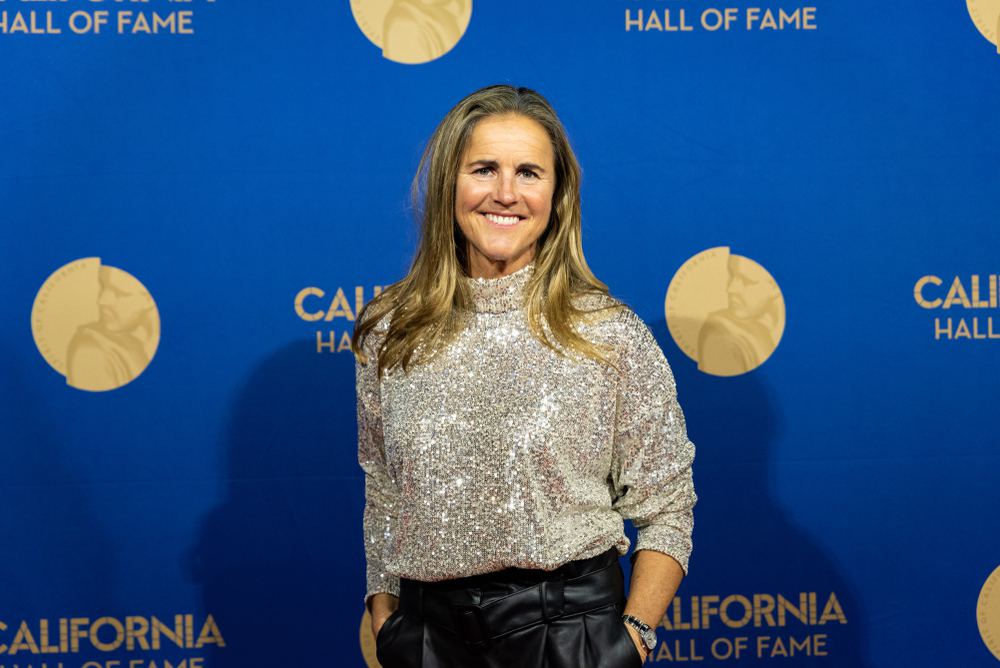 Brandi Chastain
The two-time FIFA Women's World Cup champion is a soccer legend. Brandi Chastain remains one of the top celebrated female athletes. Her 1999 World Cup-winning penalty shootout was legendary.
Though the San Jose native is now retired, Chastain continues to crush the game. Currently the Varsity Head Coach for Bellarmine College Preparatory, she led her team to multiple victories. Is there a better way to get women interested in soccer than by having a two-time Olympic gold medalist teach them the ropes?
Famous Sportswomen in Tennis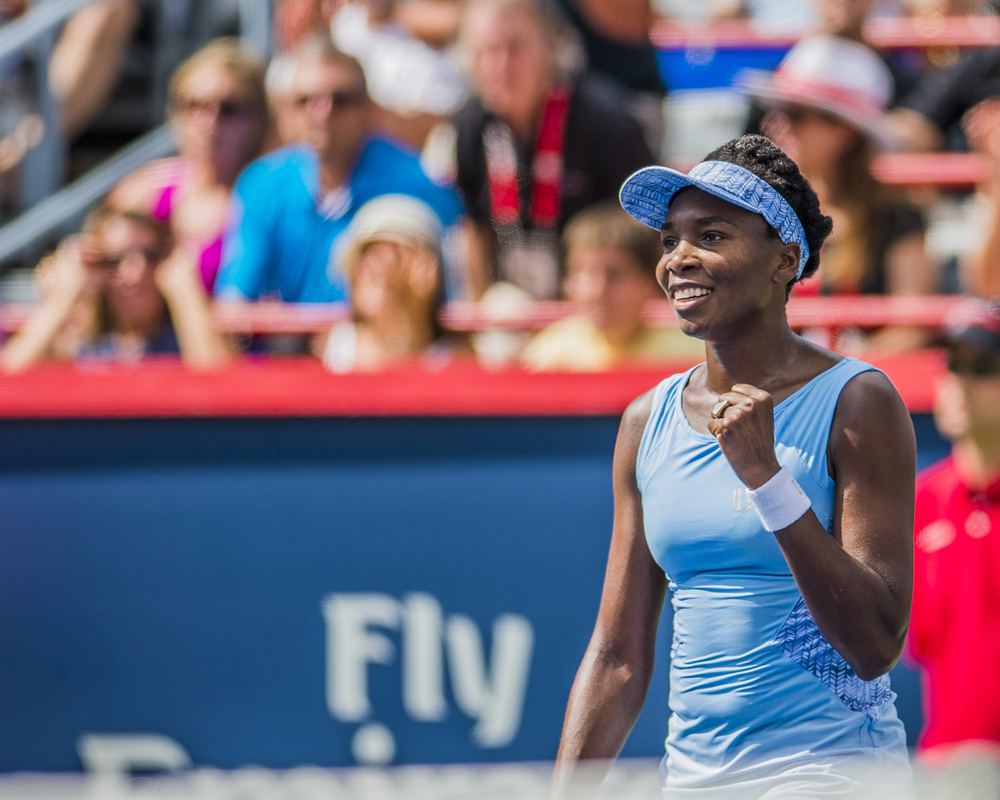 Venus Williams
It's without a doubt that Venus Williams is revolutionary both on and off the tennis court. Alongside Serena, Venus has changed the game of tennis forever thanks to her strength and determination.
The Lynwood-native is world-renowned for her superb technique and powerful serves.
First stepping on the scene in the early 2000s, this trailblazer has an endless list of accomplishments, which include:
Venus Williams is the first-ever African American woman to be ranked the world's number one by

the Women's Tennis Association

She's one of only two women (alongside Pam Shriver in 1978) to reach the U.S. Open Final on her first attempt in 1997

Williams is one of the only women (alongside her sister) to win four Olympic gold medals in tennis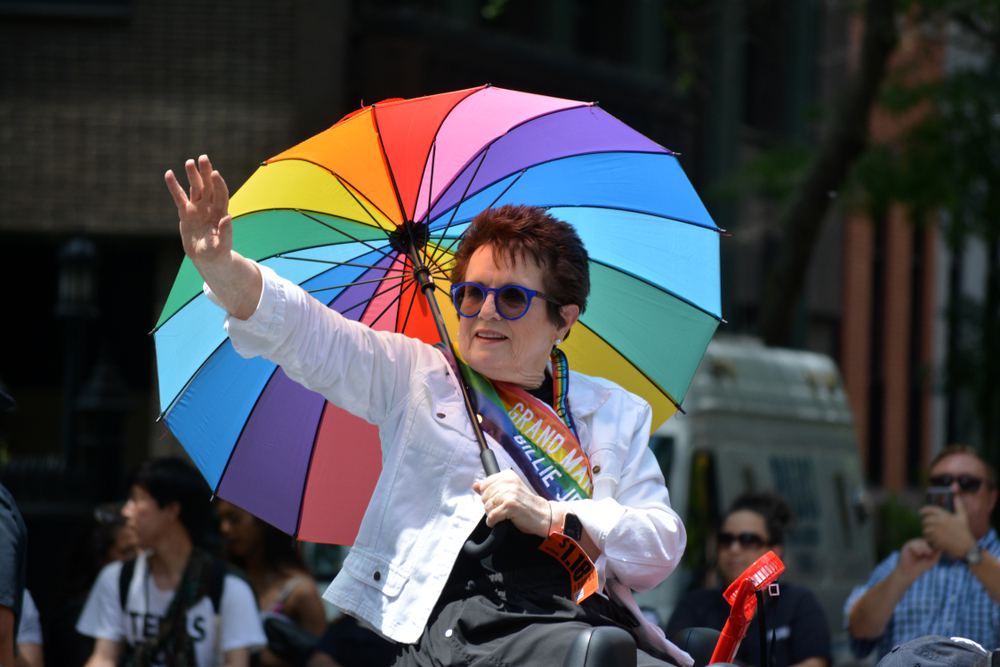 Billie Jean King
The number one ranked women's tennis player is not a title you earn by playing it safe. A legendary win against Bobby Riggs in the "Battle of the Sexes" catapulted the then-29-year-old Billie Jean King to stardom. Despite her success, King remained humble, inspiring the 90 million viewers during that heated match.
Born in Long Beach, King was quick to recognize the discrimination women faced in sports. Upon realizing that the U.S. Open was offering women and men different prizes, King spoke out. Thanks to her activism, in 1973 the U.S. Open became the first major tournament to offer equal financial prizes to both sexes.
The Best Black Female Athletes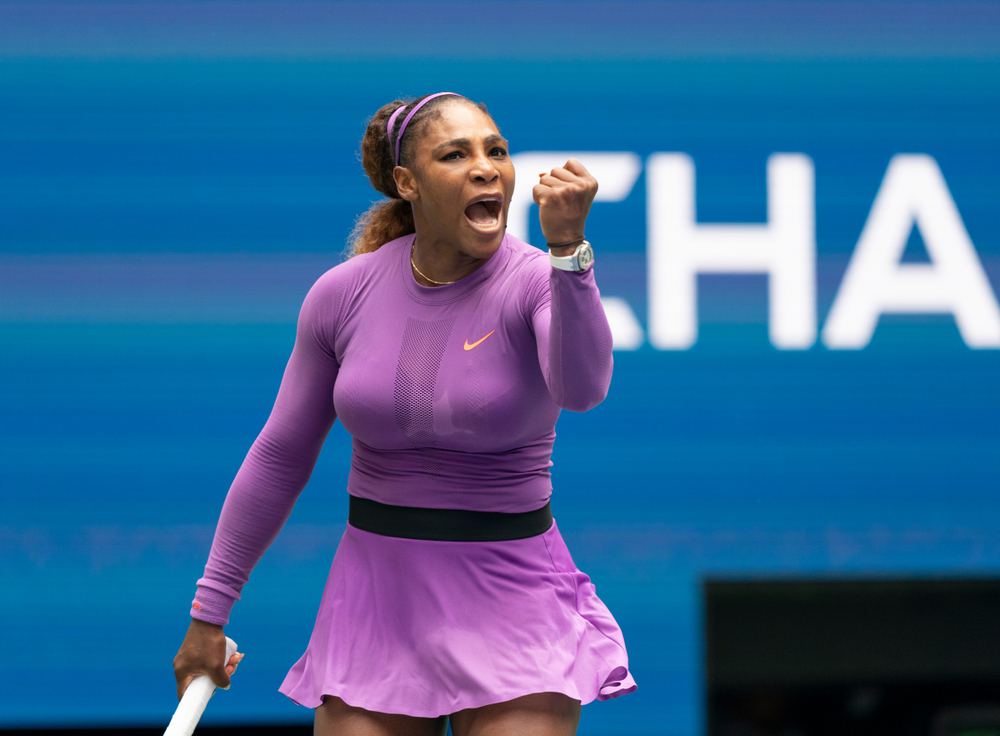 Serena Williams
The world of tennis gained a revolutionary force with Serena Williams—arguably the most famous Black female sportswoman in California. With 23 Grand Slam titles in singles, 14 in women's doubles, and two in mixed doubles, Williams continues to stun the world with her talent.
Ever since she stepped into the spotlight, Serena has been killin' it. She played the Australian Open when she was eight weeks pregnant and won. Williams also became the holder of all four Grand Slam titles simultaneously. It's safe to say there's no stopping one of the highest-paid female athletes anytime soon.
Marion Jones
Nicknamed "The Fastest Woman on Earth," Marion Jones is truly a force to be reckoned with. The L.A. native is a former world champion with five Olympic gold medals under her belt. Jones was the first woman to score five track-and-field medals during a single Olympics. Besides excelling at track and field, Jones also played for the Tulsa Shock in the WNBA.
The Best Female Athletes of all time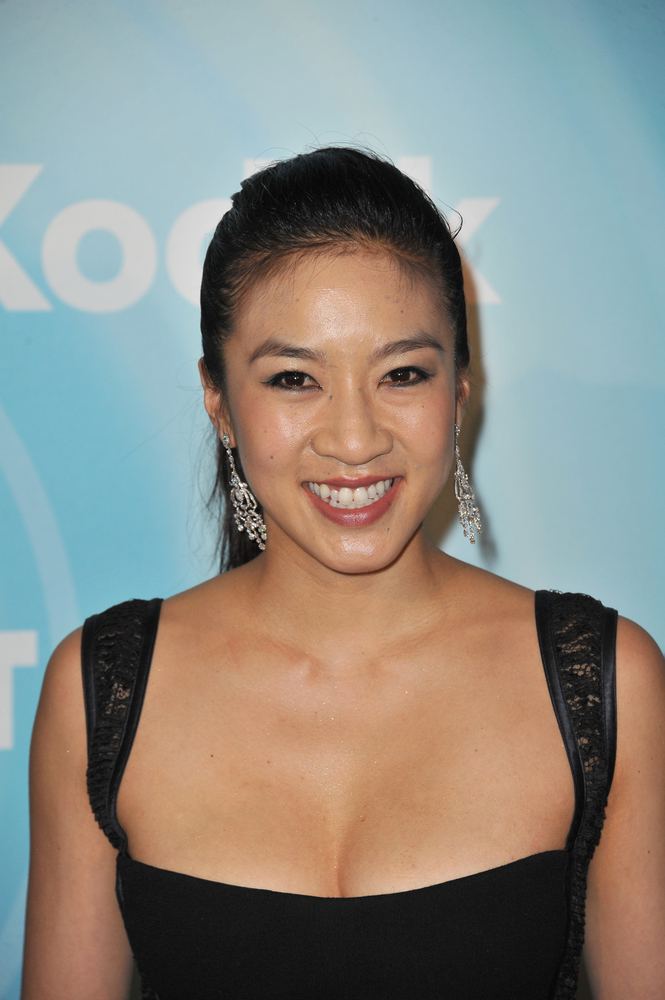 Michelle Kwan
With 40 triumphant championships throughout her career, Torrance-native Michelle Kwan forever remains a figure-skating inspiration. Using unparalleled technique, elegance, and grace, Kwan's style on ice is unparalleled. The two-time Olympic medalist was inducted into the California Sports Hall of Fame in 2017, an accomplishment every female in sports should be proud of.
Shannon Aikman
Shannon "The Cannon" Aikman began her career in Hermosa Beach. The legendary surfer learned to ride the waves at a young age—the beach was just steps away from her parent's home. Aikman went on to surf professionally as a member of the California Golden Girls.
Several of her achievements include:
Rated among the top three at the International Professional Surfers World Tour for five years

Founding the Corona del Mar High School Surfing Team in 1974

Being a founding board member of the Women's International Surfing Association in 1975

Being inducted into the Surfing Walk of Fame in 2016 for pioneering modern-day professional surfing


Inspired? Time to take your fitness routine to the next level, 'cause we're going pro.