California is undoubtedly unlike any other state, boasting pristine beaches, crashing surf, gorgeous mountains, and year-round moderate temperatures. But residing in a place with such enticing features can sometimes come at a cost. A rising number of California cities are becoming increasingly expensive. And many Californians—especially aspiring millennial homebuyers and residents living in larger metropolitan areas like sunny Los Angeles and buzzy San Francisco—are certainly feeling the financial squeeze, as the state's housing and rent prices continue to climb but wages stay relatively stagnant.
Despite its infamous reputation as the most expensive state in the country, California (believe it or not) still has several economically sound places to reside. You just have to know where to look, and now you have some guidance. Personal finance company SmartAsset crunched the numbers to determine the cheapest California cities to live in by creating an affordability index, which weighed property taxes, homeowners' insurance fees, and mortgage payments relative to income.
The results? Most of the affordable cities are tucked away in California's inland regions, where there are hotter summer temperatures and dry desert landscapes. The good news, however, is that many of them are still within close driving distance to popular destinations. For instance, one of the Central Valley cities on the list is less than a two-hour drive from both San Francisco and the famous California coastline. And the most affordable town—California City—is less than two hours away from Los Angeles. Look at this way: You will have an excuse to enjoy more California road trips and listen to new binge-worthy California podcasts.
So, if you want to live in one of America's most exciting states but don't want to deal with the high real estate prices (and still want to be fairly close to famed attractions and bustling metropolitan areas), here are some of the least expensive places to live in California.
The Cheapest Places to Live in California
1. California City, Kern County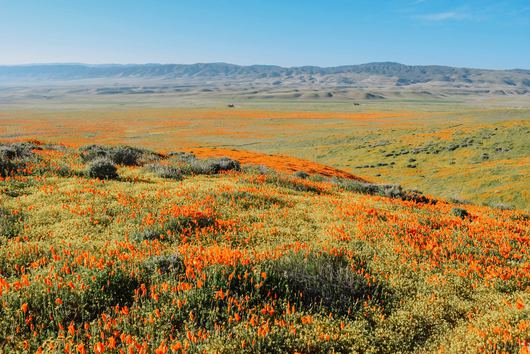 Closest metropolitan city: Los Angeles, which is approximately two hours southwest
Median sale price: $231,043
Median household income: $48,776
Population: 13,972
Situated in the Antelope Valley, about 65 miles southwest of Death Valley National Park, California City is the third largest town in the state by area, boasting tons of open space. Homes in this Southern California city sell for less than $250,000, while condos go for about $100,000. The average annual mortgage payment is roughly $4,700—which rivals the monthly rent of a one-bedroom condo in San Francisco.
2. Homeland, Riverside County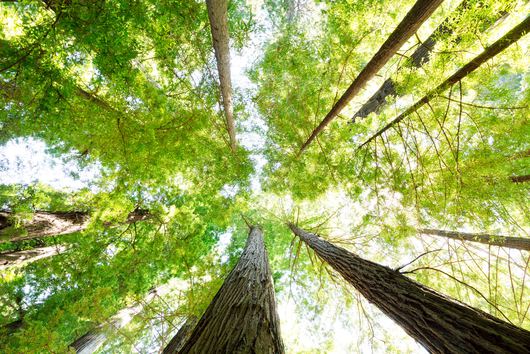 Closest metropolitan city: Palm Springs, which is about one hour away
Median sale price: $286,828
Median household income: $38,895
Population: 5,969
This suburban Southern California town is bordered by the San Bernardino National Forest and is merely an hour and a half away from Los Angeles. Homeland offers a variety of houses for less than $300,000, with median mortgage payments averaging around $4,000.
3. Imperial, Imperial County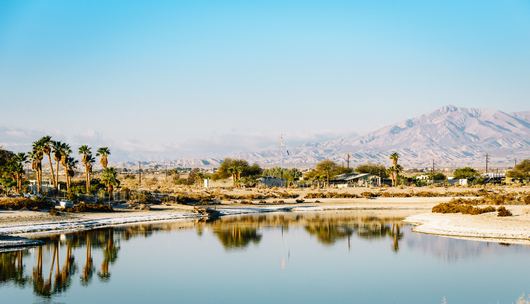 Closest metropolitan city: San Diego, which is situated two hours west
Median sale price: $270,484
Median household income: $85,163
Population: 17,550
Located between the California-Mexico border and the Salton Sea, Imperial is a vibrant agricultural community about two hours east of San Diego. The majority of houses in Imperial sell for under $300,000, while monthly rents for two-bedroom apartments hover around $1,000.
4. Madera Acres, Madera County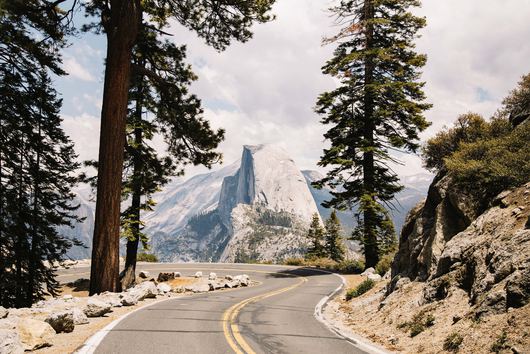 Location: San Jose, which is located two hours and fifteen minutes away
Median sale price: $324,000
Median household income: $45,633
Population: 9,163
Madera Acres is a small city nestled in the Central Valley, just outside of Fresno, where the average home sells for less than $350,000. Madera Acres is also ideally located; head west for about two and a half hours to arrive at the Golden State's iconic coastline, or drive less an hour and a half to the east to experience some of the best California campgrounds and explore such famed outdoor destinations as Sequoia National Forest and Yosemite National Park.
5. Ridgecrest, Kern County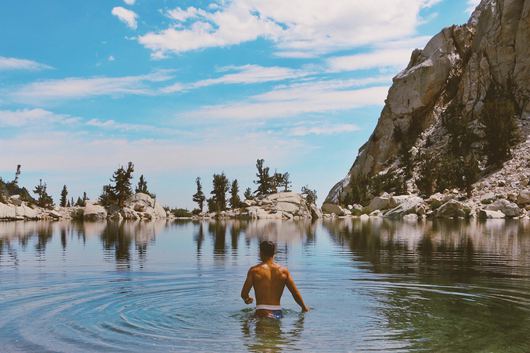 Closest metropolitan city: Los Angeles, which lies two hours and forty minutes southwest
Median sale price: $217,000
Median household income: $60,794
Population: 28,880
Tucked away in the northeastern corner of Kern County, between Death Valley National Park and Sequoia National Forest, Ridgecrest is less than two hours away from the highest and lowest points in the continental United States (Mount Whitney and Badwater Basin, respectively). In this town, the median home price is $217,000, and the average rent of a one-bedroom apartment is less than $1,000 per month.
Obviously, major cities like San Francisco and Los Angeles will never be on this list, but that doesn't mean you will be missing out on all of the California fun. For instance, if you desire to be closer to the coast, check out Madera Acres. And if you want to live near the Mexico border and enjoy international date nights, you could try Imperial.
These smaller cities may not offer oceanfront property or luxe mountain homes, but they are certainly affordable and they each have their own unique appeal—and who knows, they just may surprise you. But if you are set on living in one of California's most exciting and diverse cities, check out the cheapest places to live in the Bay Area.