Between the cost of airfare, ground transportation, hotels, park tickets, and meals, the cost of planning a Disneyland trip can easily become overwhelming—but it doesn't have to be. That's right, it is absolutely possible to do Disneyland on a budget. While cheap trips to Disneyland do take a bit of extra planning, your time will be well-spent when you save hundreds of dollars on your next visit. Here's what you need to know to save the big bucks.
1. Consider Investing in an Annual Passport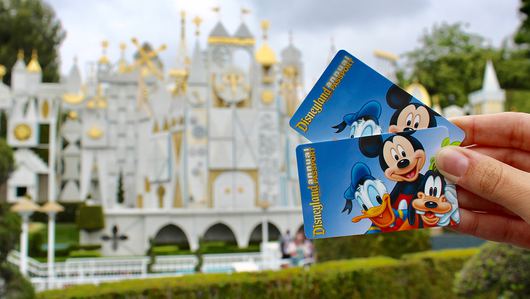 No, I'm not crazy—just hear me out on this one. California residents have the option to purchase Disney Passports; simply pay $154 upfront, then make 12 monthly payments to enjoy park admission all year. While this can increase the overall price you pay (depending on how many days you plan to stay), it can save you tons of money if you return to the park multiple times within the year. Southern California residents save even more with lower monthly payments, so make sure to look into it.
Annual passholders also get a 10-percent discount on purchases at several eateries and retailers across Disneyland and Disney California Adventure, which can save you some major cash. If nothing else, the payment options for the annual passes spread out the cost throughout the year, so the initial cost won't be so shocking when you purchase all of the passes for your family at once.
2.
Travel During the Off-Season
If you plan to visit for only one day, make sure you do some research; Disneyland ticket prices vary depending on the day, and value-day tickets are nearly $50 cheaper than peak-day tickets. (Even if you have an Annual Passport or are planning to go for multiple days, it's good to know when Disneyland expects to have peak attendance so you can avoid planning your vacation on the busiest days of the year.)
Visiting during "value days" can also save you money on your accommodations, as fewer people will be vying for them. Planning ahead can save you valuable time, too, because the lines for the rides and food vendors will likely be shorter—plus, with smaller crowds, it's easier to get from one land to another.
3. Take Advantage of Discounts on Disneyland Passes
Costco and AAA often offer discounted Disneyland tickets. Though you won't save as much money upfront as you would with monthly payments on the Annual Passport, these lower-priced passes are ideal for single visits or shorter trips where you wouldn't realize the savings of an annual membership.
4. Look for Airline Deals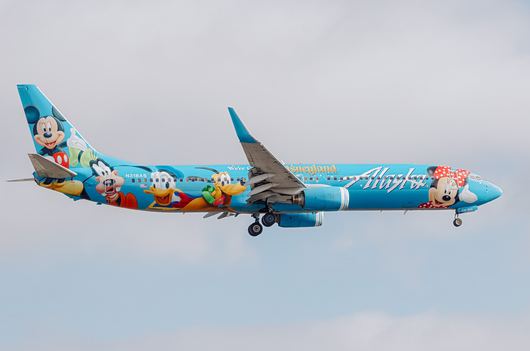 Waiting until the last minute can be disastrous when it comes to airline prices, so again, plan ahead. Southwest Airlines fares can be as low as $49 one-way, so take advantage of those sales. Even if you're coming from Northern California, it can be cheaper to fly down than to drive because of the high cost of parking in Anaheim. Both the nearby hotels and the Disneyland parking lots tend to charge significant fees, so it helps to avoid driving altogether. Instead, you should...
5. Take an Uber
It can be tempting to rent a car if you fly down, but this one decision can easily put you over budget. Though the price of a rideshare or a taxi can seem steep in the moment, it's much less expensive than the total cost of a rental car, insurance, gas, and parking.
6.
Pick a Hotel Where Breakfast is Included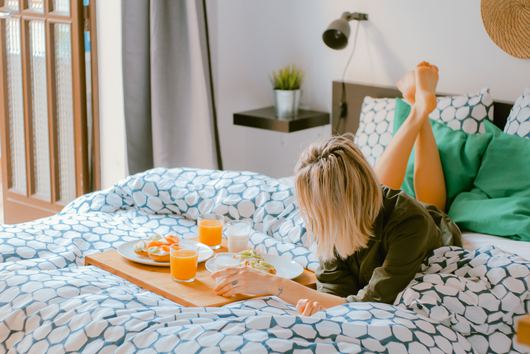 This is one of the most important pieces of advice because it is often overlooked. Starting off the day with a nice, big breakfast will save you time and money in the parks. Though the continentel breakfasts that come with traditional hotel stays typically aren't gourmet (and definitely aren't as cute as those inside Disneyland), they allow you to eat before the parks even open and to hit the ground running once you get inside. Pro tip: Grab an extra apple or wrapped muffin while you're at breakfast, and take it with you so you have a snack at the park.
7. STAY OUTSIDE THE DISNEYLAND RESORT
While the adorable commercials and the proximity to Downtown Disney can quickly convince you to stay at the Disneyland Resort Hotels, it's really not worth the money if you're on a tight Disneyland budget. The hotels right across the street from the park are perfectly fine, especially when you consider how much time you're going to spend in the room during your trip. If you're anything like me, your hotel is simply a place to lay your head while the park is closed, so less-posh lodging shouldn't be a dealbreaker as long as the place is clean and safe.
8. Bring Water and Snacks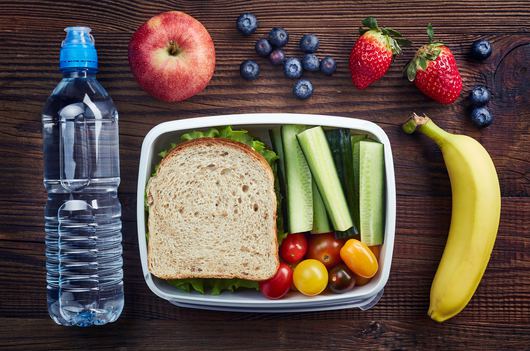 Standing in line and paying outrageous prices for drinks and snacks are great ways to lose part of your vacation—and go over budget. Instead, pack a reusable water bottle and fill it throughout the park, or bring several plastic water bottles with you in a backpack so you don't have to make stops. Also make sure to throw in some protein bars and other California snacks to help supplement your favorite Disneyland bites.
9. Check the Weather and Come Prepared
Though California is known for its temperate weather, Southern California can experience everything from burning hot temperatures to freezing cold days, and everything in between. Pack layers so you don't have to run back to the room or purchase an expensive sweater when the sun starts to set, and always remember to bring sunscreen and a hat, no matter when you visit. Bring a couple of Ziplock bags, too; it might seem strange, but they come in handy when you want to protect your phone on the water rides or take some food to-go.
10.
Splurge a Little...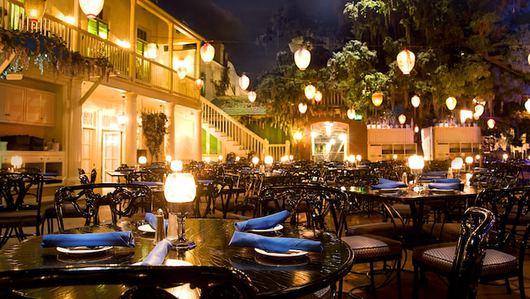 … But make it part of the plan. If a character breakfast, lunch at the Blue Bayou, and dinner at Carthay Circle are experiences you'd love to have, make sure they're budgeted out and paid for ahead of time (when possible). Also, set aside 10 percent of your entire budget for the just-in-case expenditures. You might discover a pin in Star Wars: Galaxy's Edge that you can't live without or an extra dish that you need to try, so save a little bit of your funds for these in-the-moment finds. Part of the fun of being at Disneyland is acting like a kid again and indulging your cravings, so don't skip out on that Dole Whip or churro if it's calling to you.
11. Avoid Purchasing Tons of Souvenirs
Rather than purchasing souvenirs throughout the park, consider buying some swag ahead of time; the prices tend to be lower outside of the parks, and you'll save your precious park time for the important things you can only experience at Disneyland.
But make a stop at Guest Relations to pick up your free, personalized button; options include "Happy Birthday", "1st Visit", and "Happily Ever After" for anniversaries and weddings. These are the perfect items to commemorate the trip, and they don't cost a thing. For even more free perks, visit the PhotoPass photographers and ask them to take a picture with your own camera or phone; this way, you'll get the Insta-worthy photos you're after without having to purchase the prints.