Magical lands, Mickey Mouse ears, and churros may be all that come to mind when you think about Anaheim, but there is so much to do in town after you get your Disney fix. The 50 square miles that make up the city are filled with diverse opportunities, from amusement parks to ballparks. Though we all know the main attraction that draws the 25 million visitors to the city each year, there are plenty of hidden gems and tourist attractions in Anaheim that are worth the trip—that don't require a pass to Disneyland.
So pack your baseball hats and hockey jerseys alongside your mouse ears, and prepare to have the time of your life in Anaheim. To take advantage of the city's incredible attractions, catch a show at the House of Blues Anaheim, watch a game at Angel Stadium or the Honda Center, ride a roller coaster at Disney California Adventure Park, shop at the outlets, and eat a multicultural meal at the Anaheim Packing House.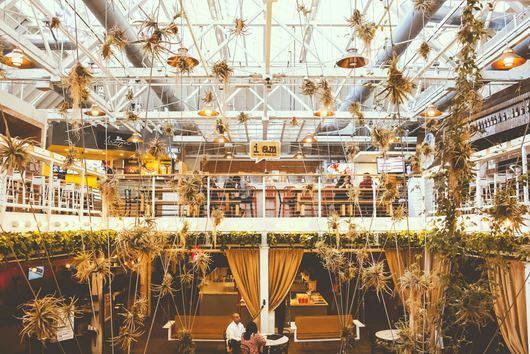 Anaheim Packing District
Nestled in the center of Anaheim, northeast of the Disneyland Resort, the Anaheim Packing District has become the gastronomic hot spot for locals and tourists alike. The area encompasses Farmer's Park and the various historical landmarks surrounding it—including the Packing House and Packard Building—making it an expansive destination.
The Packing House is the most well-known of these landmarks and is one of the last remaining citrus packing warehouses in Orange County. The exterior of the building has been preserved and retrofitted to become the incredible food hall it is today. Thanks to this ingenious upcycling, the Packing House was able to celebrate its 100th birthday on April 7, 2019. Whether you are looking for Southern-inspired seafood, smoothies, Syrian cuisine, or salads, you can find it all here.
While the Packing House may often steal the show, the Packard Building (formerly the Packard car dealership) and the MAKE Building (which previously served as a marmalade factory) are also home to quaint eateries. In between meals, check out Farmer's Park, where gardening classes, community yoga, and special events are commonplace.
Center Street Anaheim
After exploring the Packing District, take a walk down the street to discover its cool lifestyle counterpart: Center Street Anaheim. Full of funky independent boutiques, alfresco dining, farmers markets, and local street fairs, Center Street brings together modern amenities and vintage vibes. Grab some dessert, peruse the comic shop, get your vinyasa on, and look for some second-hand finds before heading to the other sweet spots in town.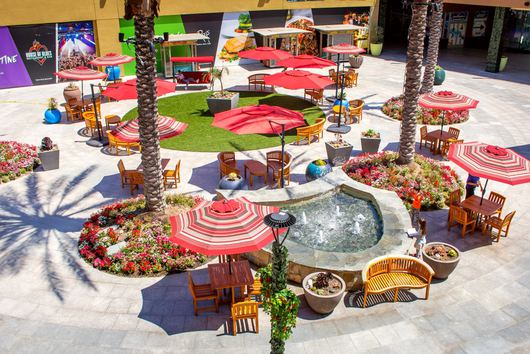 Anaheim GardenWalk
Looking for a one-stop shop? The Anaheim GardenWalk is an entertainment, dining, and shopping destination that perfectly balances large chain restaurants and shops with one-of-a-kind Anaheim specialties. Try your luck at an escape room, hit up the bowling alley, browse the art galleries, and whatever you do, catch a show at the House of Blues Anaheim. Bonus: The Anaheim GardenWalk is merely steps away from the Disneyland Resort, so no transportation is needed (though we wouldn't judge you for taking an Uber).
Bodhi Leaf Coffee Traders
For a more distant excursion, take a ride across the Santa Ana River to Bodhi Leaf Coffee Traders for some of the highest-quality specialty coffee in town. The roasters work directly with farmers around the world to ensure that they are using the best beans available. The combination of direct sourcing and artisanal roasting leads to an energizing coffee experience that is sure to put some pep in your step. Order the oat-milk lavender latte if it's on offer, or try one of the single-origin espressos to savor the distinct flavors that come with such meticulous attention.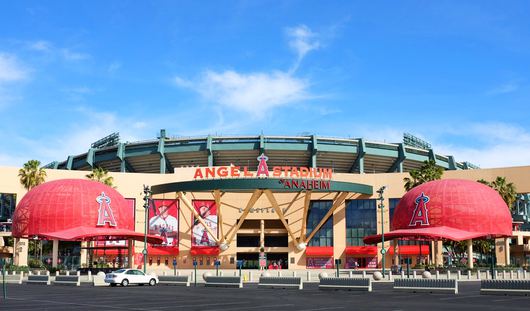 Angel Stadium
Angel Stadium is an Anaheim landmark that must not be missed. While it was once the home of the Los Angeles Rams, too, the stadium's 45,050 seats are now exclusively for Los Angeles Angels fans. Catch a game and savor classic ballpark eats—such as hot dogs, garlic fries, and nachos—or take it to a whole new level with empanadas, rotisserie chicken, and poke bowls.
Oak Canyon Nature Center
Head away from the commercial sections of Anaheim to visit the 58-acre Oak Canyon Nature Center for some much-needed peace and quiet. Tucked into the Anaheim Hills, this natural park features a trickling stream, four miles of hiking trails, and plenty of wildlife. The beautiful expanse is comprised of three adjoining canyons, which bring together one of the last remaining spaces of oak woodlands and coastal sage scrub in the county.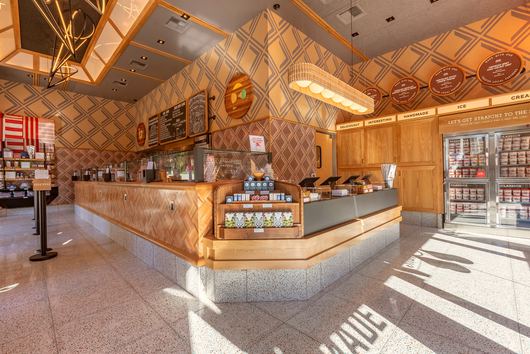 Downtown Disney
No, we couldn't resist throwing this one in—though for the record, Downtown Disney is not technically part of Disneyland since it doesn't require a ticket to enter. Browse through the numerous boutiques for gifts, keep an eye out for Disney pop-ups, grab a bite to eat, and indulge your sweet tooth with Salt & Straw's creative flavors. Trust us: There is plenty of Disney magic to discover.