As California mitigates health risks during the COVID-19 pandemic, some travel restrictions may remain in certain communities. Call the local and regional tourism offices to learn more about the restrictions in your intended destination. Thank you for reading, and stay safe.
If there's one thing everyone loves, it's a weekend getaway to a new destination—make that an inexpensive trip, and it's tough to resist. Though California has a reputation for being an expensive place, going off the beaten path in the state leads you to affordable hidden gems you'll wish you'd discovered sooner. From rustic retreats by white sandy beaches to swanky suites in underrated small towns, California is brimming with stellar affordable weekend getaway options from north to south.
With so many options to choose from, finding the perfect spot for an inexpensive weekend getaway can become overwhelming. Whether you decide to get back in touch with nature or head to a buzzing city for some good old-fashioned sightseeing, these are the best affordable weekend trips in the Golden State.
Affordable weekend getaways in Southern California

Catalina Island
Right off the coast of Orange County, you'll find the charming Catalina Island. A short ferry ride will get you to this port town that feels like it was plucked straight out of the Mediterranean and dropped in SoCal. Experience the historic Avalon on the east end of the island, or head west to Two Harbors for a more rustic and remote adventure. Can't choose one or the other? An inexpensive long weekend getaway to Catalina will help ensure you don't leave any stone unturned.
Hike to the top of the cliffs, enjoy views of the coast, explore some of the best snorkeling spots in California, watch for marine life, and wrap up your day at one of Catalina's many amazing coastal campsites. Whatever your interests are, you'll enjoy an affordable weekend getaway in Catalina without breaking the bank.

La Jolla
Think California dreaming in La Jolla is too big for your budget? You might be surprised to learn that this upscale beach town in San Diego is a totally doable destination for an affordable weekend getaway in Southern California. Strolls through Torrey Pines State Natural Reserve, sunsets spent at La Jolla Cove, and picnics at Ellen Browning Scripps Park—a getaway to La Jolla promises a sun-kissed SoCal adventure like no other.
If you're looking to add an adventurous twist to your inexpensive weekend getaway, sign up for a one-of-a-kind outdoor Airbnb experience such as kayaking in La Jolla Bay. You'll discover sea caves and a thriving ecosystem while creating memories you'll remember forever.

Inexpensive Weekend getaways in Northern California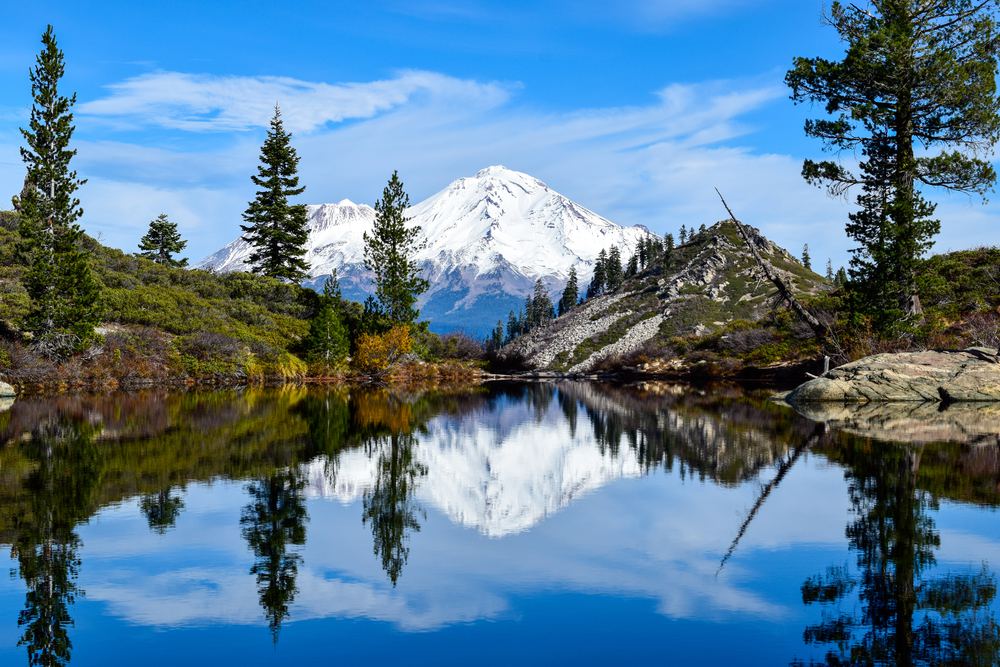 Mount Shasta
An affordable weekend getaway in Mount Shasta offers laid-back hippie vibes in unbelievably scenic surroundings. The namesake 11,000-foot-tall mountain will serve as a majestic backdrop to any adventure you embark on in the northernmost area of the Golden State. Visit the nearby Lake Siskiyou, hike through Shasta-Trinity National Forest, and unwind at Mount Shasta City Park.
Visiting during the winter? Ski down the snow-covered slopes for a thrilling daytime adventure you won't get enough of. If you do get bored of exploring the outdoors (which is highly unlikely), you can tour the many art galleries and museums nearby, and stop for a quick bite at one of the city's local eateries for gourmet dining.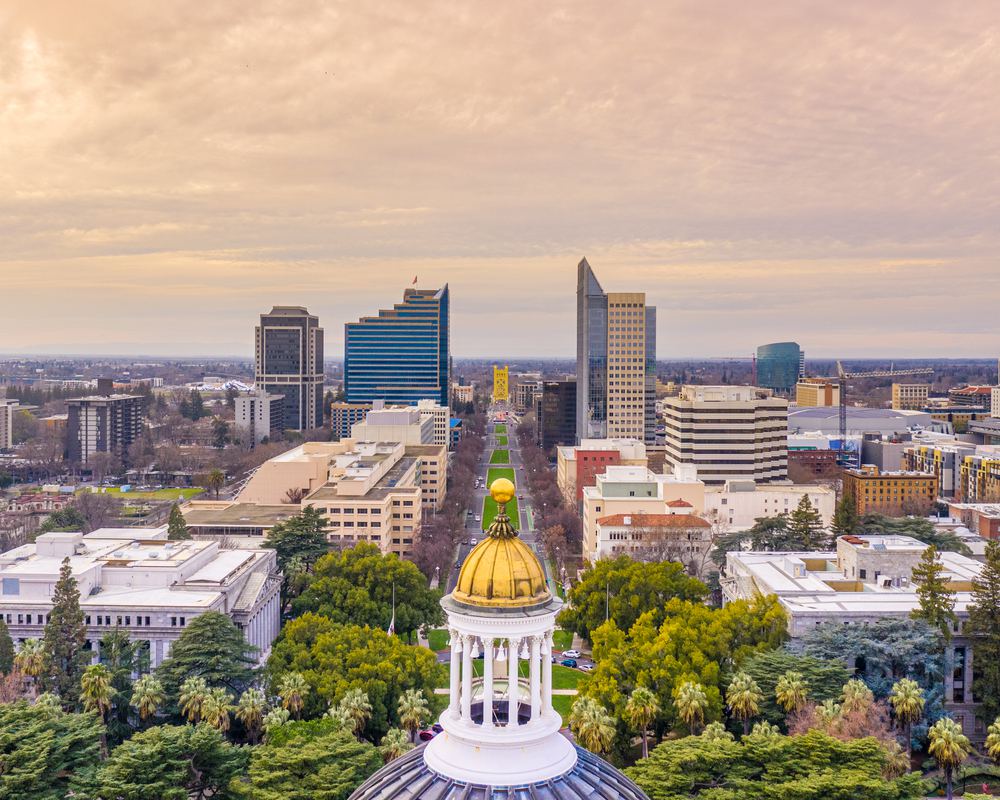 Sacramento
The state capital of Sacramento is a perfect destination for an affordable weekend getaway in California. Whatever type of traveler you are, a trip to Sacramento will likely exceed your expectations—there's no shortage of must-see sights and things to do.
Visit on the second Saturday of the month to enjoy the free Art Walk and discover local artists' works. After getting your art and culture fix, head to Folsom Lake or Capitol Park for some outdoor relaxation. Other free attractions to check out in Sacramento on your inexpensive weekend getaway are Effie Yeaw Nature Center, Verge Center for the Arts, and the California State Capitol Museum.

Inexpensive romantic getaways for couples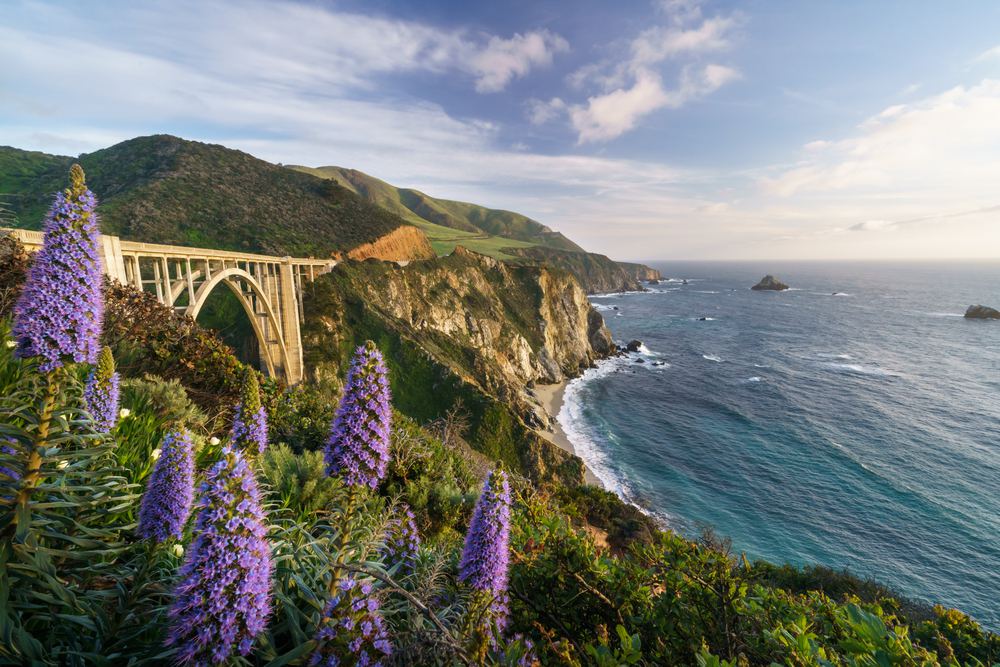 Big Sur
Spanning 90 miles, this rugged and mountainous landscape along the Central Coast is the perfect inexpensive romantic getaway destination for couples who love outdoor adventure—Big Sur is filled with state parks, natural preserves, beaches, and forests. A long weekend in Big Sur offers an array of outdoor activities like no other. Hike the top-rated trails, watch for unique wildlife, and spend the night at some of the best camping destinations in California for an affordable couples' getaway you'll never forget.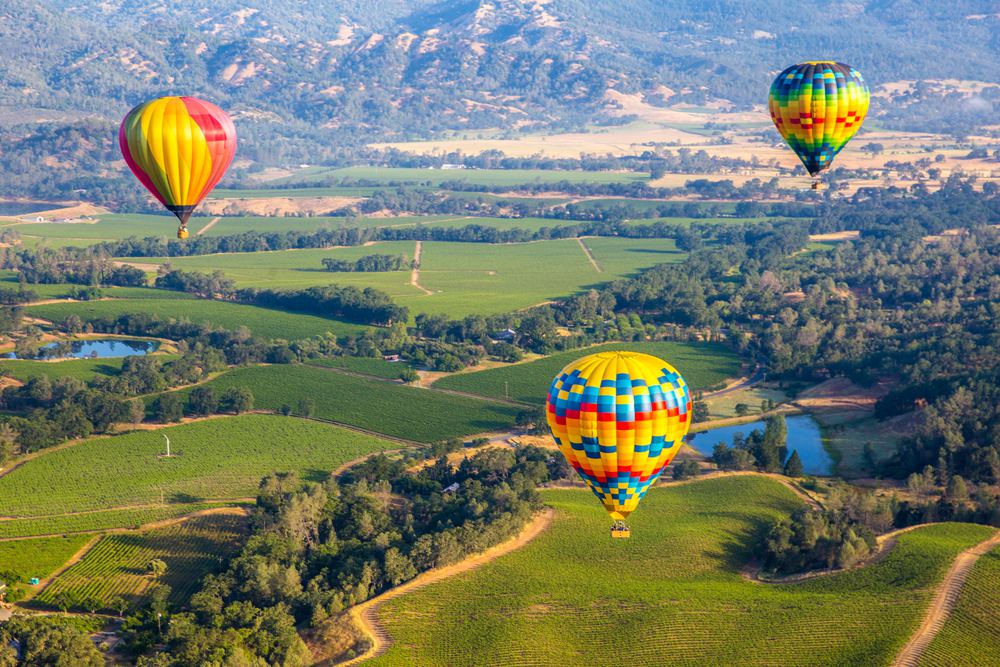 Napa Valley
Home to lush forests, sprawling vineyards, and many beautiful natural landmarks, the Napa Valley is an affordable romantic getaway in California that'll make sparks fly. Just a short drive away from San Francisco will expose you to incredible hotels, sweeping views, delicious eateries, and an array of outdoor activities to choose from.
Bike around the vineyards and through the serene streets, trek enchanting hiking trails, tour the local art galleries, and explore the local food scene for an inexpensive romantic getaway that'll feel like a million bucks. Looking to take your affordable weekend trip up a notch? Golden Haven in Calistoga specializes in couple's spa treatments and offers a wide range of relaxing activities that'll have you feeling rejuvenated and refreshed.

Affordable weekend trips for families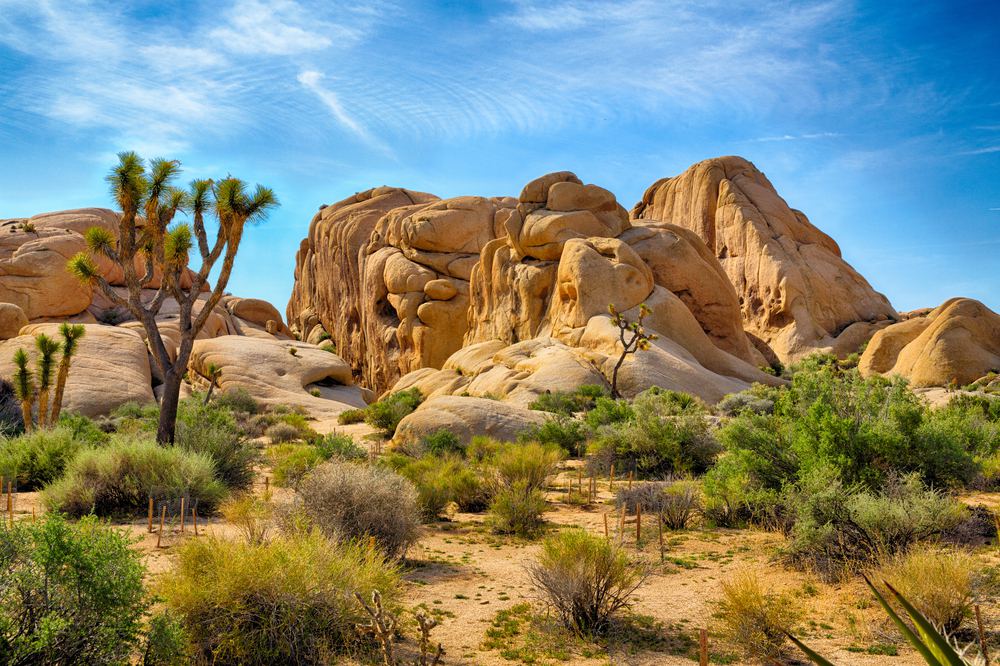 Joshua Tree
Active families looking to spend time in the great outdoors will love exploring Joshua Tree National Park. Offering hiking, camping, rock climbing, and more, this inexpensive weekend getaway in California makes for an adventure of a lifetime. It's not uncommon to hear words like "magical" and "spiritual" being used to describe this location, and that is usually because of the Dr. Seuss-like trees scattered throughout the park and the otherworldly sunsets.
Your kids can lose track of time running around the park that looks like it's straight out of their favorite storybook, but there are plenty of fun activities for adults as well. The Outdoor Desert Art Museum and the Smith's Ranch Drive-in (temporarily closed) are popular pastimes that families of all ages and sizes will love to visit.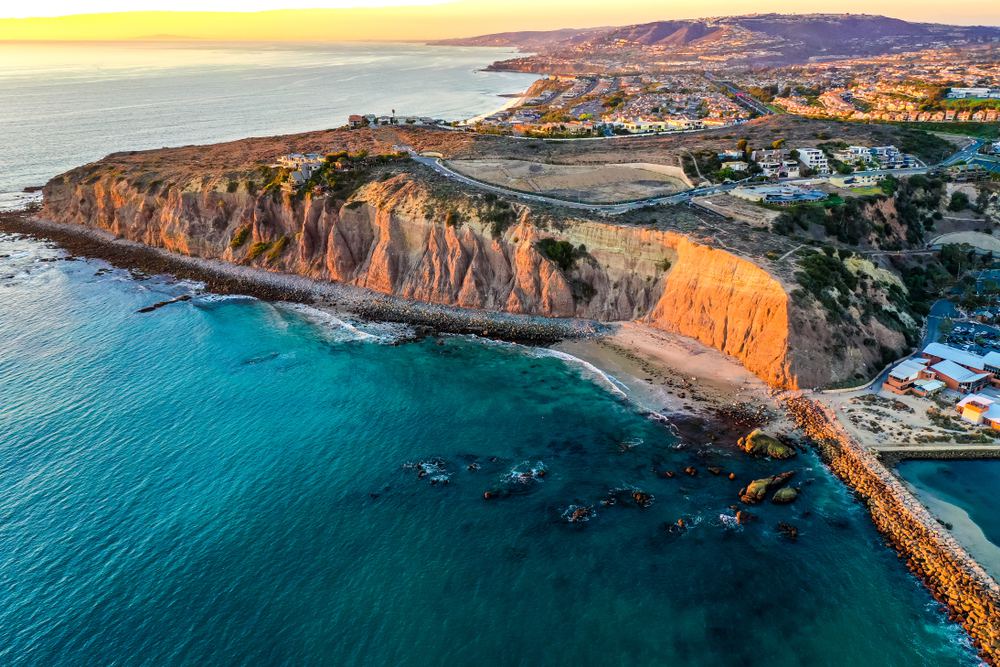 Dana Point
We don't know what it is about the Golden State's beaches that make them so enchanting, but once you've been to one, you'll always dream of going back. Nestled halfway between Los Angeles and San Diego is the coastal town of Dana Point—this is an alluring spot with miles of beaches that are perfect for an inexpensive weekend getaway in Southern California.
Head to Baby Beach, a great family-friendly destination, to spend a day basking in the sun and splashing around in the calm waters. Boating, fishing, surfing, whale watching, and touring galleries and museums are also popular activities you can try on your affordable beach getaway. We can't stress enough how underrated this SoCal destination is, so you won't want to miss it.