From the wind-swept bluffs of San Diego to the craggy mountains of Malibu, the Southern California coastline and its year-round sunny weather offer innumerable opportunities for adventure and recreation. Boat tours are an exciting way to explore the ocean along the iconic coast and offer a unique perspective of the gorgeous landscape. With the variety of charters available at the southern end of the Golden State, it's easy to feel overwhelmed by the options before even stepping aboard a vessel, leaving you landlocked. But these unique boat tours boast plenty of intrigue and charm, so no matter where you are in SoCal, you'll find plenty of aquatic thrills.
Los Angeles Boat Tours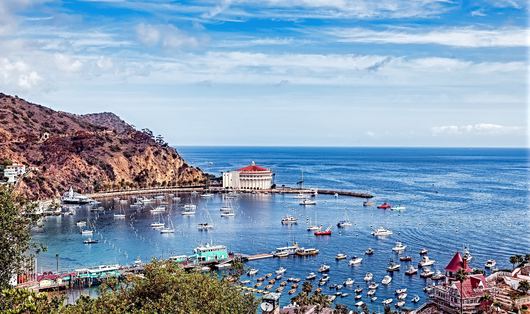 Catalina Express
Situated 22 miles off the coast of Long Beach, Catalina Island is an iconic SoCal destination—and for good reason. The island is rife with unique wildlife, dining hot spots, cultural attractions, and outdoor recreation, making it a must-visit spot for those in L.A. County. A quick, simple (and fun) way to get to Catalina is by boat aboard the Catalina Express. Each year, more than 1 million passengers board the ferry, which offers 30 daily departures and year-round service. The journey takes about an hour and offers beautiful vistas of the dramatic coastline.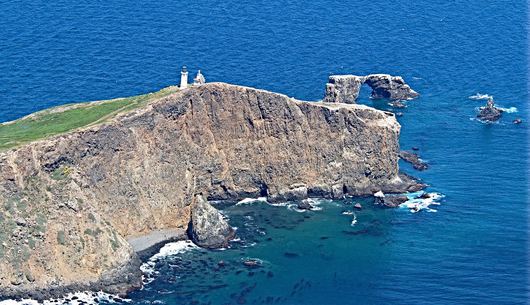 Channel Islands Charter
The Channel Islands boast 150 miles of coastline and more than 2,000 species of plants and wildlife. Nature lovers and outdoor aficionados flock to the five remarkable islands—Anacapa, Santa Rosa, Santa Barbara, Santa Cruz, and San Miguel—where they can scuba dive, snorkel, hike, kayak, fish, and surf. The Channel Islands are only accessible by ferry, plane, or private boat, but the best way to get there is on the Channel Islands Charter, conveniently found in Marina Del Rey. The company offers an array of services and activities, including day trips and week-long adventures, so it's particularly ideal for families and larger groups looking for adventure.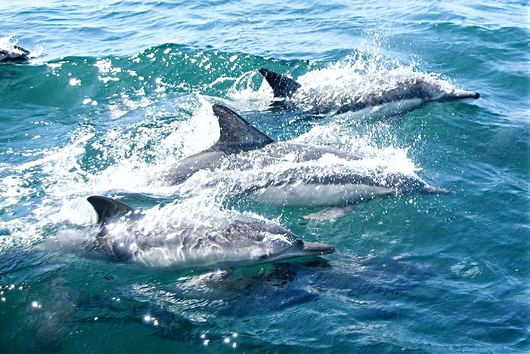 Harbor Breeze Cruises
Grab your camera, jacket, and sunscreen—and get ready to embark on a thrilling aquatic journey with Harbor Breeze Cruises. Sailing out of the Long Beach Marina, the company has charted seasonal whale-watching tours for nearly two decades throughout the greater Los Angeles area. Step aboard the two-hulled vessel to experience close encounters with whales, dolphins, and other marine life as the captain provides comprehensive narration detailing the habits and characteristics of these astounding creatures.
San Diego Boat Tours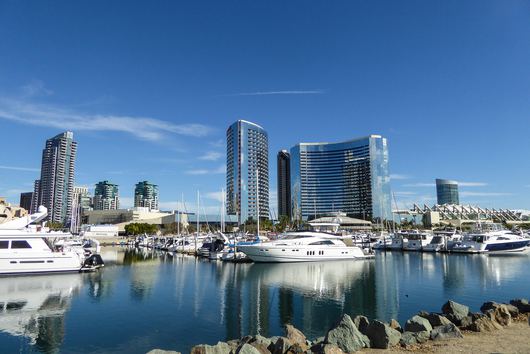 Flagship Cruises and Events
Get a unique perspective of San Diego's famed sights as you embark on a harbor tour with Flagship Cruises and Events. Learn about the city's history from an informative guide as you glide under the Coronado Bridge, past military ships and historic landmarks, and by the scenic cityscape. The three-story luxury vessel is equipped with snacks, drinks, and plenty of seating, so passengers can simply sit back, relax, and savor the scenery. For a more thrilling, turbo-charged tour, hop aboard Flagship's Patriot Jet Boat and see local landmarks as the experienced captain carves 360-degree turns and reaches speeds of 50 miles per hour.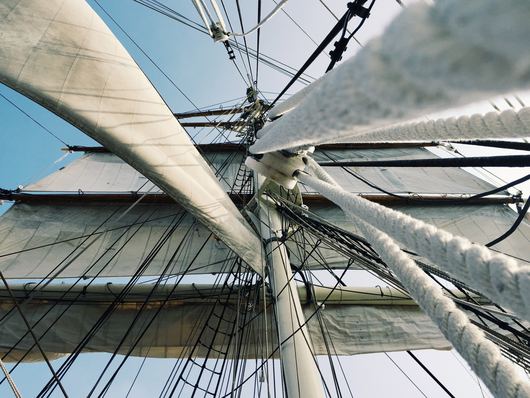 On the Water Adventures at the Maritime Museum of San Diego
The Maritime Museum of San Diego is renowned for its impressive collection of historic sea vessels—including two submarines and the world's oldest active sailing ship—but there's another compelling reason to visit this destination. Aside from its static displays, the museum also offers sailing adventures aboard replicas of famed historic ships. Whether you want to learn about San Diego's military history on the legendary "swift boat" from the Vietnam era, explore the high seas on the Official Tall Ship of California (aptly named the Californian), or take a journey on the 16th-century Spanish galleon San Salvador, these watery excursions are as adventurous as they are historic.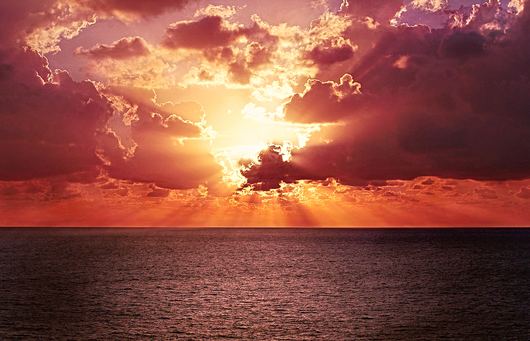 Sail San Diego
For an awe-inspiring sunset sail, look no further than Sail San Diego. Thanks to its location in the closest marina to the Pacific, the company can give passengers the option of staying in the harbor or heading out to the wide open ocean to watch the sun sink behind the brilliant blue waters. Sail San Diego also specializes in small group charters, providing passengers with everything they may need—from blankets, to binoculars, to sunglasses, to hats. Bites and beverages are included, too, so all you have to do is bring yourself and prepare to have a memorable experience.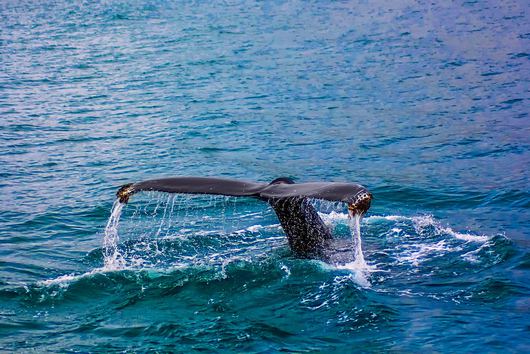 Hornblower Cruises and Events
San Diego is one of the best spots in California to watch for whales year-round. From winter through spring, gray whales migrate from the feeding grounds of Alaska down to the breeding grounds of Baja California; meanwhile, in the summer, blue whales feed offshore in the San Diego waters. Get a close-up look of these mighty behemoths by taking a whale-watching adventure with Hornblower Cruises and Events, which offers 3.5-hour informational tours each week.
Settle into an indoor or outdoor seat, and keep an eye out for sea lions and leaping dolphins as you head out of the harbor and into the open water. As you search for whales on the horizon, the captain and naturalists from the San Diego Natural History Museum will provide narration and fun facts about the massive mammals. And if you don't spot any whales on your trip, you'll receive a voucher for a free Hornblower whale-watching cruise, and hopefully you'll have better luck next time! Regardless, a fun time on the water is guaranteed.