By

Mackenzie Hutson
June 10, 2019
After the hassle of spring cleaning is done, you get the chance to decorate and make your space really shine. Whether you have just completed the KonMari method and are starting anew, or have finally given away that piece of art (the one you hated but always felt guilty about taking down) gifted by an old friend, you have created a tidier, more relaxing home for yourself—and it is time to celebrate that by adorning your new-and-improved space.
Determining how to decorate your home can be a huge challenge, but taking the time to figure out what works well in your space and what brings you joy is well worth the effort—because we all know that oversized, hand-me-down couch you inherited when your roommate moved out absolutely does not bring you joy. While your budget may prevent you from redoing your space entirely, you can still transform the ambience by making small yet impactful changes. Watch your home bloom with the simple addition of a cheese board for the kitchen counter, a hanging chair for the patio, a seagrass flower rug for the seating area, tropical wall accents for the hallway, and all the houseplants you could ask for.
As someone who finally replaced that too-bright, constantly buzzing, headache-inducing floor lamp from college, I can attest to the fact that these seemingly miniscule improvements can feel monumental. The key is to go slow and start with the items that drive you mad, and then to move on to the pieces that would just be nice to change. Here are some top home decor boutiques to visit when you're ready to get started.
If you need inspiration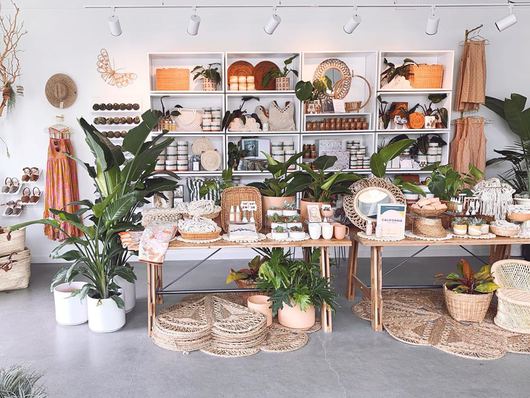 Pigment
Locations: Del Mar, North Park, and Point Loma
Beginning as an art gallery displaying the work of local artists—including that of owner Amy Paul—Pigment has transformed into the go-to home decor boutique in San Diego. With a boho-cool vibe, Pigment is a great place to pick up a few simple additions that can instantly elevate your space. Whether you want to fully deck out your new digs or find that perfect final touch, you can surely find what you're looking for here. Choose the woven bamboo mirror for your foyer, the woven seagrass basket for the living room, and a few throw pillows to complete the beachy update you have been craving.
If you need bedroom decor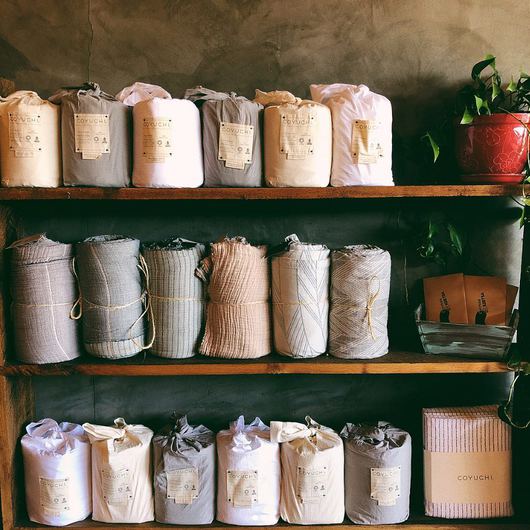 Coyuchi
Location: Point Reyes Station
Coyuchi's high-quality, luxurious linens are the perfect way to set yourself up for a better night's sleep while also increasing the appeal of your bedroom. The coastal aesthetic and neutral color palette of the organic cotton sheets are sure to fit right in with any existing decor, making them a worthwhile investment. For an even bigger impact, sign up for the Coyuchi for Life subscription to pay a low monthly rate and, in exchange, have the option to switch out your towels and linens every 6, 12, or 24 months. Your old linens won't go to waste, either; after being returned, they will be recycled, upcycled, or renewed and sold through the 2nd Home program.
If you are in need of a quick update at a lower price point, you can spring for a blanket, a throw, and a few pillow shams instead. These items can instantly elevate the entire look of the bed without you having to replace everything underneath.
Parachute
Location: Los Angeles
Designed in Venice Beach, Parachute's bedding is crafted from the finest materials—without the use of chemicals. From mattresses, to down pillows, to duvet covers, Parachute has all of your bedding needs covered. And thanks to the variety of neutral colors available, you can even customize your own bedding to fully encompass the colors of your existing decor. Pick up a bed frame and a rug to pull the room together, and don't miss out on the robes and eye masks that will complete the feel of a posh hotel suite you will never want to leave.
If you need bathroom decor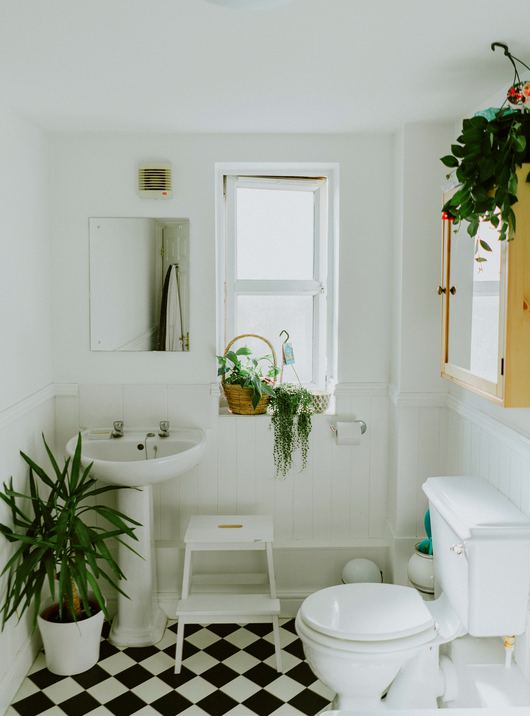 McGee & Co.
Location: Costa Mesa
Decorating a bathroom may seem uninspiring, but it is actually a great opportunity to create a relaxing retreat for yourself. Stick with neutral colors and materials, such as wood and stone accents, for an elegant approach that fits in with the rest of the home. Pick up the terracotta canister to hold your cotton balls, and place it on the distressed-wood pedestal; add some functional luxury with a displayed nail brush, wool sea sponge, rattan tray, and bamboo towel ladder; and finish off the space with cozy towels, ceramic candles, and quirky matchbooks. Intentionally designing this space does not take a lot of effort, but it can make an incredibly noticeable difference.
If you need kitchen decor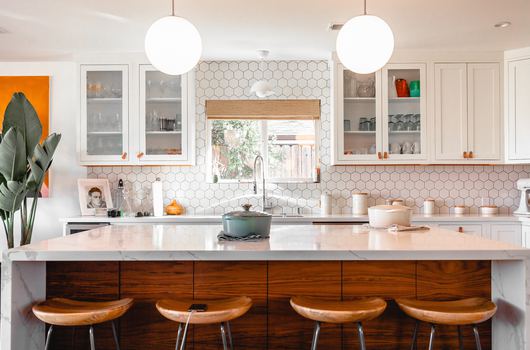 Heath Ceramics
Location: Sausalito
From wallpaper, to flatware, to cookbooks, Heath Ceramics has everything you need to fully revamp your kitchen. Consider removing cabinet doors or switching to glass doors so you can show off your dinnerware as a part of your decor. This not only makes the area look larger, but also allows you to display the handcrafted ceramic pieces that are truly works of art.
Take care to neatly stack the plates in open cabinets, to line the backs of the cabinets with wallpaper, and to display only neutral-colored dishes to avoid a chaotic, cluttered aesthetic. If you are starting from scratch or are looking to upgrade to a few sets of unparalleled dinnerware, go with the Chez Panisse Line for a refined elegance that will beautifully match your decor and show off your culinary creations.
If you need finishing touches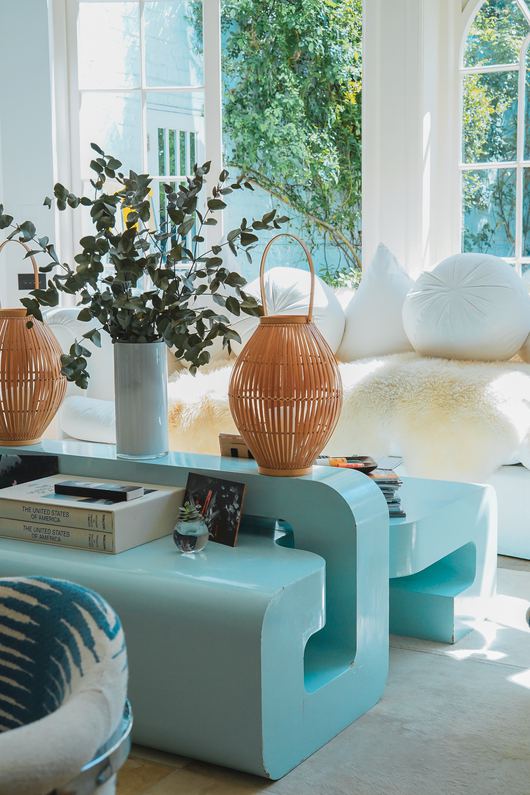 Neighbor
Location: Oakland
For an impressive selection of quirky towels, elegant table dressings, coffee-table books, and lush plants for the window sill, look no further than Neighbor. This quaint shop knows decor, fulfilling every decorative need with a one-of-a-kind flair that will make you home stand out from all the rest.
Grab a pouf for the living room, a blanket basket for the den, a plant hanger for the bedroom, or a statement rug for the entryway to create distinct focal points. That way, you can draw the eye to unique pieces without becoming visually (or financially) overwhelmed. Pick up a scented candle and some local chocolate while you are there, too, and watch as the entire ambience of your space comes to life.