By

Mackenzie Hutson
September 25, 2019
Much like updating your fall wardrobe, redecorating your home with the latest Pantone colors, and getting a new haircut, switching over to the hottest fall nail colors helps to properly welcome the new season—even if you're not quite sure how to feel about it. If you're anything like me, you're welcoming autumn wholeheartedly, though it's still hard to believe the year is nearly over already. (I mean, seriously: It was just New Year's Eve!)
To pay homage to the quickly passing year while also celebrating the new season, our picks for this year's fall nail colors represent a balance of our excitement and our resistance to the end of summer. These contrasting feelings are evoked through a mixture of bold hues and foliage-inspired neutrals. Brilliant teal tones, warm maroon reds, creamy grays, and rosy nudes are giving us all the feels and provide the perfect transition from summer to autumn.
Unlike years past, however, the 2019 fall season won't solely be filled with the same old jewel tones that typically appear on runways; this year, the California summer vibes continue with vibrant yellows and oranges. But if that's not California enough for you, we've found the best California-made nail colors you can't get anywhere else.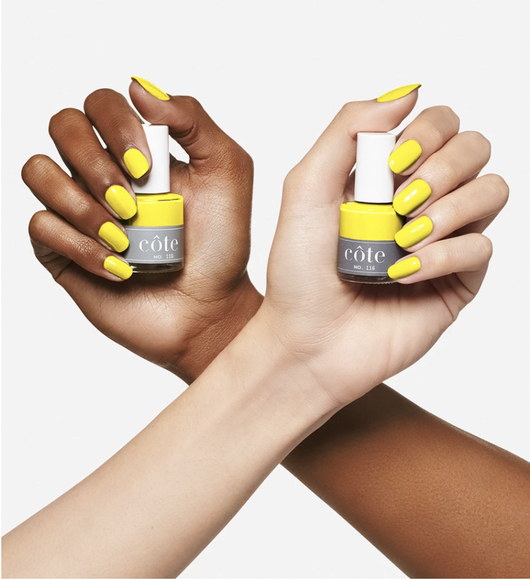 Côte
We're obsessed with this Los Angeles–based nail company offering vegan, gluten-free, and cruelty-free polishes. Côte not only specializes in products made without majorly toxic ingredients (such as formaldehyde, dibutyl phthalate, and triphenyl phosphate), but also offers a recycling program that gives customers a 10-percent discount on their next polish purchase when they return a used polish bottle.
While it's hard to choose between the salon's 120-plus magical shades, we're feeling the neon yellow of No. 116, the mustardy sunflower shade of No. 56, and the caramel-colored clay of No. 122 extra hard right now.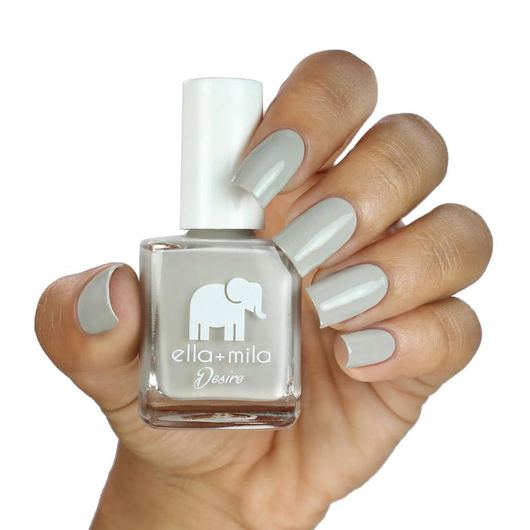 Ella+Mila
Located in the quaint city of Glendale, Ella+Mila is the sweet line of PETA-certified polish you've been waiting for. The company's 150-plus colors can seamlessly take you through every season, but we're particularly impressed by the selection of shades that match up with Pantone's fall colors.
If you're looking to match your nails with Pantone's seasonal colors, try the following Ella+Mila shades:
Sunset Escape (for Pantone's "orange tiger")

Paradise Isle (for major

guacamole

vibes)

Sway With Me (for a slightly creamier version of

paloma

)

Mistletoe Magic (for a nearly spot-on

Eden

)

Nightdreamer (for something between "chili pepper" and "biking red")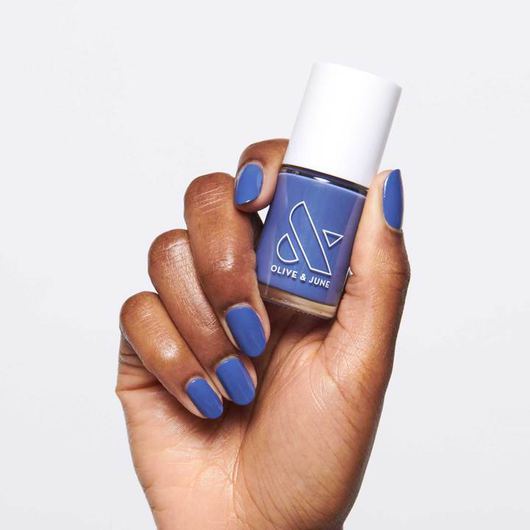 Olive & June
Founded in Beverly Hills, this nail salon is committed to creating the perfect nail experience whether you're in-store or at home. Learn how to give yourself the perfect manicure, and grab a bottle (or five) of the vegan, cruelty-free polishes to get autumn-ready.
The BI color is giving us all the crème de pêche tones we crave this season, while the SC is all about that chili-pepper red. If you're feeling more summery colors, try the bold CNH for a more vibrant "galaxy blue". But if we're being honest, the Fall Box is the way to go; it comes with six shades ranging from creamy taupe and warm gray all the way to deep Bordeaux, so you don't have to choose just one.
Before the season is too far underway, make an appointment at one of Los Angeles' top nail salons—or grab a bottle of polish to try yourself—and get the look of the season.