As far as I'm concerned, the holiday season begins as soon as Halloween passes. The cobwebs come down and the garlands go up; scary-movie marathons are swapped with binge-watching the Hallmark Channel; and pumpkin spice lattes get replaced by peppermint mochas as the holiday spirit fills me from head to toe. I start my holiday shopping in August, so the stress of the season is largely nonexistent for me, but if you're feeling frantic and have absolutely no Christmas spirit flowing through your veins, allow me to help spread the cheer with a sprinkle of (candy cane–flavored) pixie dust.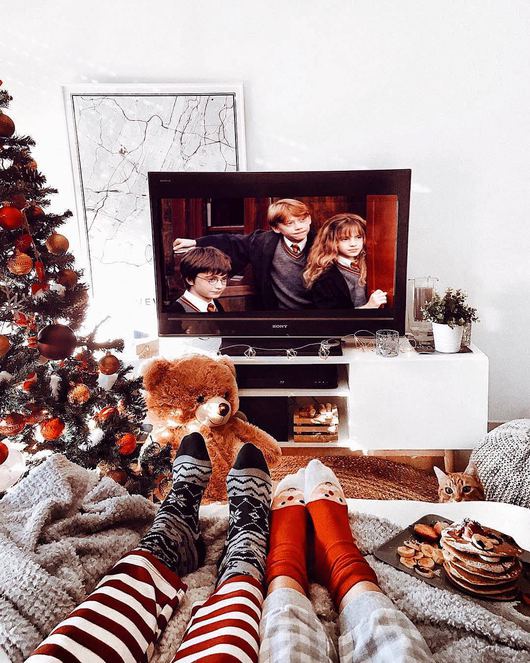 It's a magical time of year where it becomes more socially acceptable to share the love and tell friends, family, and co-workers that you're grateful for them, but it's easy to feel bogged-down by consumerism and outdated traditions. So, first things first:
Create Your Own Traditions
There's little that can switch you from holiday cheer to bah humbug faster than obligations you loathe, so remember that it's okay to say no to holiday festivities and to create your own traditions. You don't have to put on Christmas music if you hate it (or are just sick of hearing it in every store you've entered since Thanksgiving). There's also no obligation to continue family traditions you really don't vibe with anymore—I know, this takes some getting used to, but trust me, your family will understand. While my dad could happily watch every version of A Christmas Carol every year, I'm much more content with a single viewing. But both traditions are perfectly valid, so as the story goes, "Keep Christmas in your own way, and let me keep it in mine".
Find a New Way to Shop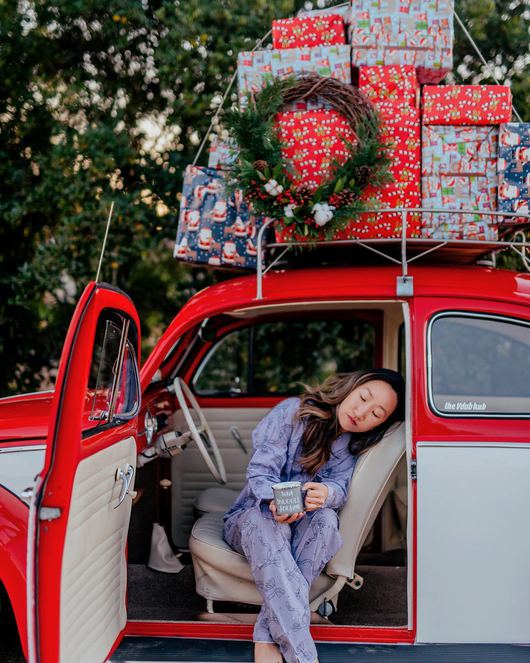 Something about the dry air, harsh artificial lighting, weird mixture of scents, and blaring music of shopping malls has made them more unappealing to me every year. To compound this, educating myself about the overconsumption, unbelievable amounts of waste, and negative social and environmental effects of fast fashion and large corporations has made it impossible for me to justify purchasing items from Amazon or similar retailers. But that makes shopping much more intentional and joyful, because it means supporting local artisans at craft fairs and holiday markets, getting handmade goods from Etsy—the first major online retailer to offset 100 percent of carbon emissions from shipping—buying merchandise from B-Corps, and looking for Fair Trade Certified items that will more positively impact the world. By making these choices, I feel better about this busy time of year, know that I'm bringing joy to the creators of each product I purchase, and experience the spirit of Christmas through every stage of the process.
While my method of shopping isn't suitable for everyone's taste, there is likely a different way to shop that will spark joy within you. Whether that means supporting small businesses or female-owned boutiques, buying everything online, purchasing California-made gifts, shopping for experiences instead of things, or scouring thrift shops for the perfect presents, find what works for you and enjoy the process as much as the end result.
Decorate for the Season
Sprucing up your space with festive decorations is one of the fastest ways to get into the Christmas spirit. A string of twinkle lights, a fresh wreath, and some cinnamon-scented pine cones are enough to gently remind you that the holidays are here. (But when you're feeling up to it, consider going a little bigger with some California-inspired holiday decor.) The best part about the holidays is that there's endless room to do them your way. If you want a Star Wars theme, there's a stocking for that. More interested in metallic everything? Add some tinsel. Just looking to make the house smell better? Hang a fragrant pine garland around the fireplace, and your home is instantly more festive.
Bake Cookies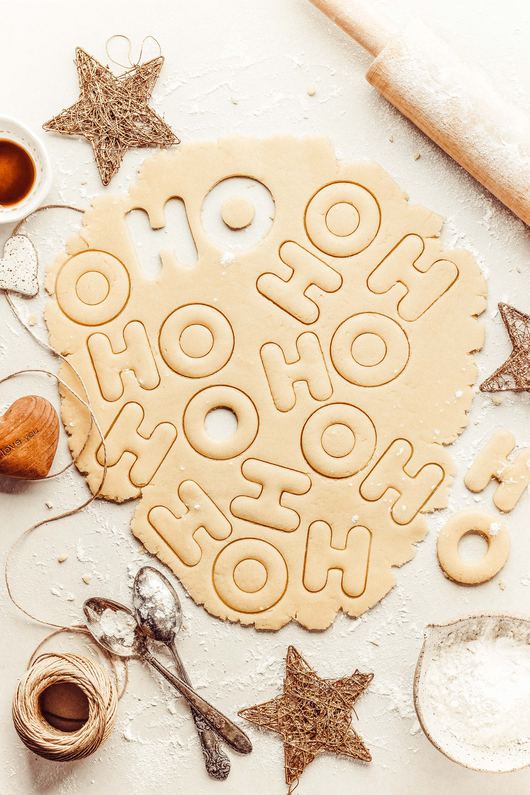 Yes, this activity might be inspired by one of the Hallmark movies I watched recently, but it really helps get you in the spirit. There's nothing quite like throwing flour and cinnamon around in the kitchen to remind you of the joy you felt as a child when holiday break finally came around. But there is no right or wrong cookie to make; maybe gingerbread cookies are your jam, or perhaps you prefer chocolate chip, snickerdoodles, or sugar cookies of perfectly iced characters. Whatever you choose to bake, it's sure to warm your house and your spirits, so get to it.
Volunteer
Volunteering is the perfect cure for having no Christmas spirit because it reminds us of the real meaning of the holidays: coming together and spreading love. Whether you are into building houses with your own two hands or are interested in protecting the environment, there is a volunteer opportunity waiting for you in California. Taking an hour or two to care for others can be enough to kiss that Scrooge vibe goodbye.
Go Ice Skating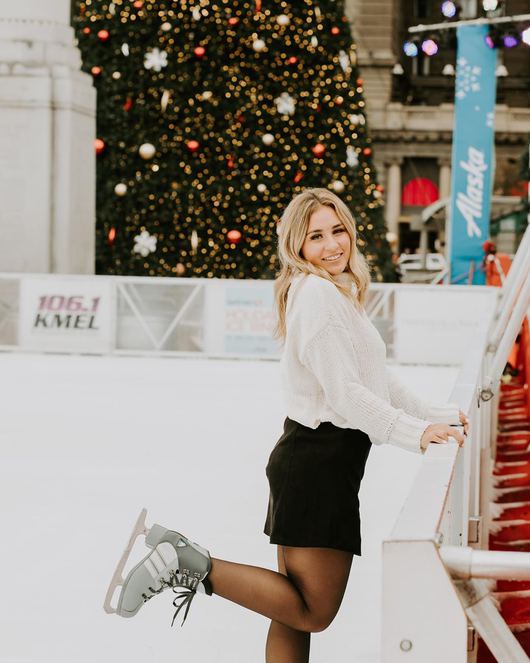 Ice skating is in so many Hallmark Christmas movies for a reason, so throw on a pair of skates and find your stride at one of the best holiday ice-skating rinks in California. The carefree activity gets you off the couch and out of the retail stores—and gives you a surprisingly good workout as you try to find your balance. The fresh air and exclamations of joy can make you feel like a whole new person.
Give an Anonymous Gift
Whether it's making a donation to your favorite charity or getting a special present for your favorite co-worker or barista, nothing channels the giving spirit like doing a generous act of kindness. You are sure to make someone's day, and that'll undoubtedly lift your own spirits, too.
Sing Loud for All to Hear
If you don't picture Elf's Buddy the Elf at the mere mention of "singing loud for all to hear", there's a chance you're not doing the holidays right. Much like baking cookies, however, singing at the top of your lungs is sure to bring you back to your childhood and ignite the holiday spirit. There are so many types of holiday music spanning across genres, so find one you like and rock out in your kitchen.
Have you been in the holiday spirit all season long, or are you going to try some of these activities to get you into the spirit this year? Let us know in the comments below.